It's the annual brain racker. What are we going to give to our Dad, guy, bro, father-in-law or best friend? Here is a listing of good ideas whispered by our favourite Parisians in order to be sure to pamper them!
Food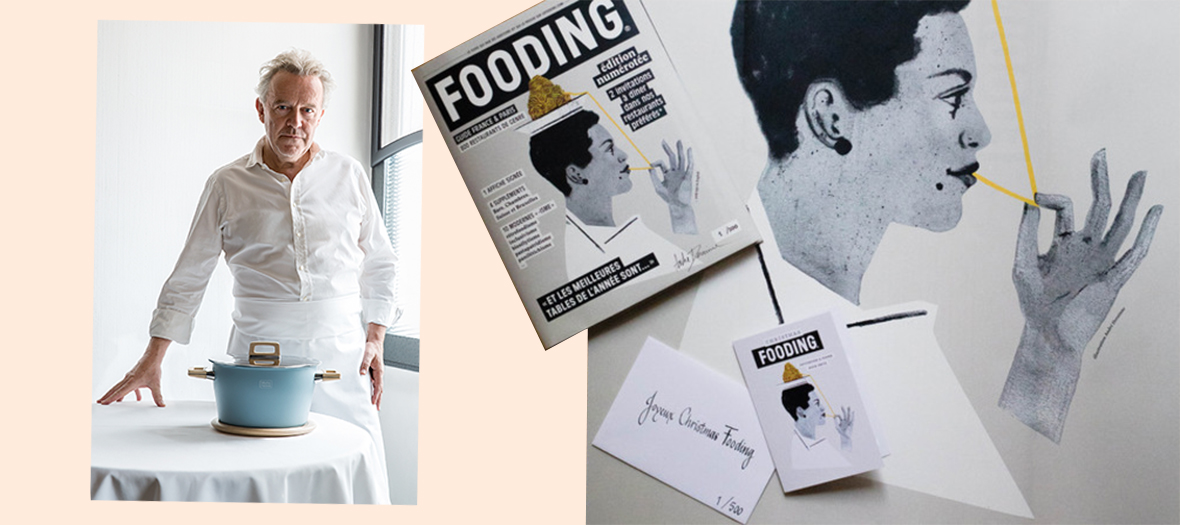 What could be more chic than offering a legendary white truffle from Alba to an exacting foodie? The utmost in taste: shopping at the Maison de la Truffe, that sells a "Tuber Magnatum Pico", numbered with a certificate of authenticity. A real treasure of nature, it is delivered with a tag whose code, via a smartphone app, enables to visualize the actual truffle from where it comes from, thanks to a drone film. Connoisseurs as well as neophytes will have the pleasure of discovering its mystical universe.
Available as take out sale starting at 20g today around €160 in keeping with the rate of the week. Available at the Maison de la Truffe on Place de la Madeleine and Rue Marbeuf, in all the corners of Galeries Lafayette Gourmet and at the Grande Épicerie.
It's the passion of Alain Passard, who only swears by his Maho Nabe pot revisiting the style of Japanese cookpots. Its fantastic design - big buzz at Maison et Objet this year – and its technicity seriously risk to make our old cast iron Staub pots look old hat.
Maho Nabe pots, sold on the eshop, €395.
Treating to a great chef dinner in one of the best restaurants of the Fooding, now that's stylish ! The most swag gastronomy guide in France has imagined 500 invitations in very limited series with a guide and two places to have a wonderful meal at Rigmarole (Best table, Guide 2019), Le Servan (Fooding of honor Guide 2019), or one of the best tables of the guide.
Christmas Fooding sold at Bon Marché and the Galerie Imaginaire (24 rue de Sèvres, 75007 Paris) or on line, €195.
For confident geeks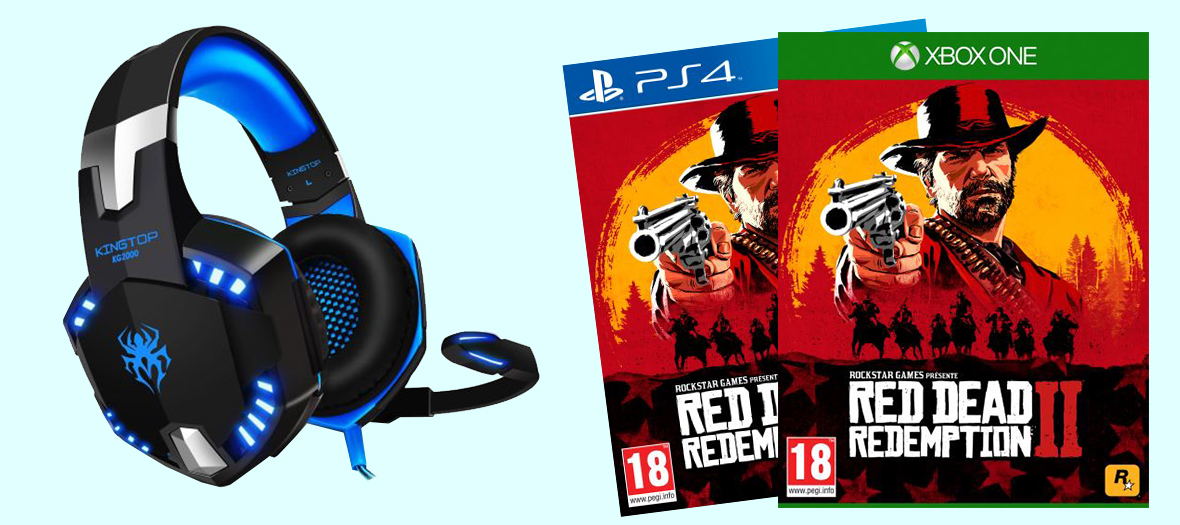 Your kid brother or your guy are hooked on network video games? Hesitate no longer to give them a high by offering them the helmet of their dreams, fitted with a mike, in order to talk in real time with the other players.
Helmet for Gamer PC, Xbox One, PS4, available in boutiques and at Fnac, €22.10.
The nugget of video games! After almost 10 years of waiting, Read Dead Redemption 2, awaited by gamers around the world, has finally arrived. So let's be nice and not make them wait any longer.
Red Dead Redemption 2 Xbox/PS4, available in boutiques and at Fnac, €59,99.
For eternal teenagers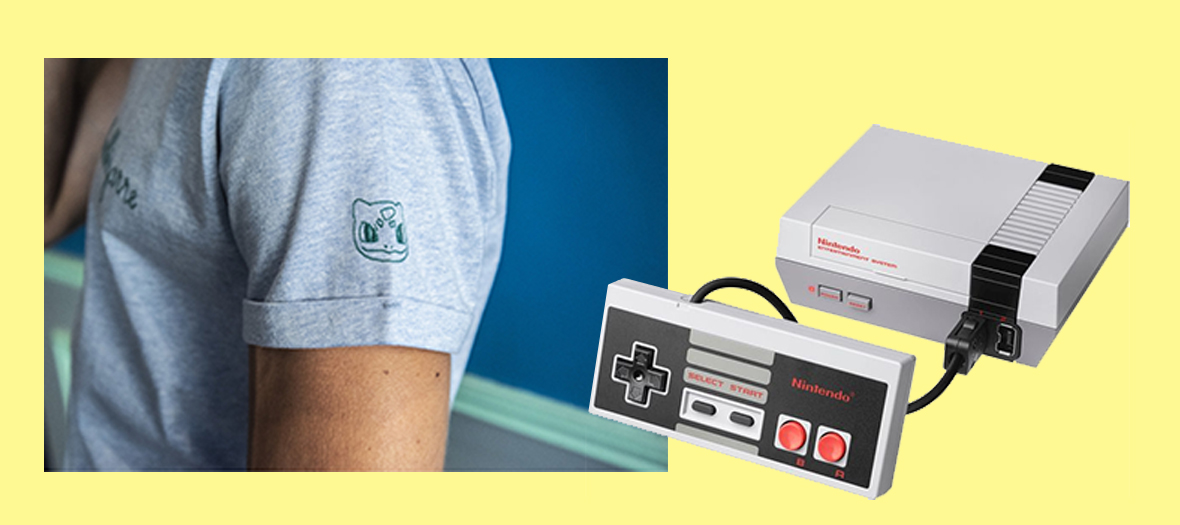 When Pikachu and his buddies suddenly show up on the most trendy tee-shirts in Paris, nostalgics of the 90's clap loudly! The collaboration Maison Labiche x Pokémon with the embroidered name of Bulbizarre and its cute face printed on the sleeve is a must!
T-shirt Bulbizarre Maison Labiche x Pokémon, available in the boutique (105 Rue Vieille-du-Temple, 75003 Paris) and on the eshop, €.55
The Mini PlayStation is going to thrill nostalgic 30-year-olds. A wild retro-gaming delirium!
Mini PlayStation, available in boutiques and on Boulanger, €59.99.
For a man with spirit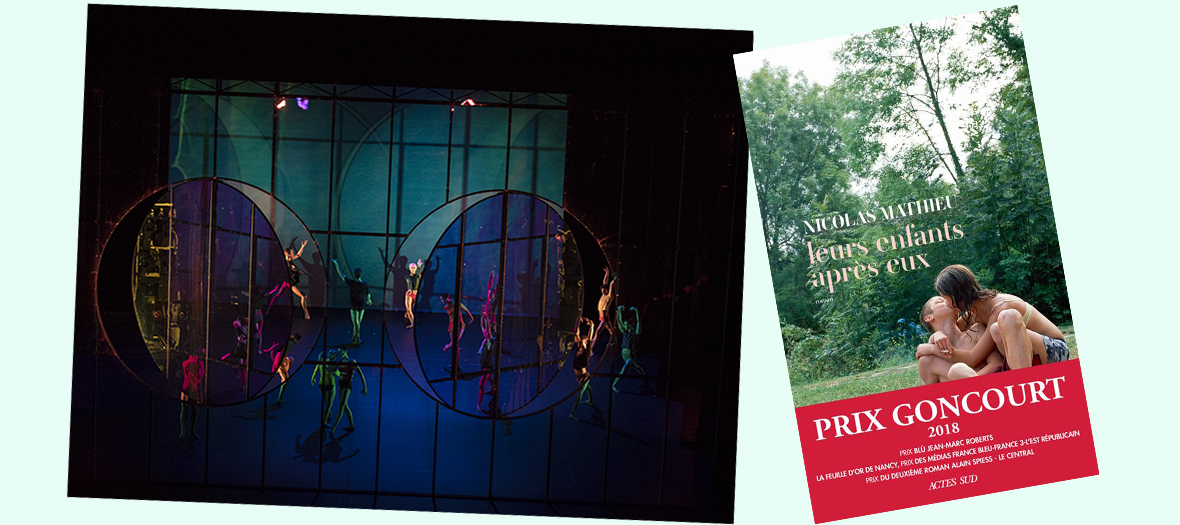 Very good seats to go watch Tree of Codes, the ballet-event that will be all booked up in July, staged by plastician Olafur Eliasson with the sound track of Jamie xx, that will gather the dancers of the Wayne McGregor Company and the Ballet de l'Opéra National de Paris. A snobbish must.
Gift kit to buy on line or directly at the ticket office of Palais Garnier and Opéra Bastille, €70.
The Goncourt continues to do the job. Especially this year with Leurs enfants après eux by Nicolas Mathieu.
Available in boutiques and at Fnac, €21.80.
It's a little bit the anti-Netflix. Jacques Audiard, Agnès Varda, François Ozon: the Cinémathèque is launching a wild on line subscription: LaCinetek, to (re)discover from your sofa, films featuring the great classics of the cinema as well as more confidential treasures.
12 month subscription + 12 films in VOD, available on LaCinetek, €59.
For guys (almost) old fashion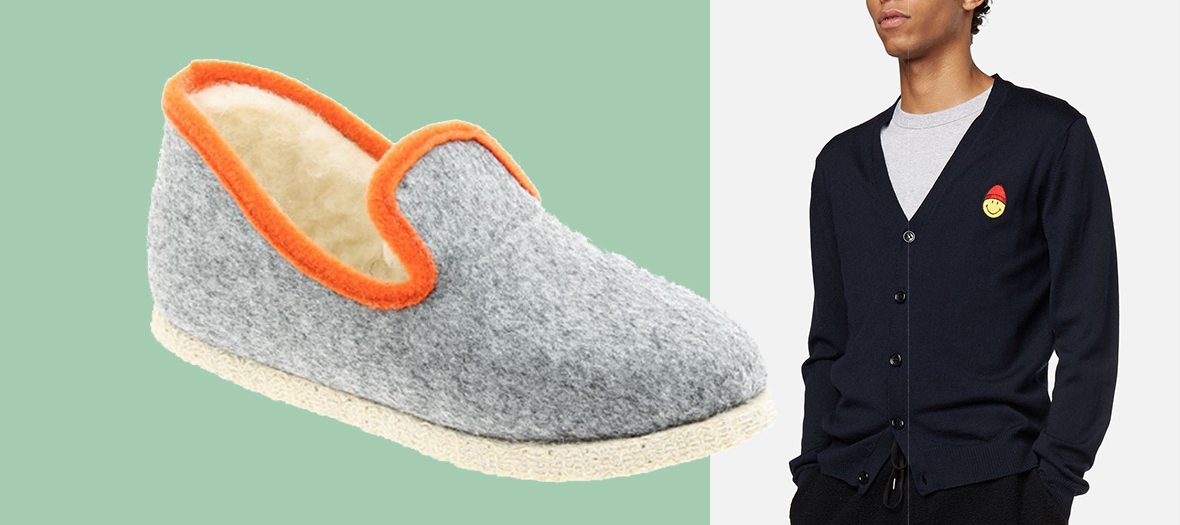 Maison Rondinaud, manufactures made in France since 1907, offers a highly stylish un revival of the famous charentaises home slippers!
Charentaise, available, Rondinaud, €37.
A pullover by Ami, the favourite brand of stylish Parisians. Offfering this navy blue jacket in mérinos wool with the smiley logo will be a good surprise for your man or a brother.
Pull Ami, available in boutiques and on the eshop, €240.
For a sneakers addict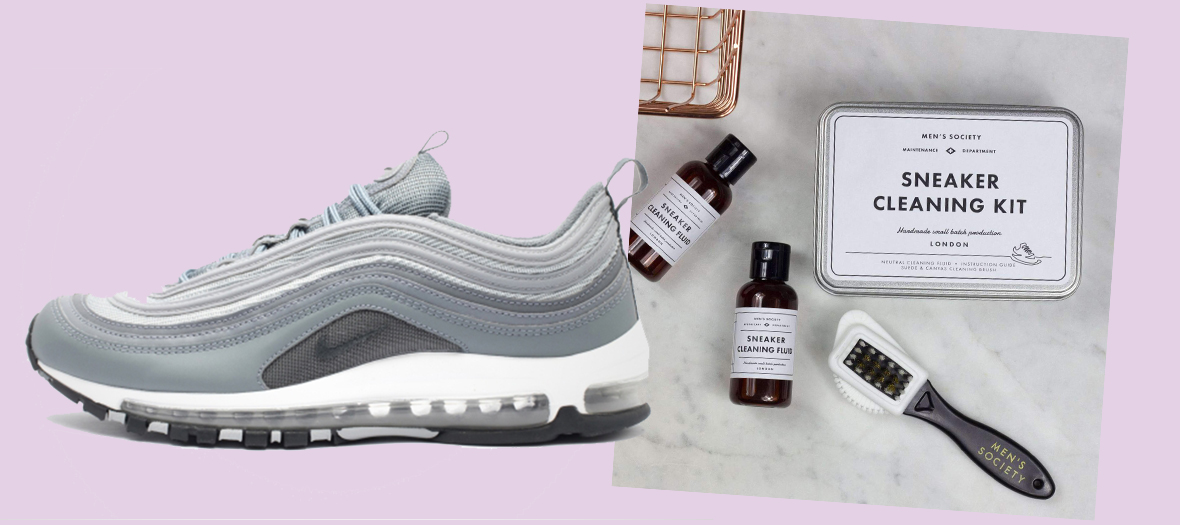 Sneaker collectors are going to adore owning this cult pair of Air Max 97 Essentiel, going back to our high school days, reinvented today in a street version but still ultra stylish. We rush to the site or the boutique to find the gift that will make our man really happy
Air Max 97 Essentiel, available on line, €180.
The added plus. A kit to pamper your favourite pair, comprising two bottles of cleansing liquid and a cleaning brush in suede and canvas. It does not take much to make a man happy!.
Available on the e-shop of the brand or in the concept-store boutique Archives 18-20
(18-20 : 18 Rue des Archives, 75004 Paris), €35.
For hipsters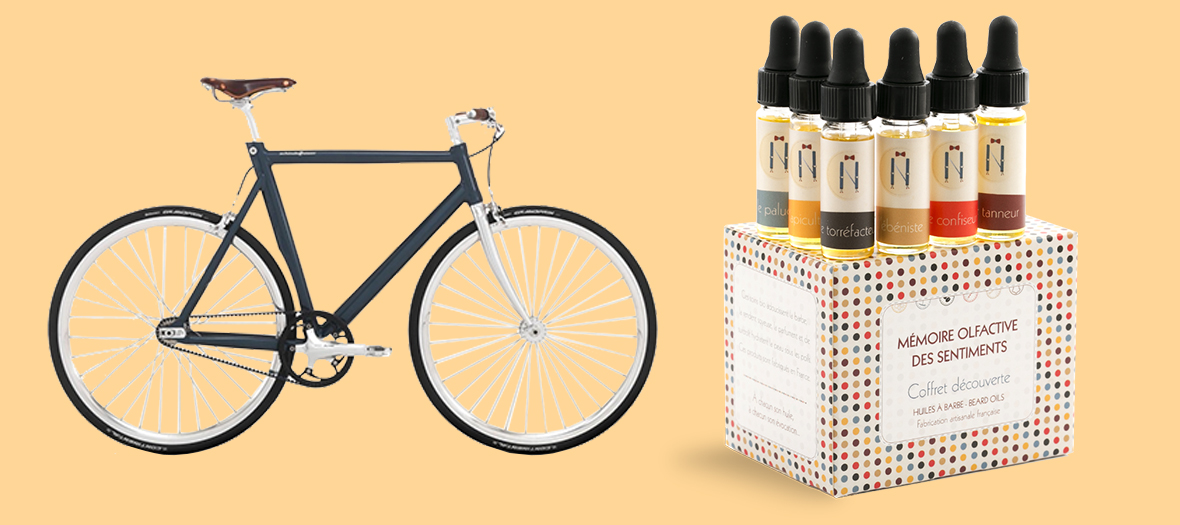 No hipster without a fixie, the famous fixed-gear bikes. Singlespeeds, signed SCHINDELHAUER Siegfried, super agile, conceived in the spirit of messenger bikes, are the Rolls-Royce of the neo urban bicycle.
Bike En Selle Marcel, available in boutiques and on the eshop, €1,550.
40 rue Tiquetonne, 75002 Paris.
The first distinctive sign of the hipster is his beard. Always coquettish, he likes pampering it. And he will be able to do just that with the tanner, the roaster, the salt worker, the carpenter, the confectioner and the bee keeper… 6 organic beard oils, that nourish facial hair, moisturize skin, ensuring a discipline and a subtly perfumed beard!
6-oil beard kit, available on the eshop, €35.
For snobby Parisians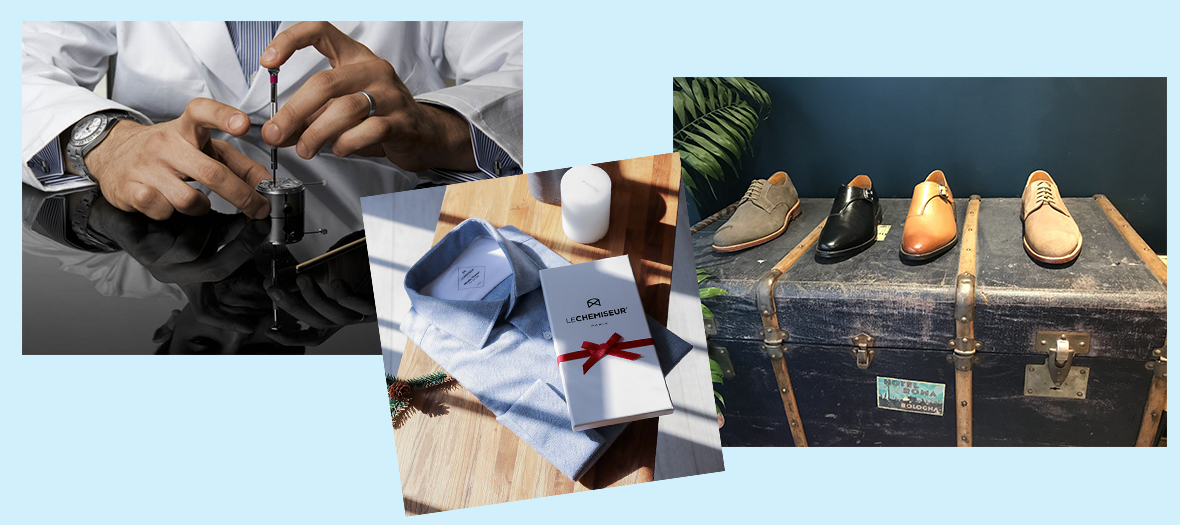 Knowing how to tinker a Rolex is possible. Old watch lovers and fanatics of story-telling will adore this very "behind the scene" initiation. Objectif Horlogerie offers you the possibility of slipping in the skin of a clock-making craftsman during a few hours at the heart of their workshop on Rue de Rivoli.
Clock-making and watch initiation course, reservation on line, €290
Finding the right footwear. Such is the experience offered at the R&K pop store that can create a customized shoe by scanning the foot of a chic Parisian with the help of a sock worthy of a Hollywood film. The exact curves of feet just need to find their favourite model in a leather worthy of leading deluxe houses. The result is boots, wing tips and derbies, all made-to-measure. Really classy.
R&K shoe, available in the boutique, €850
24 Rue des Boulangers, 75005 Paris. 01 82 09 48 41
The label of tailored shirts LE CHEMISEUR® is offering an unusual kit for Xmas. A real Do It Yourself experience, with a complete kit to create your shirt in only 10 minutes: choice of fabric, shape of the collar, with cuffs or buttons… Now just provide your measures thanks to the small measuring type supplied and you are all set! Three weeks later, your unique piece, personalized with your name on the tag, is delivered at your home. Tops: if you want to order more later, all the preferences are registered for life thanks to a personal code. James Bond could not have done much better.
Tailored shirt kit, available in the boutique and on the eshop, €120
22 Rue Notre-Dame de Nazareth, 75003 Paris. 01 84 17 30 35
For personalization buffs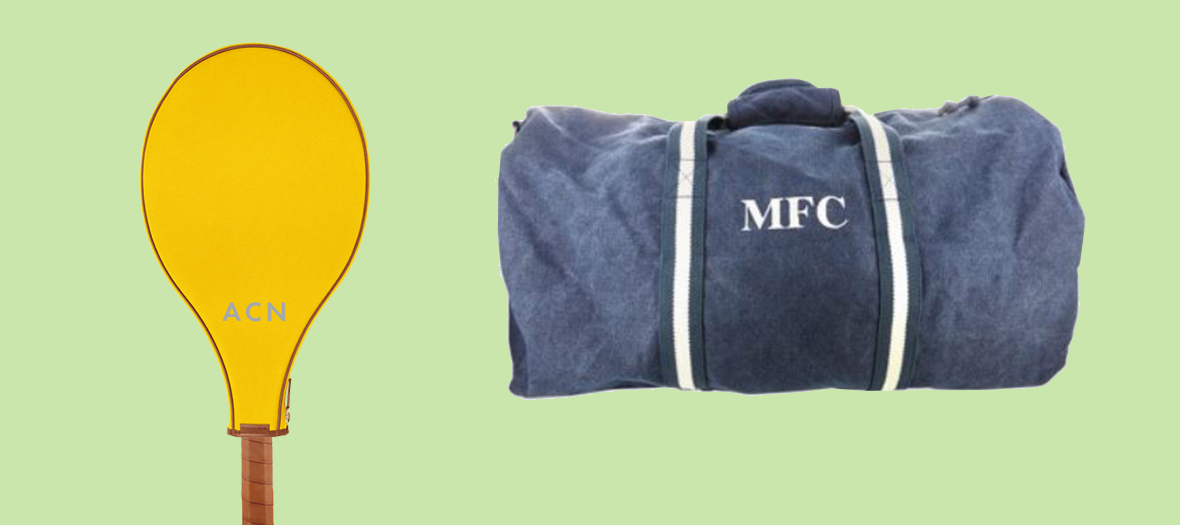 Traveling with a weekend or sports bag tagged with your initials, it's the utmost of cool. This bowling model in canvas by the Little Boudoir label can be customized on line and turns out to be the perfect essential of stylish Parisians.
Personalisable travel bag, available on line, €65
In the UNIFORM family, the brand of bags and accessories adored by bobos, who do we ask for? The tennis racket case in canvas with leather piping, doubly cool. First because you can choose your colour: peppy yellow + brown leather, kaki + white or red leather + red + burgundy leather... To be personalized with initials or a sweet word.
Tailored racket case, available in the boutique and on L'Uniform, €300
21 Quai Malaquais, 75006 Paris. 01 42 61 76 27
For Street Parisians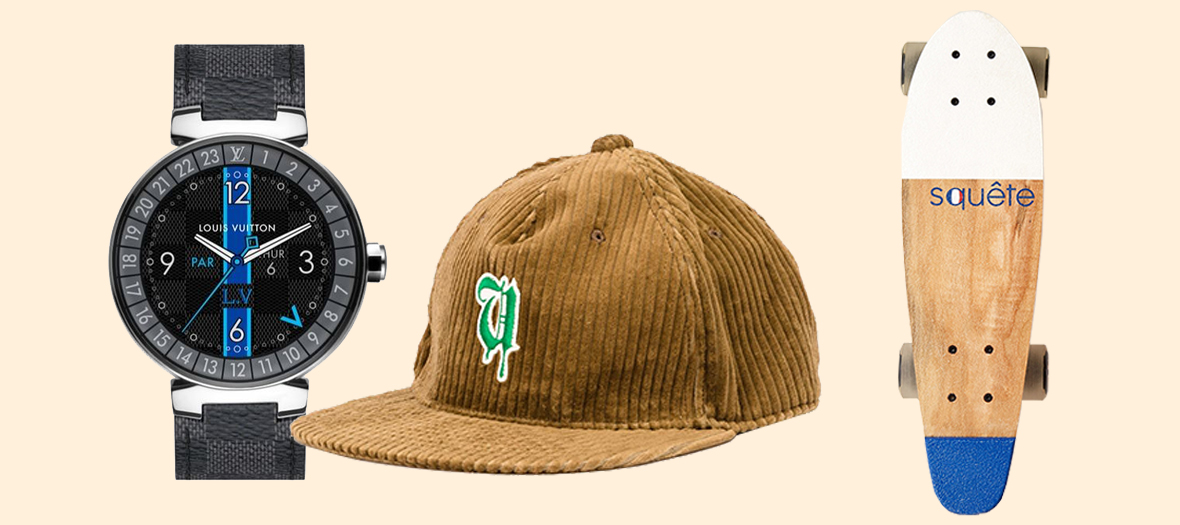 Jun Takahashi aka the god of Japanese streetwear signs ultra trendy caps in corduroy everyone wants! To shop very quickly before the stock runs out!
Undercover cap, sold on farfetch, €150
Drum roll. Tambour horizon, the smart-watch of Louis Vuitton that all the ultra-connected guys dream of.
Smart Watch Louis Vuitton, sold in boutiques and on the eshop, €2,050
Urban types will be delighted. Squête, the Made in France label of wooden boards with wheels, signs a collaboration with Monoprix. An occasion to treat yourself to a piece of exception at very accessible prices.
Skateboard Squête x Monoprix, available in boutiques, €100
Also discover 25 gifts a less than €10.