Great news for beautystas! You will soon be right up there on par with it girls and their avant-garde beauty routines that make us all pale with envy.
Whip out your stilettos: rush to the Girls Nails Bar on avenue Bosquet in the 7th, where the team will pamper you from head to toe with in-house treatments using essential oils, prepared then and there just for you.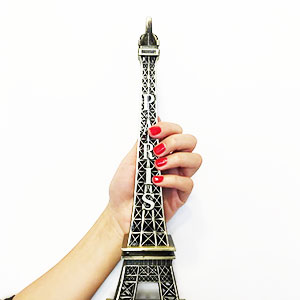 Special kudos for the organic olive oil manicure with sugar cane scrub, that boosts nails and gives you baby skin. For really damaged and broken nails, opt for the white clay mask that repairs and makes your small imperfections.
For princess footsies: two options.
1) Settling down in a massage armchair for a nourishing bath of essential oils.
2) Daring the magic recipe by dipping in an aquarium filled with small fish that nibble on dead skins for fish-pedicure just like in Tokyo, very amusing and totally painless!
We adore: the wide color choice of Essie lacquers and the 125 nuances of semi-permanent nail polishes, for a manicure that holds up for two to three weeks.
The plus: a hair removal cabin, to depart looking fab from head to foot.
Also check out the Girls Nail Bar in Montorgueil (75002, Paris).
All the info on www.girlsnailsbar.com
Open Monday to Saturday from 11am to 8pm.
By Julie Zwingelstein @JulieZwing