© Saint Laurent - JAMIE - SUMMER 18 by ANTHONY VACCARELLO SEPTEMBER 26TH - TROCADÉRO – PARIS
New Year's Eve? Here is a unique occasion to come up with the hot chick look and stand by fashion eccentricities that you would never dare wear on another night of the year. Leather, sequins, lace, backless—we say yes! But all these options must be worn with a certain very Parisian elegance. And based on all this sex-appeal before the midnight countdown, we bet you will be kissed under the mistletoe!
Go for a backless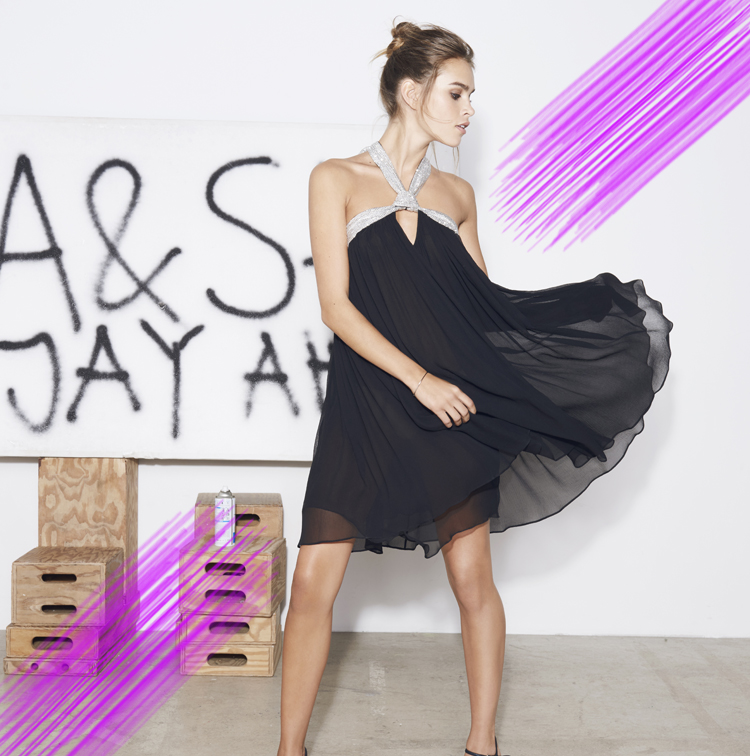 Silky, short just as it should be and laced around the neck, like a real dress that swirls so that one sees only you on the dance floor. Sorry for the others.
Jing silk dress, Ba&sh, €550.
Whip out the furs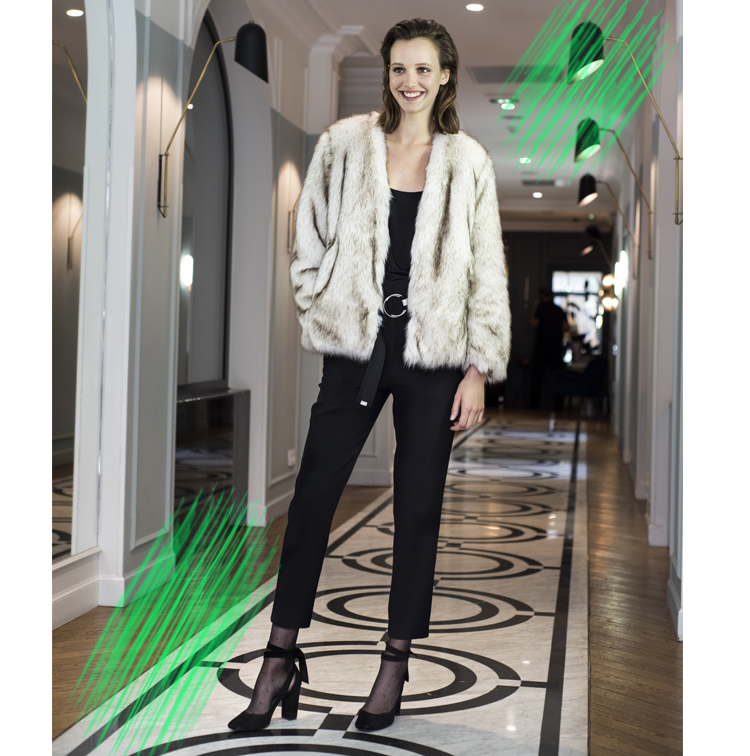 Fluffy fur, a perfectly cut pair of pants, high-heel pumps, fantasy hosiery… Very naturally, here is how to mix Winter trends while staying 100 % seductive.
Fauve coat in faux-fur, Claudie Pierlot, €245.
Paon pants, Claudie Pierlot, €225.
Alienor shoes, Claudie Pierlot, €225.
Velvet night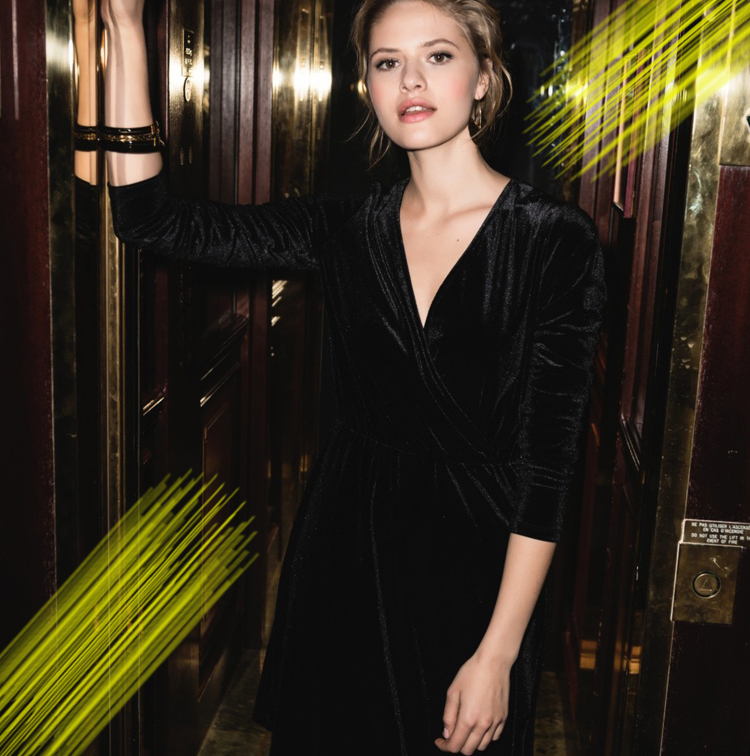 Our tip of the day: adopt the criss-cross dress, capable of upgrading a cleavage and enhancing the waist of all morphologies. It's our indispensable of the year, that we adopt with open-work or polka dot hosiery—to be accessorized
Dress in black velvet, La Fée Maraboutée, €129.
I want leather!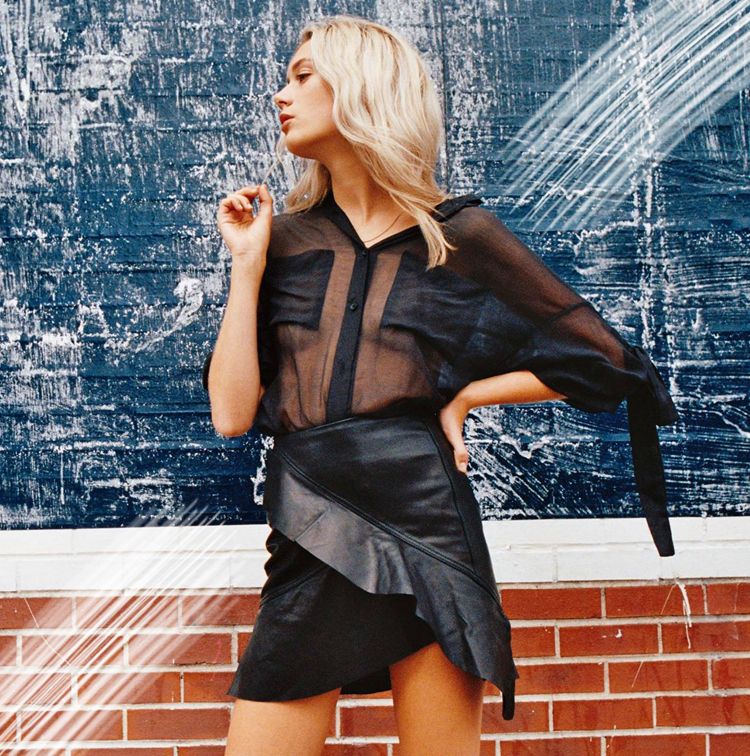 Who will dare the leather skirt / transparent shirt combo? Ok, so this might lead to a few comments (« Hey, no bra ? »), but you know deep down that the hottest / envied / most noticed…) of the evening, will be you. #sorrynotsorry
Gena silk shirt, Iro, €395.
Oyma leather skirt, Iro, €525.
The heavy duty style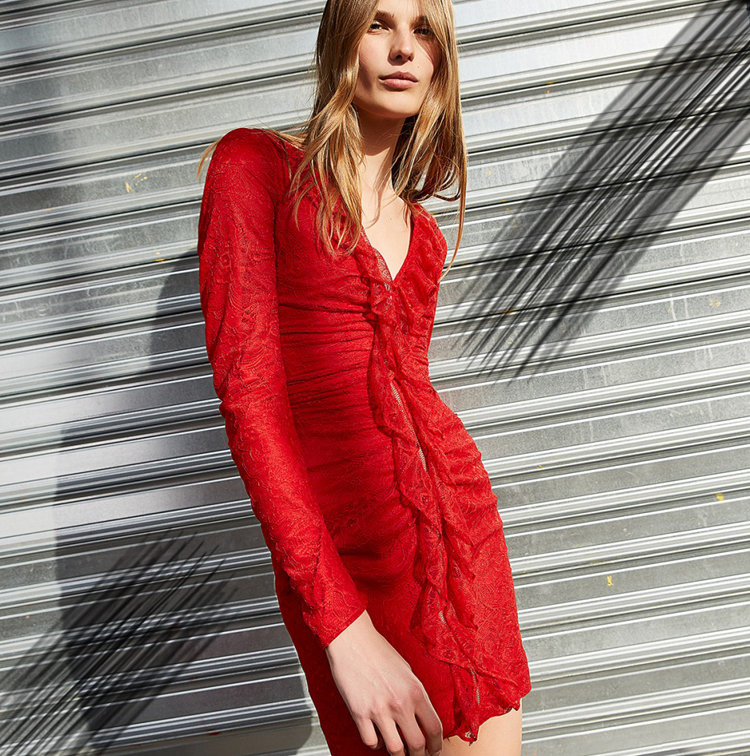 All the lights are flashing passion red with the hot vampirette style of this minidress. To be downgraded with biker boots for a resolutely Saint Laurent finish.
Short dress in red lace, The Kooples, €288.
Prefer Parisian elegance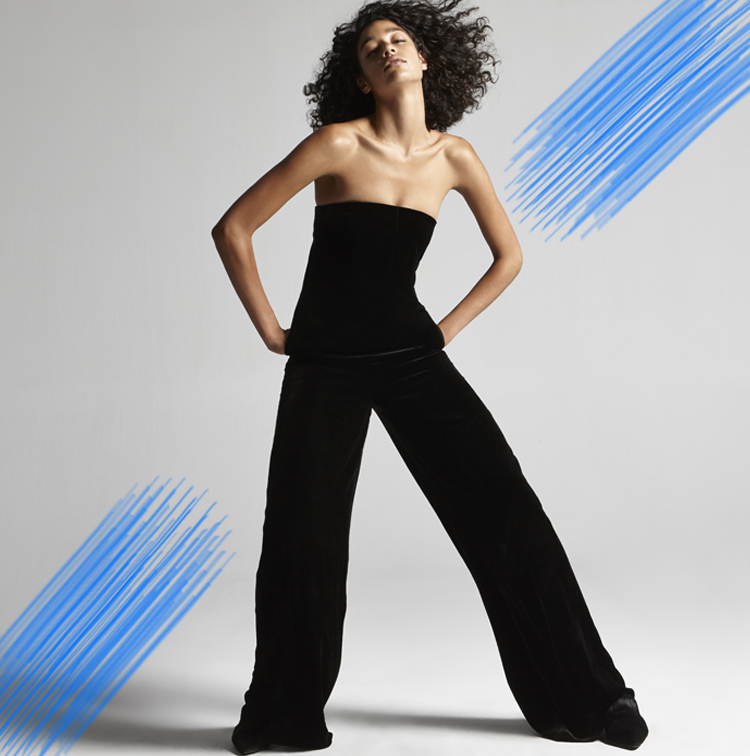 Mysterious and wonderfully chic, this is your credo for New Year's Eve. Easy, with this one-piece pant suit in velvet.
One-piece velvet suit, Massimo Dutti, €169.
Approved by Olivier Rousteing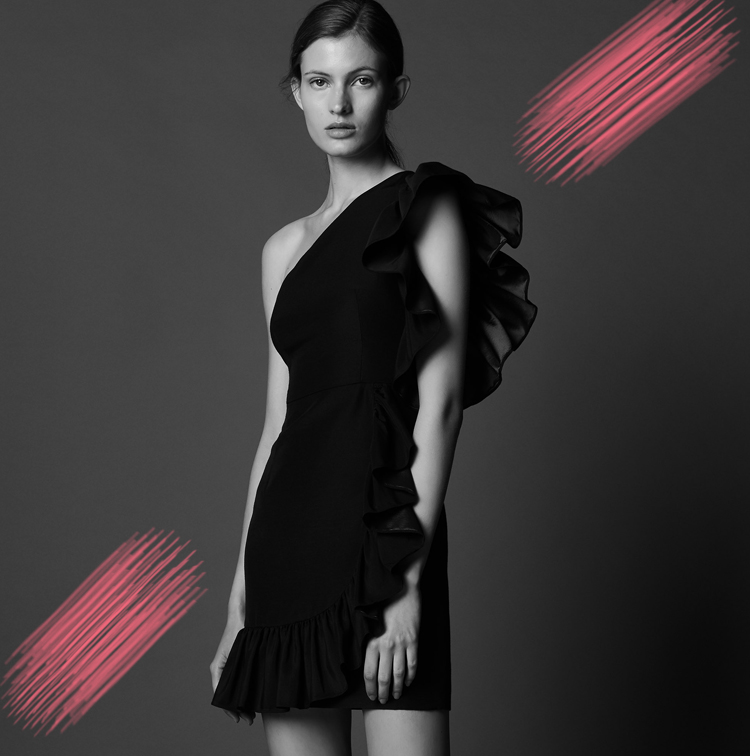 You will give the impression of coming straight out of a Balmain show. Except that it's really you in this fab asymmetrical dress with a ruffle lined in emerald green. Foolproof!
Dress with asymmetrical shoulders and ruffles, Sandro, €275.
Glitter or nothing!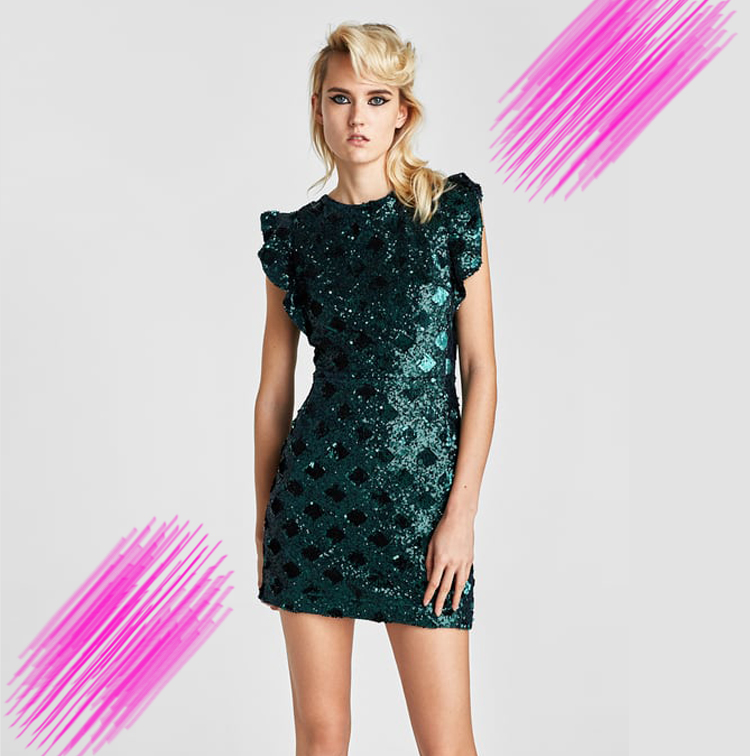 Now is the night to sparkle with a thousand lights. Mission accomplished with this mini-dress that is both sexy and fun, sign of a real party girl.
Green dress with sequins, Zara, €39.95.