No need to be a nun to stay in this amazing convent perched high on the Island of Beauty, only 20 minutes from Bastia! The stone 15th century construction has been well-preserved since the departure of the Capuchin monks. Its newly added modern comfort has given it new life under the impulse of Emmanuelle.
This parisienne working-girl returned to her native Corsica to open for B&B rooms in her atypical family house. Rooms have extra soulful feeling with here and there liturgical furniture (prayer stool, paintings, statuettes…), like reminders of the previous occupants. And without being overly trite, the panoramic view on sea and mountain is absolutely divine…
We adore: swimming laps in the superb pool nestled alongside the mountain.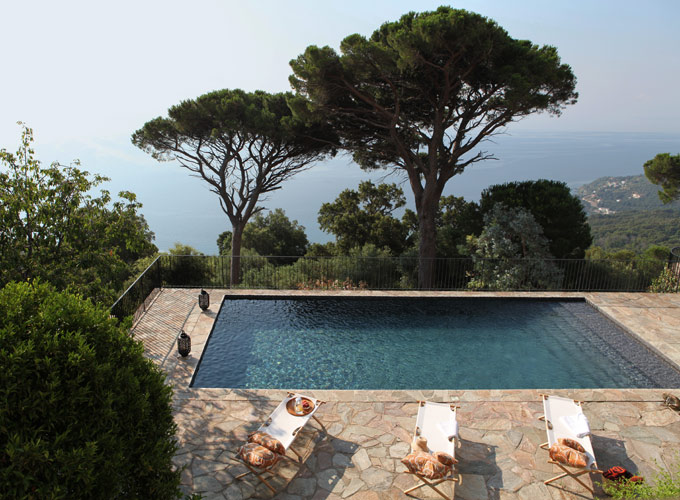 The plus? Breakfast is included in the price and the table d'hôtes communal option will enable you to taste authentic family recipes prepared by Emmanuelle.
Room starting at 85 € per night
More information and reservation on the site of Couvent de Pozzo.
By email at contact@couventdepozzo.com