His CV ? Finally, Jérémy Fromentin, the goldsmith of hair who made his reputation for years at Dessange Saint-Honoré, is going solo. The master of scissors (and scalp massages) is finally going out solo. He's also resolutely versatile: Faces, color, extensions, even barber, nothing can resist his magical fingers.
The spot? At Montorgueil, right in the middle of Klay —Paris's hippest gym and pretty much a city within a city. After inaugurating its spa, juice bar, restaurant, and soon its beauty institute, the only thing missing was a hair salon in the gym's industrial and consistently elegant decor. The result: At the shampoo sinks, we cross paths with models, brides-to-be, and trainers.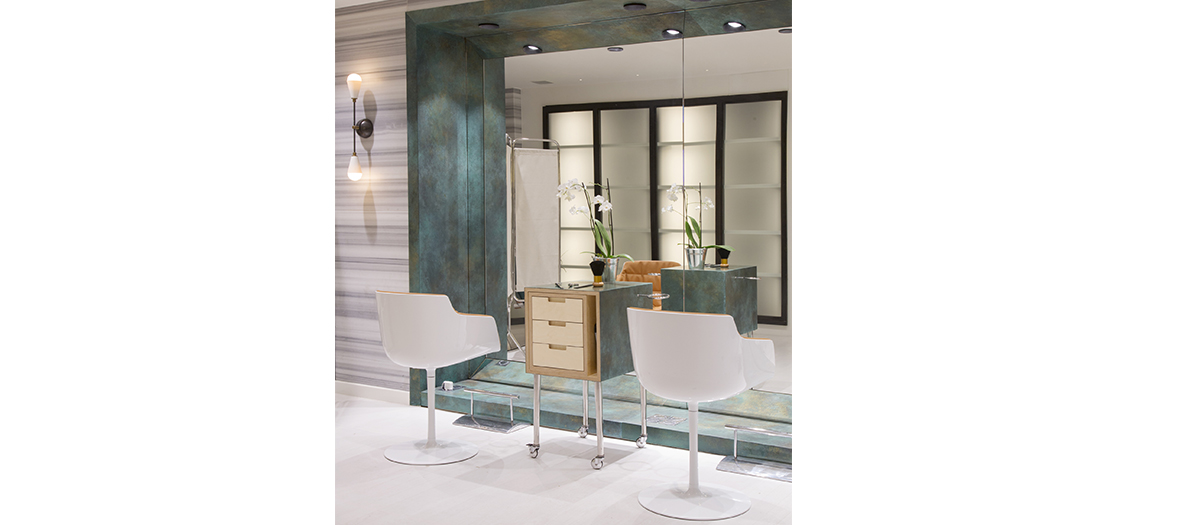 Absolute must-try: the various Brazilian and French hair treatments (between 150€ et 500€) handled by a master. Also well worth the price: The Botox treatment to plump the hair (50€). The invisible ultrasound extensions for sluggish hair is a house must. (5€ for the 20cm lock).
The extra: Taking advantage of the combo hair styling/manicure – from a team of two – for a perfect « instant Kim Kardashian » with Essie, OPI, or even Kure Bazaar polish. All while sipping a cup of Mariage Frères tea. No way not to feel like a princess.
By appointment, Monday through Saturday. Think about reserving a week in advance for more popular treatments.
Also discover the new hair salon of Delphine Courteille.