Heads up to Parisiennes, the real ones. I you are a fan of "J'adore la mode, mais c'est tout ce que je déteste" (I love fashion, but it's everything I hate) by Loïc Prigent: you will have a hard time putting down this first snob novel, super funny and written with exquisite finesse by Marie-Noëlle Demay, fashion editor of leading French women's glossies. Needless to say, she knows her stuff when it comes to the fashion world...
Once upon a time there was a crocodile transformed into an it-bag for Karl… We are going to explain why you will not be able to put it down!
In the skin of a crocodile that becomes a Hermès bag
"I died my mouth open. My tail slammed the water in a last spray of metal". Everything begins with a speciale beast that lands… straight in the workshops of special Hermès customize order!
The crocodile with an amazing skin understands that he is going to become the very extraordinary bag of the Napoleon of fashion, designed by the Kaiser himself. The result : "Superb. Remarkable. Faithful. It is unique. And practical. I don't like things to be useless." Karl adopts it. This accessory with scathing humour, dissects with irony its new life ! "I have become the imprint of his life, an eye-witness hidden as an ultra visible accessory." And that happens to be particularly jealous of Choupette...
A very insightful portrait of Karl Lagerfeld
What literary element could be more efficient that a handbag that follows him to showcase a portrait of our National Karl? The author is clearly fully aware of the couture pope's bio with "behind the scenes" novel more real than nature…
How Karl Lagerfeld was given his first stylish coat by his father, during a freezing winter in Paris?
How Karl Lagerfeld decided never to become attached after the death of his great love, Jacques de Bascher …
His famous uniform ? It dates back to the 1st of November 2000, when he decided to lose 42 kg in order to slip in the narrow creations of designer Hedi Slimane... Anecdotes that you will enjoy with delectation !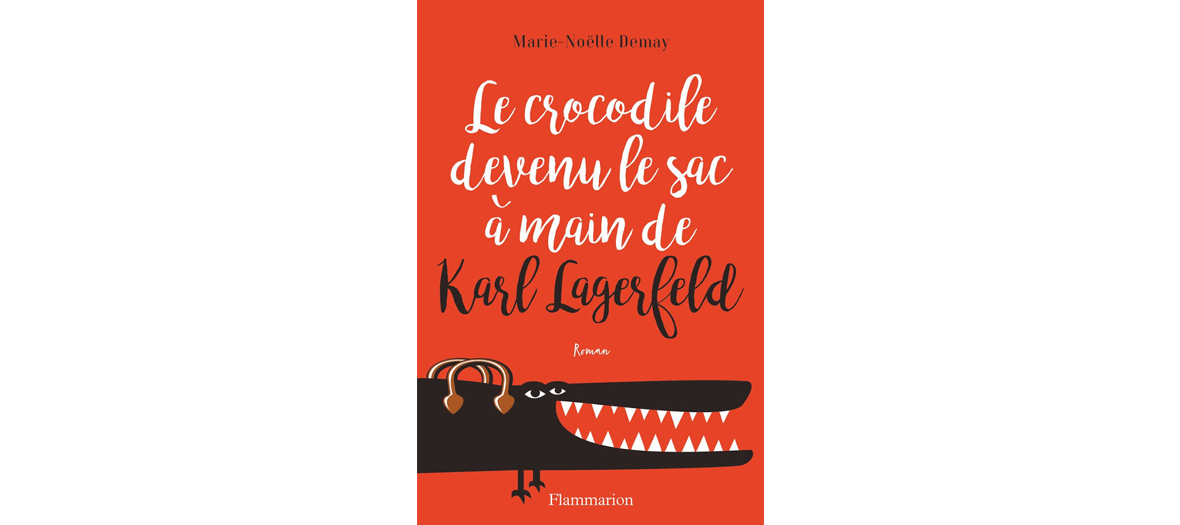 Le crocodile devenu le sac à main de Karl Lagerfeld by Marie-Noëlle Demay published by Editions Flammarion. 17 euros
Also discover the documentary of Loïc Prigent.