You inevitably know the tricolor cotton panties and swimsuits made in France from French brief . What you may not know is that the brand has been offering a collection of feminine lingerie at will, for all body types and desires. Long live body positivism!
From the sensual set in lace or fishnet to the ultimate comfort of modal and cotton , including ultra-flattering shapes with or without underwire, panties , thongs and thongs , the entire underwear range is housed in the same boat as the rest.
In this case, by promoting local sectors and cocoric know-how, by manufacturing in Brittany , Auvergne or even in Normandy and by giving priority to eco-responsibility . Zoom on the committed pieces to absolutely possess to wrap yourself in softness, with a clear conscience.
A SOFT MESH BRA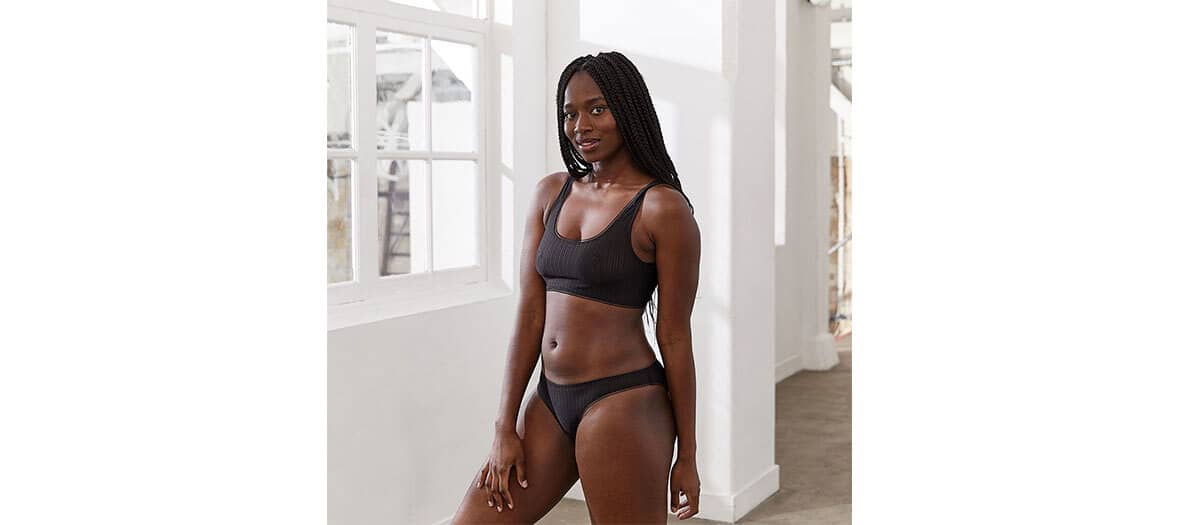 For who ? Sports women used to comfortable bras.
Why are you gonna like it? This is the feminine version of the sports bra . Closed with four hooks at the back for a better adjustment of the chest size, La Emilia feels like a second skin. We even wear it at home to keep the boobs looking cool under your favorite t-shirt.
Its core asset? Its very soft and stretchy polyamide material that takes the shape of the cap well for foolproof comfort.
La Emilia brassiere bra € 50, La Lilou knitted panties € 39
A beautiful recycled lace bra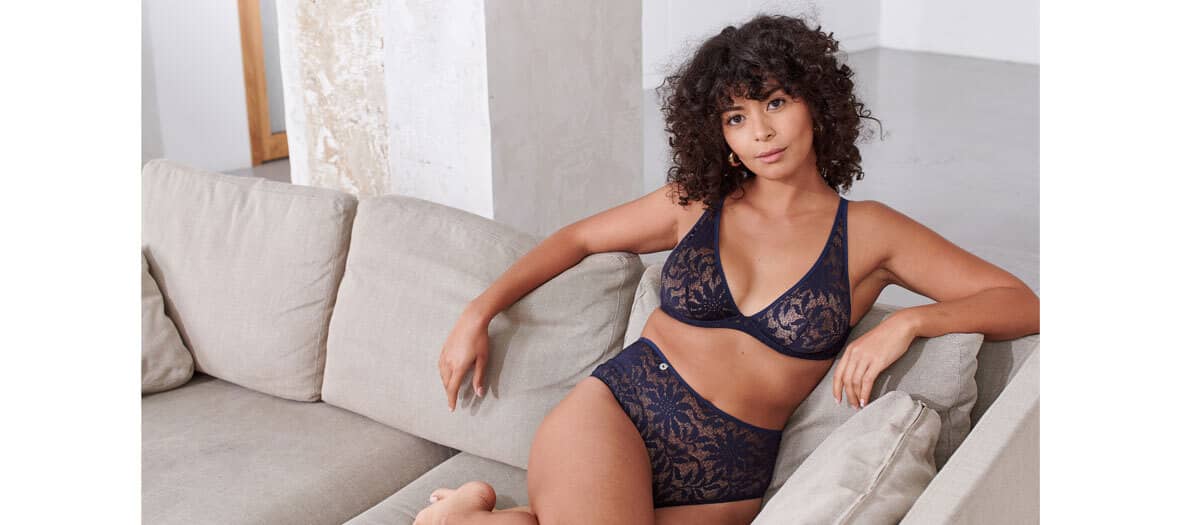 For who ? Green fashionistas who want to showcase a benevolent eco wardrobe to the tips of their breasts!
Why are you gonna like it? Recycled and knitted in a workshop in the North of France, its floral lace has been developed to remain flexible and comfortable. This is the latest novelty of the French Slip ! It must be said that its underwiring, its 4-door fastening and its enveloping scarf shape supports the most generous breasts without enclosing them under a ton of reinforcements which streak the skin. In short, a delicate, ecological and technical bra.
Its core asset? The possibility of matching it with three different stockings with a high waist panty , a tanga or a rather low waist normal panty .
La Azélie bra € 80, La Natasha high waist brief € 45, La Vita brief € 42, La Tata tanga € 39
A bi-material triangle that supports well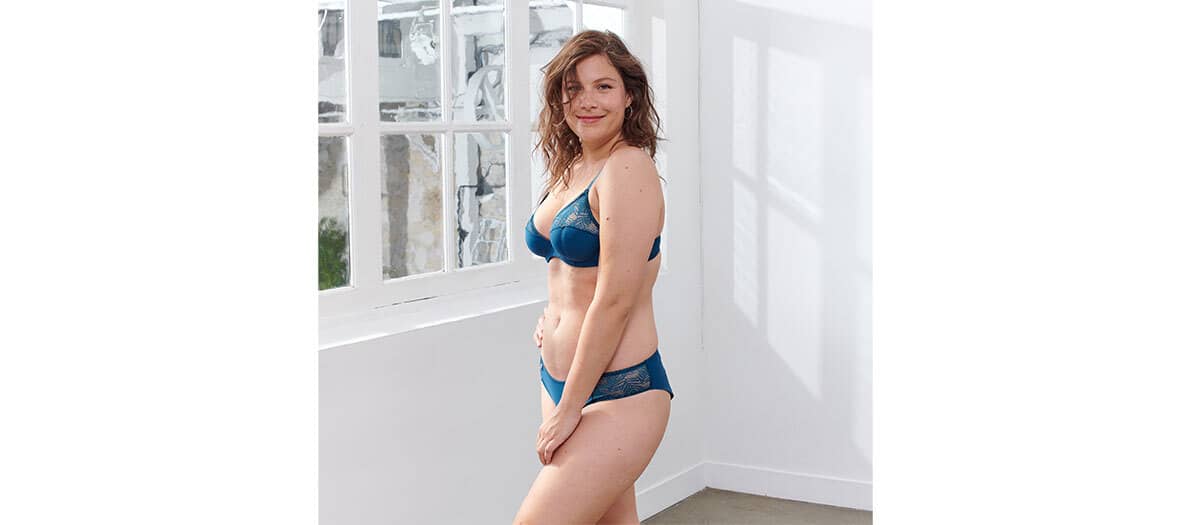 For who ? Those for whom luxury takes refuge in the details.
Why are you gonna like it? Breasts all round and well maintained, a playful play of transparency on the cup, nickel finishes with a little jewel on the back… The La Flore bi-material bra has many good points and can be worn every day with its shorty or thong assorted, according to the mood of the day.
Its core asset? Its subtle foliage effect lace made in Calais , delicate and comfortable to wear.
La Flore bi-material bra € 80, La Léontine shorty € 42, La Lorna thong € 35
A resolutely sexy lace bodysuit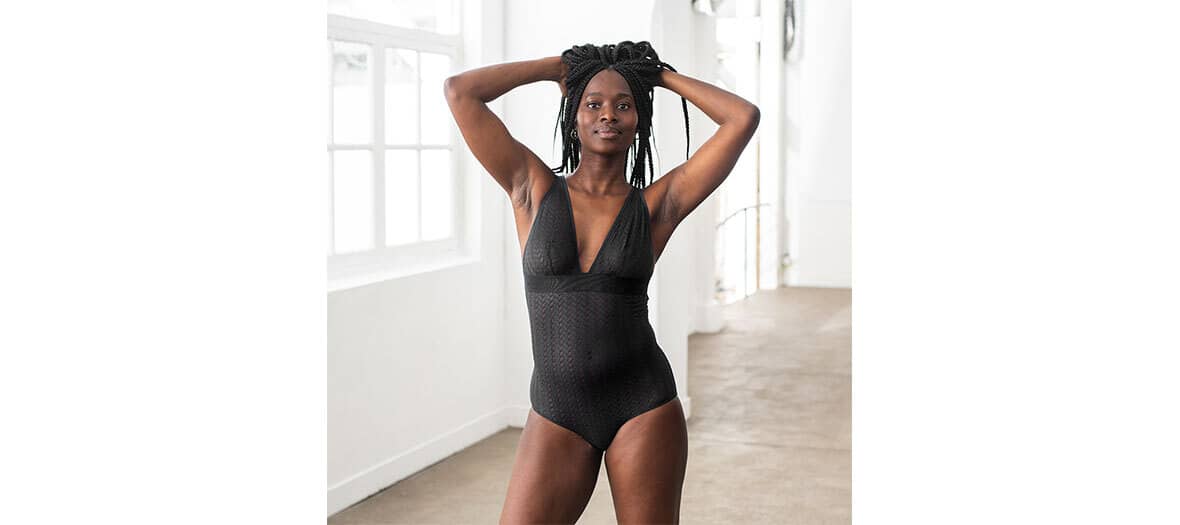 For who ? The clever chilly who like to play the card of seduction while gaining thickness under the t-shirt.
Why are you gonna like it? With its black French lace from Sophie Hallette and designed without underwire, the Elodie body comes to sensualize small breasts but is also suitable for the most generous with its elastic band under the bust. An essential refined lingerie, to put on all winter.
Its core asset? Its vertical chevron lace that lengthens the belly, an optical effect.
Body Elodie Lace, 110 €
A retro nude triangle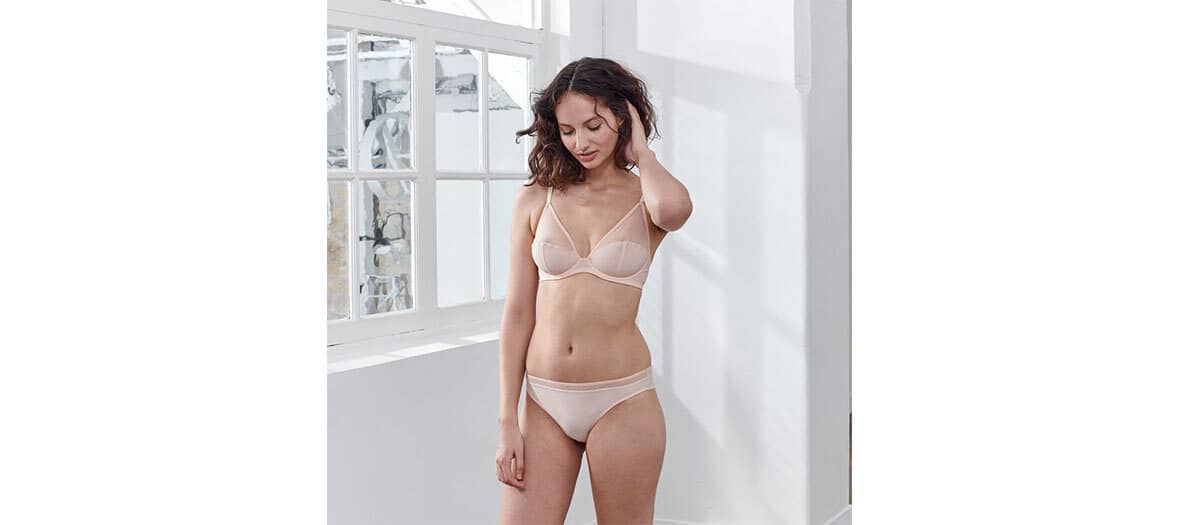 For who ? Elegant women who dream of being 50's icons .
Why are you gonna like it? This is version 2.0 of the well-encompassing cone bra from the 1950's. Or how to reconcile fans of the no-bra with an ultra-comfortable underwired triangle made of mesh and polyamide " paper touch ".
Its core asset? Its pretty powder pink color to sublimate milky skin or illuminate the most matte.
La Solange bra € 80, La Mylène tanga € 39
Comfortable panties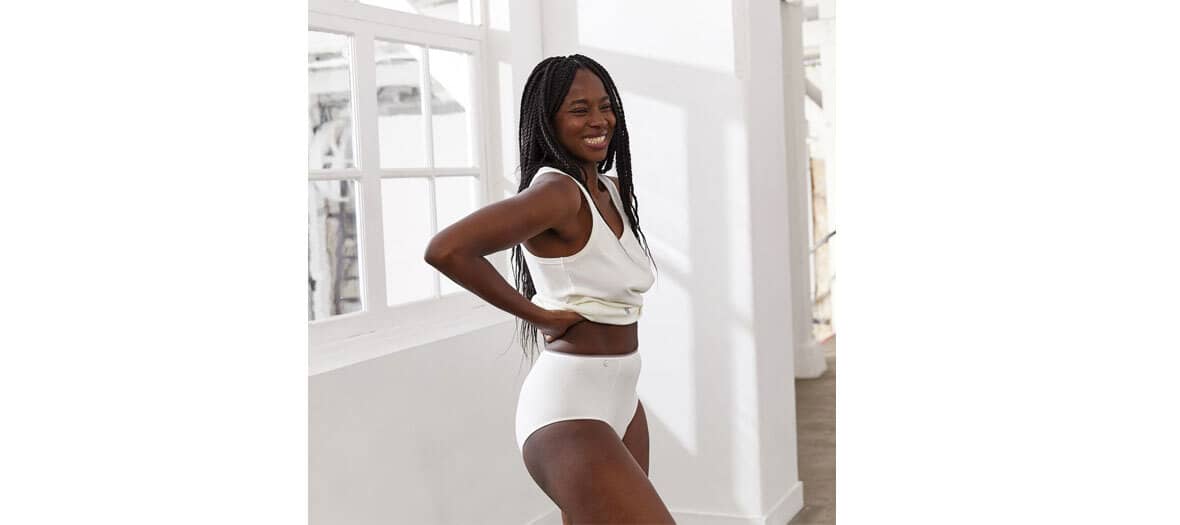 For who ? Nostalgic for the good cotton panties of their childhood.
Why are you gonna like it? Made from very soft ribbed cotton , the La Rime high-waisted brief covers the little tummy, does not tighten and keeps you warm. We wear it under jeans just like at home, pajama style, when combined with the matching marcel Laure.
Its core asset? The signature tricolor band of the French Brief , an elegant cocorico reminder.
Panties La Rime , € 39, Marcel La Laure € 45

Find the entire collection on www.leslipfrancais.fr