©alexisjacquin
It's the highly expected event of July. And with reason since it's the collective of Lollapalooza Paristhat is hiding behind this fashion, musical and gourmet happening. All the Parisian cool cats will surely be on deck at the Hippodrome de Longchamp racetrack on Sunday the 19th of July! Explanations.
A rendezvous in collab with Olivier Rousteing and Jean Imbert
To imagine this format in post-Covid mode, the organizers of the festival teamed up with Olivier Rousteing and Jean Imbertto create a great event—joyful, gregarious and lifestyle.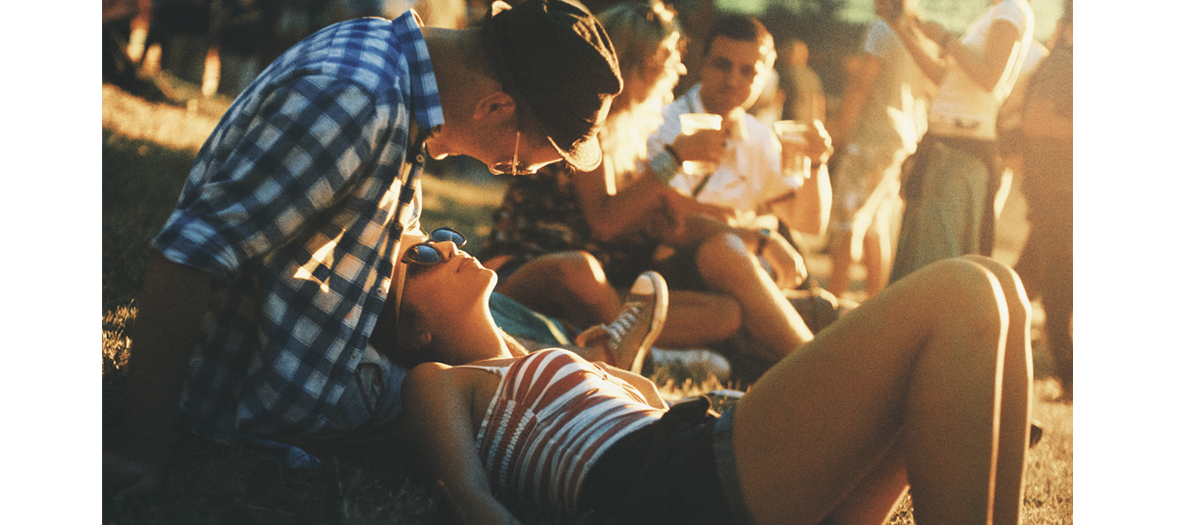 The idea? Being able to renew with the festival spirit we miss so much while respecting the sanitary barrier gestures. The result is the most stylish picnic in Paris, where you show up to head some good sounds (the surprise program is of very high level!) and chill around a tablecloth signed by Olivier Rousteing in person...
The most stylish picnic in Paris
In the basket, Jean Imbert has imagined terrific easy-to-eat treats from his restaurant Mamie: fresh chips, salad with chorizo and mimolette cheese, gaspacho made with pineapple tomatoes to be enjoyed with goat cheese from Touraine. A fab sandwich: buckwheat bread with red tuna, eggplant and young sprouts before a marvelous cherry clafoutis and a bottle of Veuve Clicquot rosé bubbles.As a bonus: cake with pralines.
We don't know about you, but we're already famished.
How to obtain your gourmet pass?
Set your alarm clocks! The sale offer to gain access to this unusual festival and the picnic of Jean Imbert will be put on line Thursday, the 2nd of July at 10am sharp on the website of Balmain. First come, first served.
Cool: the proceeds from the ticket sales will be donated to the COVID-19 initiative of the
World Fund against Aids.
Lollapalooza Paris on Sunday the 19th of July at the Hippodrome de Paris
Also discover 3 hotels with pools near Paris and 4 secret gardens to have a picnic in Paris