In the mood for a dip and a shoot of greenery? Where to get away less than one hour out of Paris, if you have no driver's licence and no car? Our selection of 3 hotels to unwind.
La Minotte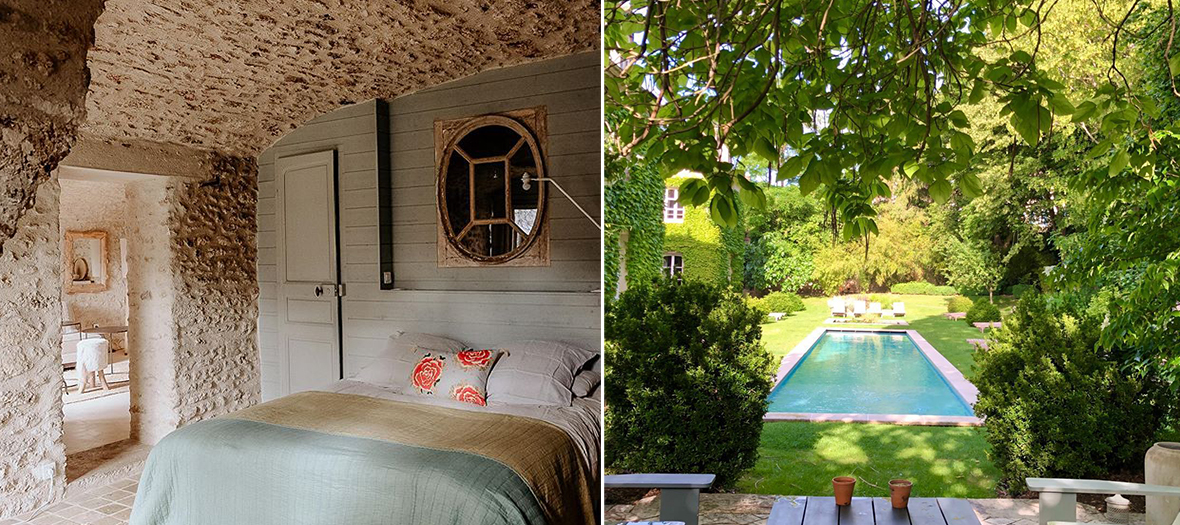 An ode to elegance, this guest-house located in the super chic village of Montfort l'Amaury is the ultimate fantasy country house, comprising 4 adorable bedrooms and a very popular organic table d'hôtes, serving a market-driven cuisine managed by an ex from Ducasse. To be noted: the possibility of massages and Hata Yoga courses, ideal for twigs who need to disconnect
The pool: a dream swimming-op in a 20-meter-long basin, nestled under the trees of the large garden.
The added plus: the very intimate side if you don't want to run into a lot of people. Especially if you reserved one of the lofts, suites located in the outbuildings and former stables of the estate with private terraces and a small kitchen for total independence "just like in the country".
How to get there without a car? In 38 minutes with your Navigo pass by taking line N from Gare Montparnasse.
La Minotte : €250 per night on weekends during high season.
Hotel Renaissance Paris Country Club Saint Cloud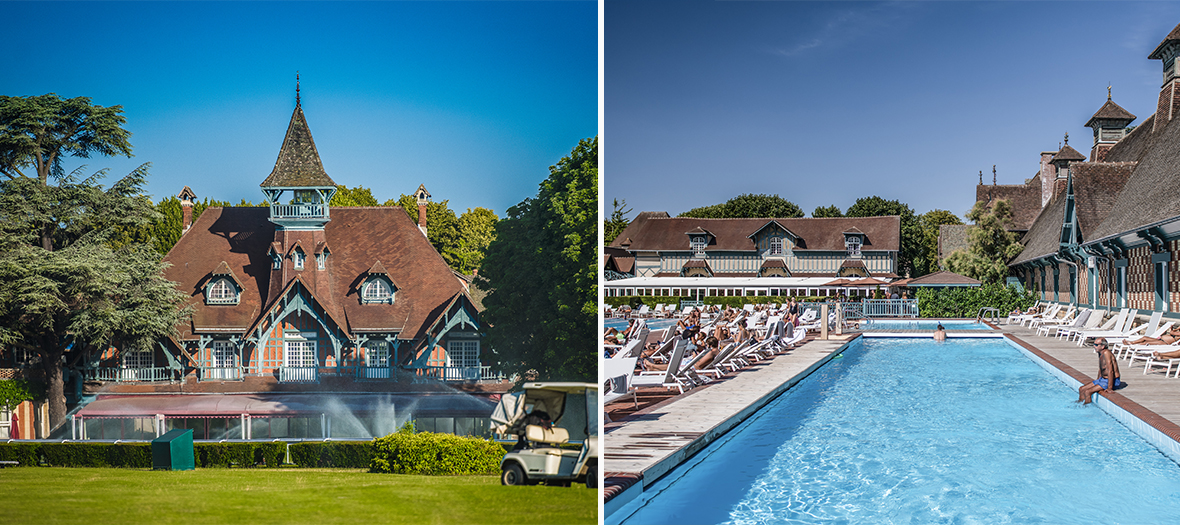 Located just 10 minutes from midtown Paris, this hotel at the heart of the 85 hectares of greenery, near the Saint Cloud racetrack and its golf, offers a dream-like solution to get away from urban frenzy
(even during the week!) for an evening and a romantic night with your + 1 without having to deal with transportations and traffic jams.
To be noted for parents on the verge of a burn-out: the possibility of keeping the kids busy in terrific mini-clubs.
The pool: The hotel shares its splendid pool with the super chic Paris Country Club…which also offers the advantage of access to the tennis courts, the golf, as well as fitness and yoga sessions.
The added plus: electric scooters and bikes are available to wheel off and discover the town or the park, go for dinner or just stroll quite simply.
How to get there? By Uber or taxi in just 15 minutes from the Etoile.
Hotel Renaissance Paris Country Club Saint Cloud : starting at €260 per night. Offer for two persons at €750 including 2 nights / 3 days in half-pension (one meal per day) Friday to Sunday.
Le Domaine de la Corniche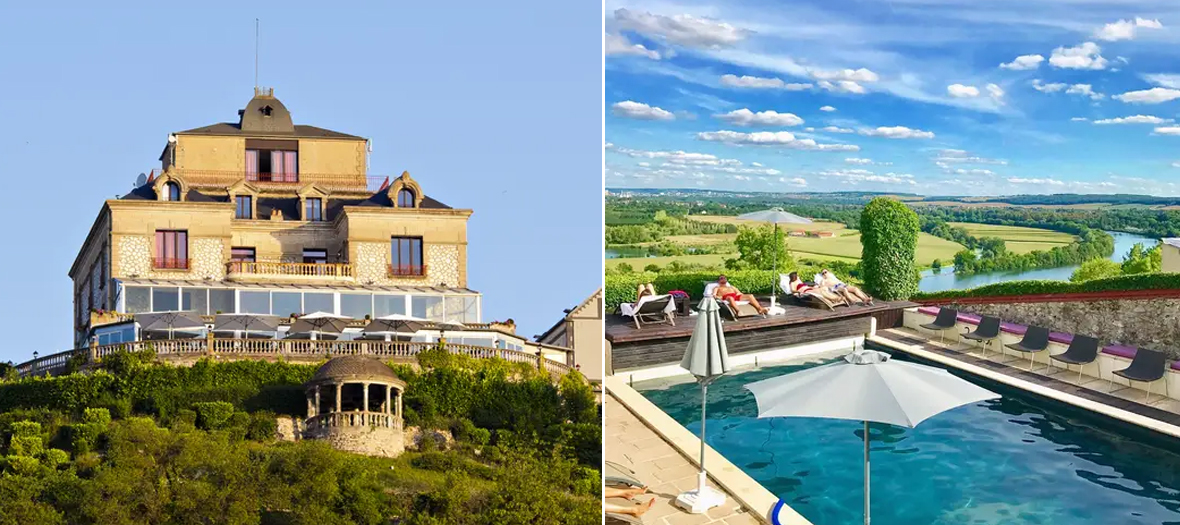 Located 15 minutes from Giverny along the Seine, here is the ideal spot with a bistro and a fab et terrace to chill and go for a tour at the Fondation Claude Monet and its extraordinary garden for a big whiff of culture and beauty.
The pool: a small gem overlooking the Seine and the valley…
The added plus: the 600m2 of Spa les Cinq Mondes and the private movie projection room with a free session twice a day.
How to get there without a car? In 34 minutes from Gare Saint Lazare until Mantes la Jolie via la line J. Then 10 minutes by taxi from the train station.
Le Domaine de la Corniche : starting at € 140per night on Staycation: superior double room + room service + outdoor pool access + spa access (1h) + film projection + pétanque access + late check-out 2pm on Monday.
Also discover 4 secret garden to pic nic in Paris and a special outing right outside of Paris