After Racines and Caffè Stern, right next to Astair, the brand new Lombem steakhouse has just added a trendy address to the must-go Passage des Panoramas. A very plain decor on three levels with a wood-panelled dining room on the ground floor, sofa and bookshelves on the upper level speakeasy below.
Great, couture meat!
Here (good) meat is queen. Normal: stemming from several generations of butchers, the trio at the head of Lombem (Thierry Bégué who we can also thank for Buddha Bar and Barrio Latino, backed by his two kids) has always been a carnivore. And his meats are to be tasted grilled, cooked in a cast iron oven, inspired by the Argentine asados.
In terms of sourcing, the dream team went around France for one year in order to find sustainable meats from animals that are only grass-fed. And when you chew, it's obvious that the animals move around a lot (hopefully, vegans will forgive us for this carnivore approach).
On the plate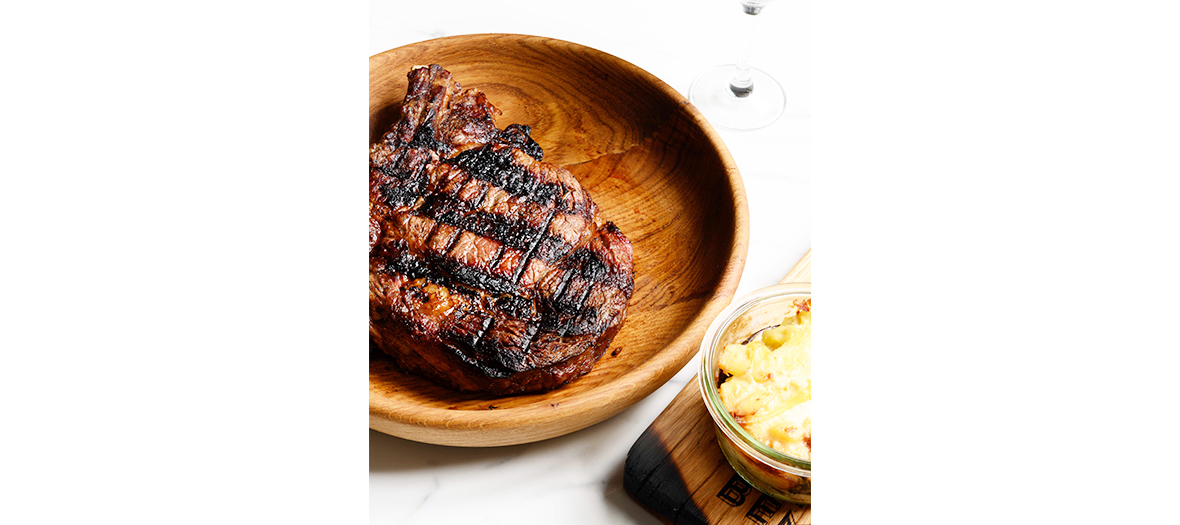 Credit Edouard Auffray
As a little tasty teaser, brioché and grilled garlic bread, devilishly regressive, flirts with a honourable rilletteof beef escorted with small pickles, all to be washed down with a nice glass of poiré (€4).
Then, the serious stuff takes place with the thick bavette d'Aloyau (€18), almost more melt-in-the mouth than the muscular rumsteak, not that "tender" but fragrant— to be dipped in a divine chimichurri sauce(€23). An in keeping with red meats, the efficient selection of wines offers in addition to classic vintages a few organic, biodynamic or natural references.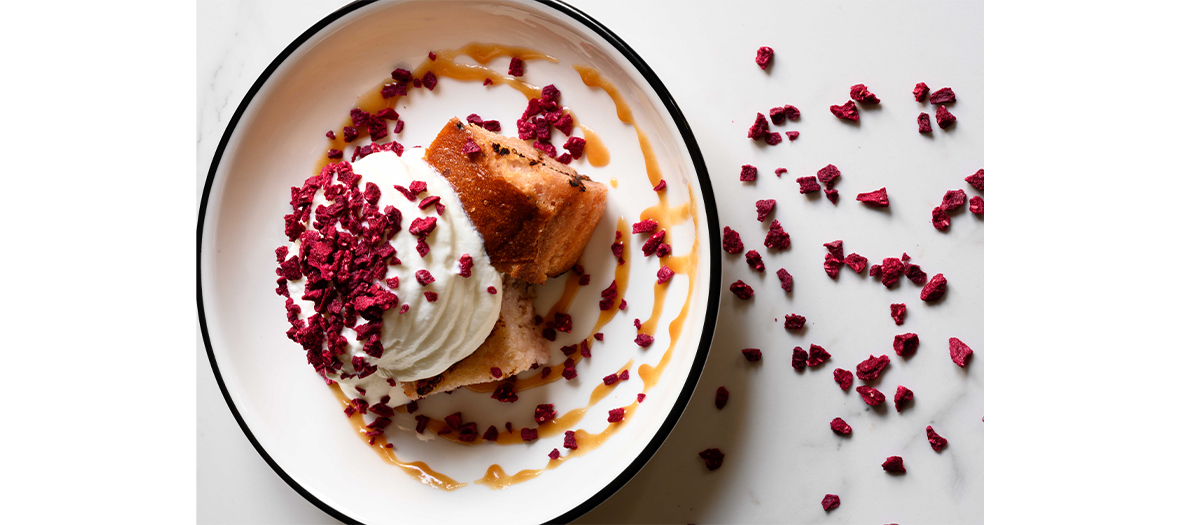 Credit Edouard Auffray
And for all those who enjoy the American style Surf'n'Turf, they will delighted by the rumsteak and grilled gambas (€28). And to end on a high note, the chocolate mousse shows up in an enormous salad bowl (€5) along with a pretty grilled brioche, farmer cheese and milk jam (7 €).
To be noted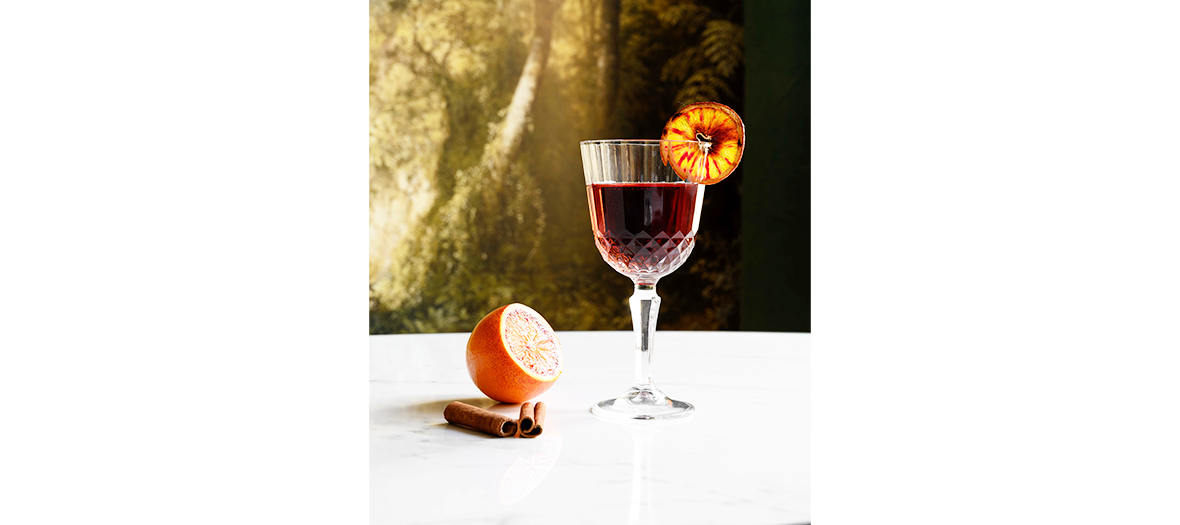 Credit Edouard Auffray
Below is hidden a cocktails bar known for its special concoctions, notably those with rum and braised, smoked or roasted fruit. And the starlet in the middle of all the room, Marguerite, the mechanical cow,is in charge of making one-night cowboys waltz. If rodeo  is not your speed, be aware that the back room can also be privatized for wine tastings, the other fad of the owner.
Do you speak Louchebem ?
Did you know that Parisian and Lyonnais butchers had created their own lingo in the 20th century? The idea of this forsaken "louchebem" slang: speaking together in front of clients without being understood, in order to keep the best cuts for themselves. In louchebem Lombem means "the good".
And as ultimate cute touch, in the rest rooms, a slate with the sales prices (in francs) of sirloin tips, leg of lamb and chops. When converted into euros, it's quite surprising! But it's the result of inflation, up, up and up…
Open Monday to Saturday.
Also discover the new hot Argentinian table in Montmartre and Beefbar, the most glam steakhouse in Paris.