© Hervé Goluza

It's the address that is confirming the consecration of Lisa Gachet and her team. The one who propelled manual work to the rank of trendy topic, with terrific DIY on her blog MakeMyLemonade.com, is finally opening the doors of her joyful kingdom where good humour is the master word. Here are three good reasons to rush over there.
A wild lifestyle selection
It's along the Canal Saint-Martin, on more than 380 m² set up with all the good taste of the moment, that Make My Lemonade has set down its suitcases: millennial pink walls, pine green, yellow lemon, terracotta cabins, vaulted ceiling, Art Déco luminaires, design armchairs—go for your Instagram.
On the shelves, the label's clothing (the last collection baptized Botanique Rhapsodie is tops) mingle with the heart throbs of Lisa, as well as collabs with friendly brands.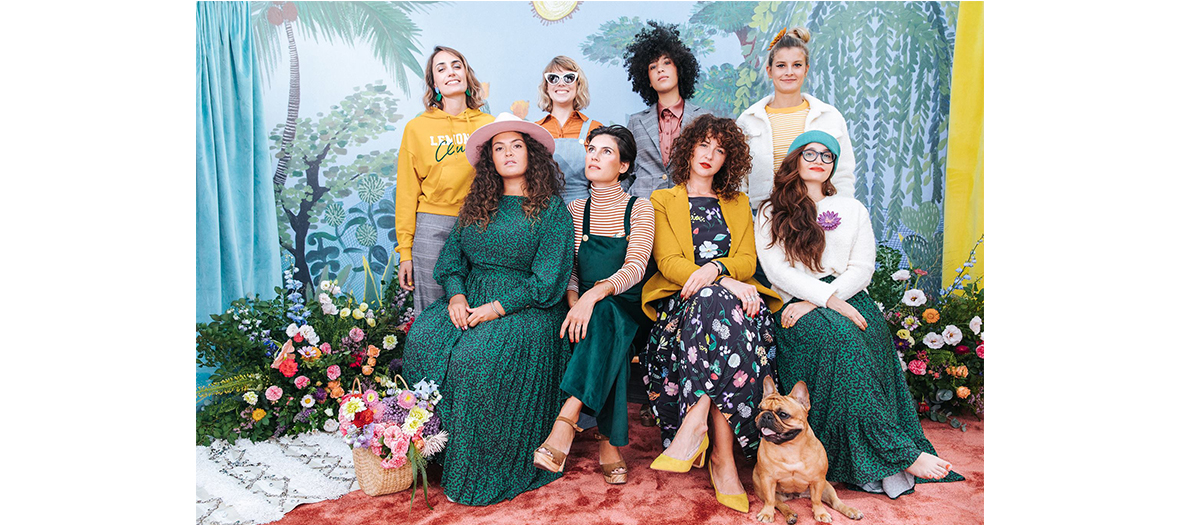 On our radar : the satiny mustard blouse in the Palace spirit (€85), the perfectly cut long flowered dress of 70s inspiration (€150), the coat with an oversized hood, already cult (€160). For decoration: Cactus pot « I will survive » by Aÿ Cactus (€27), herbariums matching the fabric of the collection by Herbarium (€65). Bonus : Prescription Lab cosmetics and flashy bouquets composed by Pampa (€33 ).
A super stylish veggie coffee-shop
Nestled in the back of the boutique, the Lemonade Café, a small cocoon of softness was put in the hands of Opoa. On the menu, veggie burger (€10), heart-shaped sweet potato waffles to dip in guacamole (€12), cookies and other comforting nibbles.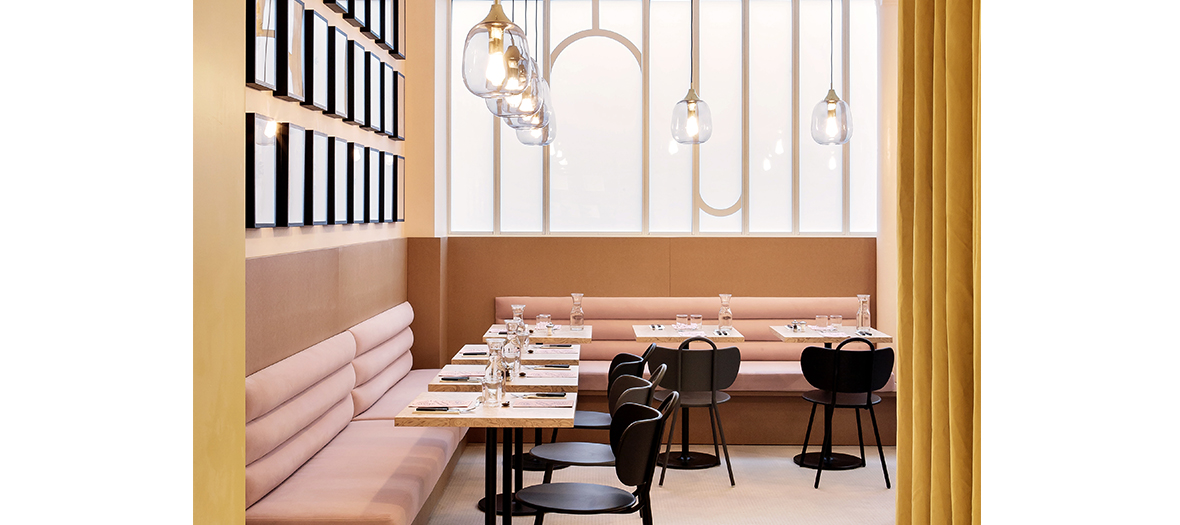 DIY workshops to boost your creativity
Couture, lettering, objets in concrete, nail art, paper art… the DIY workshops will take place every evening and on the weekend starting November, in a special room with  view on the canal, if you please.
Tops also, the sewing notions corner with a revolutionary app that calculates the exact amount of fabric needed for your home-made pleated skirt (€17.90 for the patron).
Open Tuesday to Sunday from 11am to 8pm.
Also check out Soi Paris and We Are Knitters, the knitting brand fashionistas are wild about.