Finding the man of your life: check.
Being proposed to: check.
Rehashing the proposal with your entire squad: check.
And now comes the primordial and ultimately exciting question of choosing the dress!
Since the romantic-bohemian wedding dress is no longer in the spotlight and that you really don't want to be wearing a fluffy meringue, which couturier saint will you appeal to? We are going to help you out...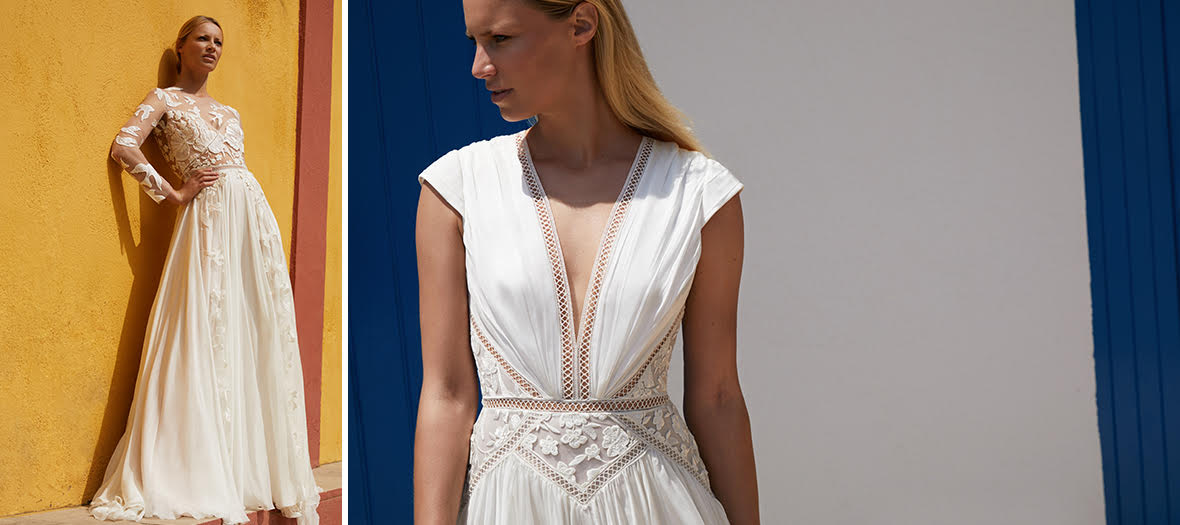 We have good news for those who dream of a really chic dress worthy of the ceremonies featuring Meghan Markle and Chiara Ferragni: we have found for you a wonderfully fresh and elegant number, that inside-track brides are whispering about. The Parisian designer Margaux Tardits is on deck to help out "brides to be", looking for the perfect and highly fashionable piece.
Having worked for Balenciaga, Lanvin and Oscar de la Renta, this lovely stylist has imagined a couture line worthy of Greek divinities in noble fabrics from the best French, Spanish and Italian suppliers. All 100 % Made in France, and adjusted in half-measure for a perfect fit.
Take your pick, ultra-contemporary and glamour creations, sometimes airy and draped (Bardenas),  minimalist sheath (La Jolla), with an elegant cleavage (Las Pozas) or sparrow applications and a tulle skirt (Giverny). It's quite something…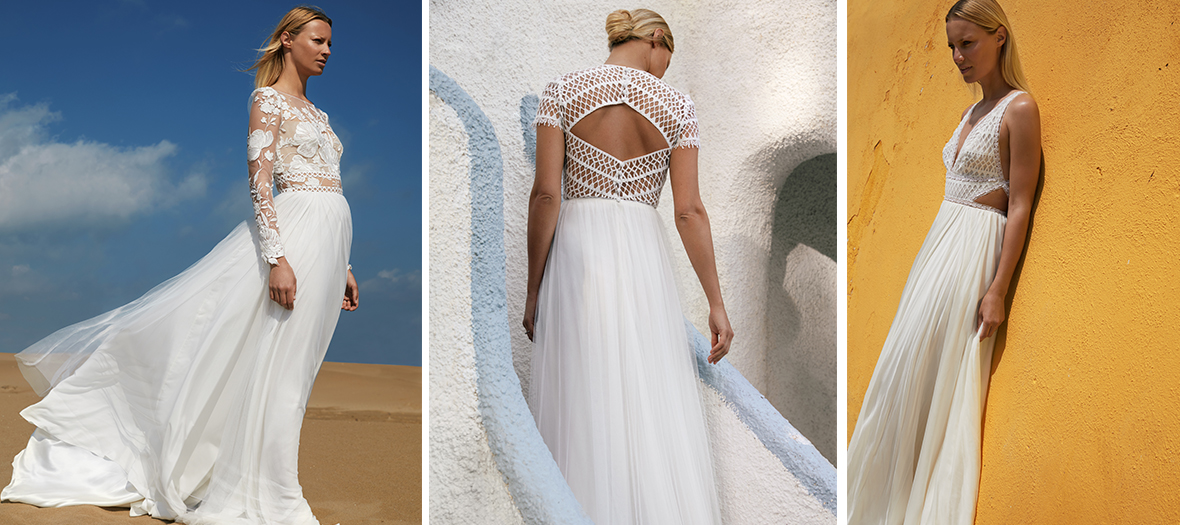 We like: making appointments for the fittings in the fabulous showroom of the 10th arrondissement with a point de Hongrie parquet floor, fireplace, mouldings and handsome Louis XVI armchairs. Accompanied by your mother and BFF, there will be magic in the air.
Dresses from the 2019 EDEN collection  from € 2,900  to €4 500 - Price upon request.
1st fitting by appointment, Tuesday to Saturday, at this address: www.margauxtardits.com/contact.