Fact : It's not quite cold enough to put on your winter boots , nor quite warm enough to ditch your frozen feet in heels . In short, mid-season is the fashion theater for the boot , which is reinvented in shapes, materials and colors adapted to all the moods of Parisiennes on a spree.
Paired with mid-high socks, jeans cut to the ankle or beautiful midi skirts, a tour of the prettiest models of the moment.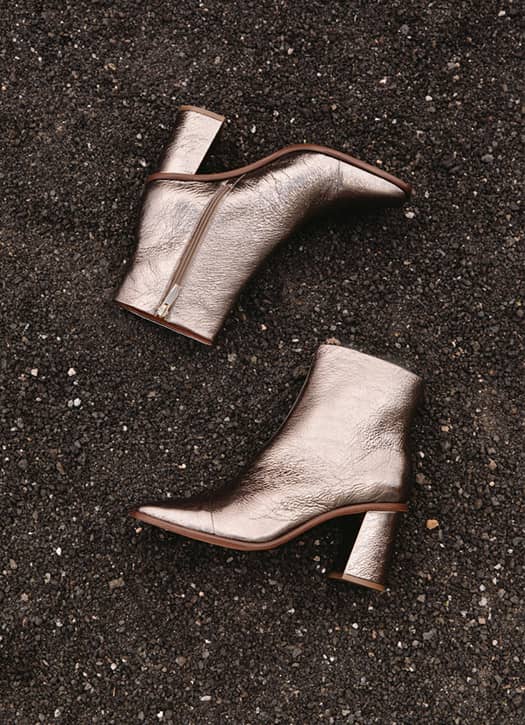 Barbie could have drawn them. The low heeled boots in bronze-colored crumpled patent leather will bring joy to a dressing room (cuckoo Marie Kondo ) and attract the light to go dancing.
Bobbies , 195 €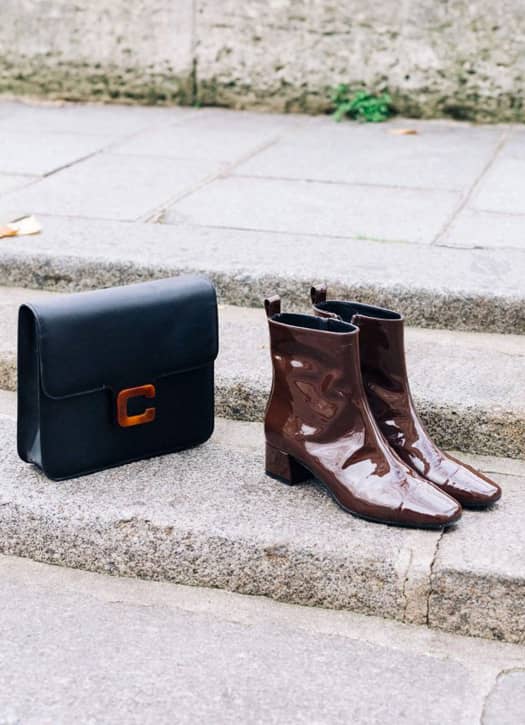 The face of the sixties, Carel shoes continue to wear the most fashionable and influential Parisians. Let yourself be indulged in their retro vibes with a pair of chocolate-colored patent ankle boots with a small heel and square toe.
Carel , € 425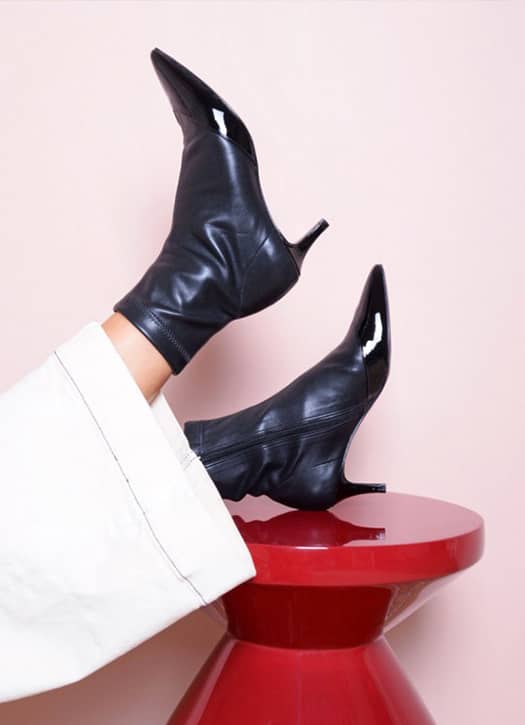 First affixed under slingback pumps open at the back, the " kitten heel " is available in autumn under pointed-toe boots with a resolutely 80's look. You can see them everywhere: the most desirable houses of the moment have taken hold of them like Nat & Nin , Jil Sander , Khaite or Jimmy Choo .
Nat & Nin , 215 €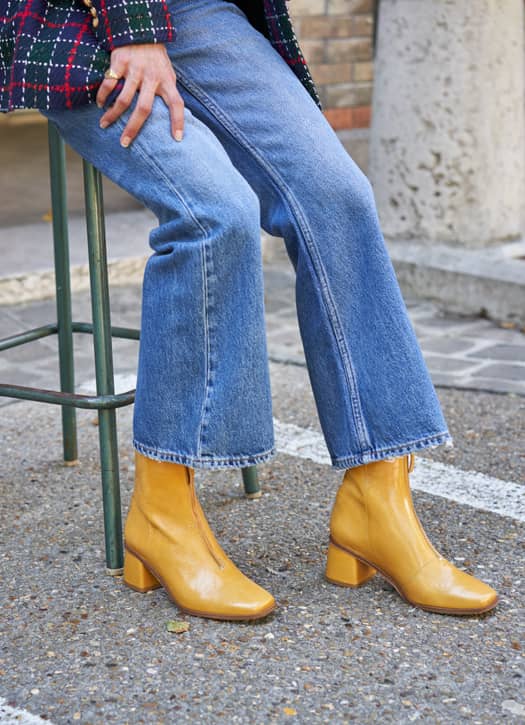 On the cobblestones, the ankle boot with heels. A model M. Mustache very Sorbonne May 68 , adorable with large checkered shorts and socks that are protruding from the shoe, as with ivory corduroy pants and a Prince of Wales jacket.
Mr. Mustache , 200 €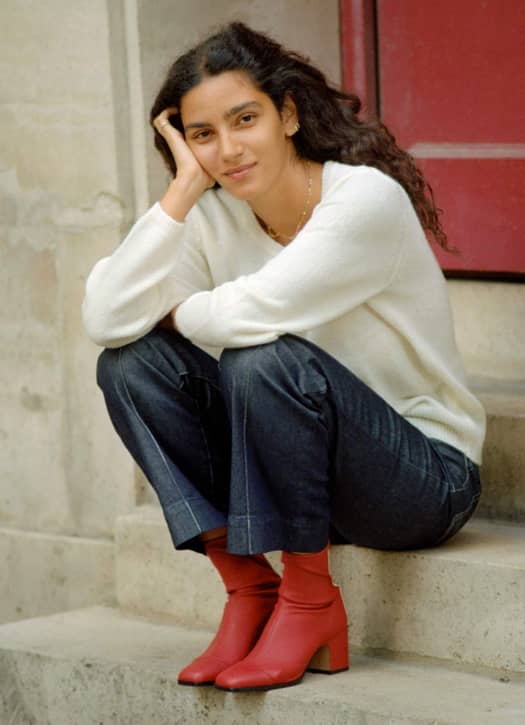 The Parisian label Nomasei continues to bet everything on amazing materials, handcrafted in Italy and ultra-comfortable fit to the test of the city marathon. Already cult, the Aria ankle boots slip on like socks with stretch leather and a fleece sole. Joy.
Nomasei , 415 €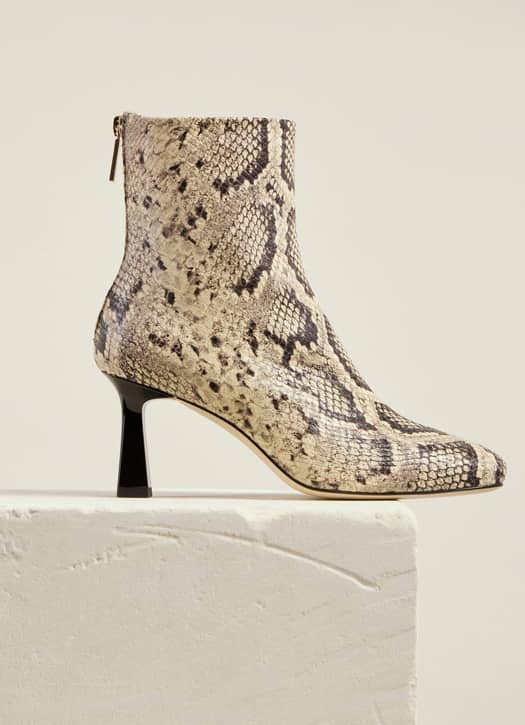 The animal print is one of the strongest this season. We stick python on his feet, with high heels to lengthen the leg, which will highlight leather pants and a long blazer to go to party. These are signed Dear Frances, the label everyone is talking about trusted by Margot Robbie , the sisters Hadid and Jenner or the cool Zoe Kravitz .
Dear Frances , 495 €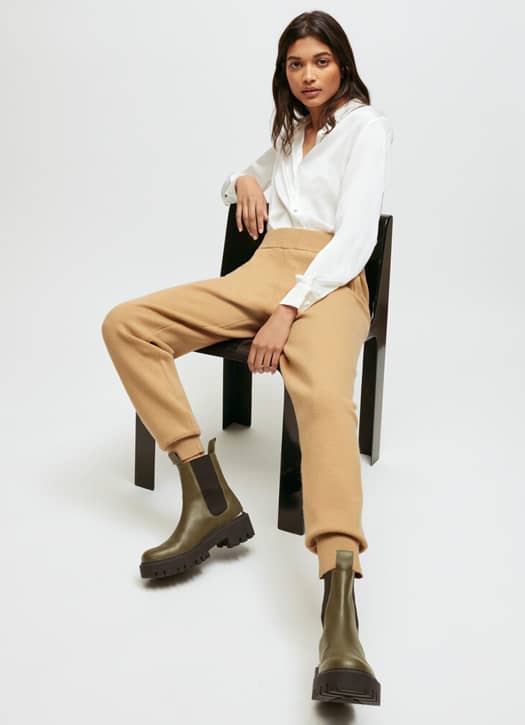 Inspired by the military wardrobe, combat boots remain a must-have this year, to be automatically drawn in case of bad weather with a dress or slightly flared pants ... just to avoid the " big foot " side if worn with a slim. Maje comes in khaki with Chelsea elastic and lug sole. Cool !
Maje , 350 €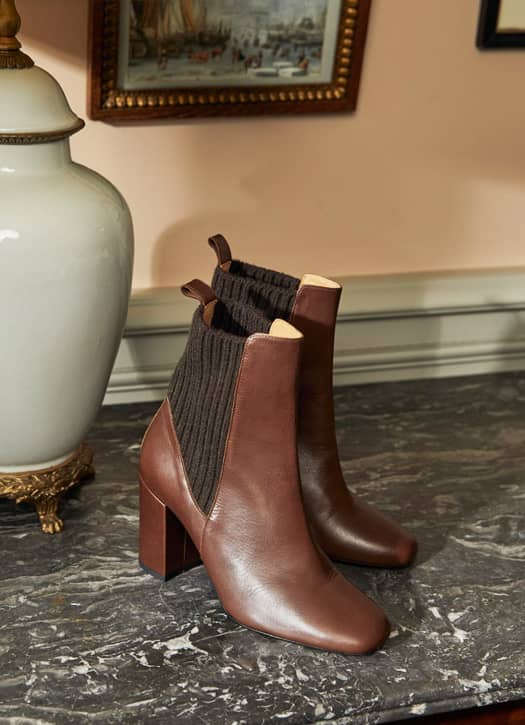 Brown and heeled with a pretty mesh detail, this Petite Mendigote pair is one that saves when inspiration runs out in front of your wardrobe . We catch them, then put on everything that comes to hand: pleated skirt, coated jeans, leather shorts. Magic.
Little Mendigote , 230 €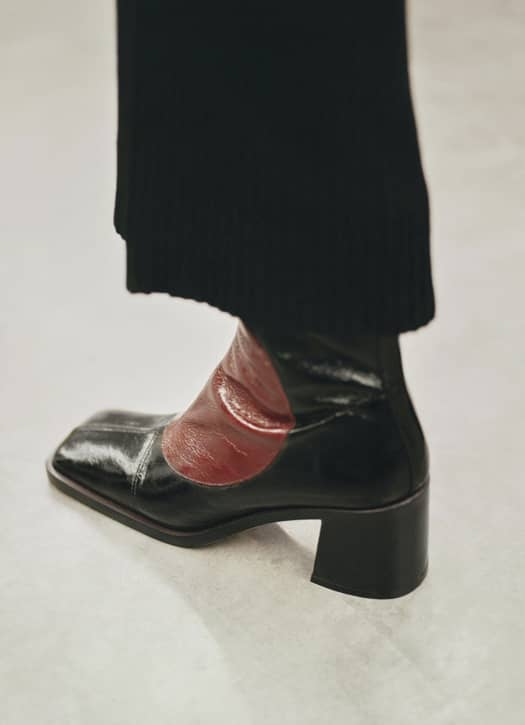 The famous black ankle boot with heels , a great classic to have absolutely to lengthen the leg and thus sublimate any look: rock with a shirt dress and a perfecto, romantic with a fluid blouse or sexy with a pencil skirt in tobacco leather.
Miista , 355 €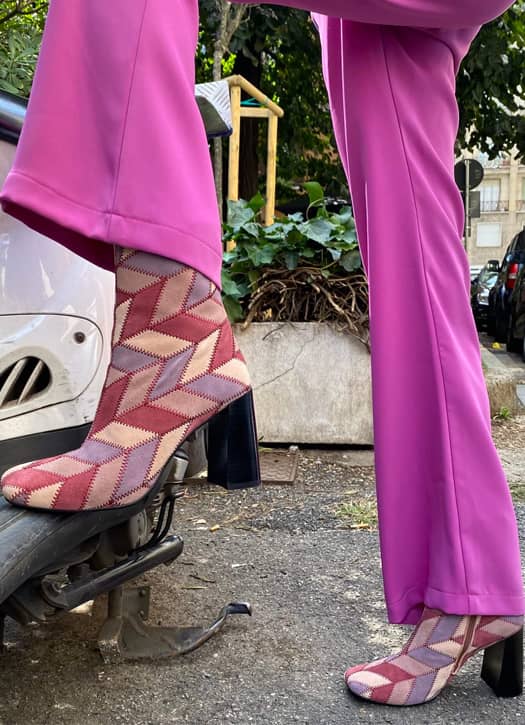 Between the suede patchwork and the square toe, the Jeffrey Campbell ankle boot is an entrance ticket to a Janis Joplin concert at Woodstock. It's impossible not to succumb to its seventies vibes, to be fully embraced with American-style boot cut jeans or downright legs of eph '.
Jeffrey Campbell, 250 €
Also discover the most beautiful shoes of the moment and the new brands that everyone is talking about .