They say that fashion is a reflection of our society. With all due respect to the perennial viandards, it is clear that the " vegan " phenomenon is spreading almost everywhere. And some style labels have understood this well.
While we do not always know whether it is a question of offering ourselves a clear conscience or starting a real transition, we applaud the renewed creativity that this phenomenon has triggered. Focus on 7 stylish collections that make people talk in the small world of couture.
Alexandra K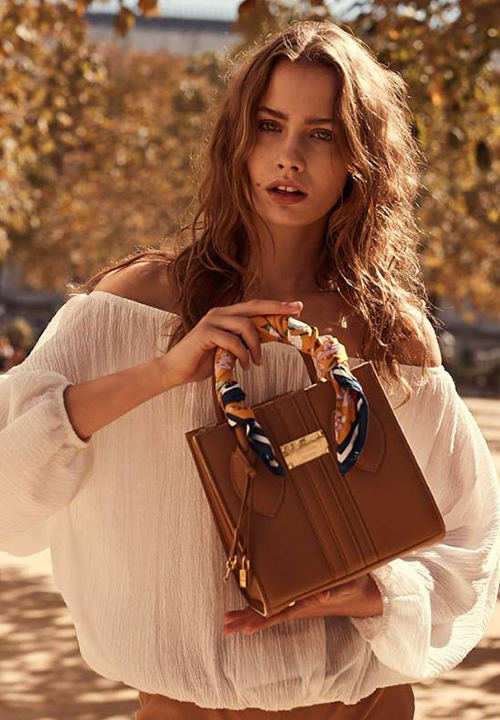 The collection: a line of modern and graphic handbags as we like, wallets and even a perfecto , in short, the Polish designer Aleksandra Kościkiewicz is inspired by the great leather goods houses like Hermès or Dior to make the eco-friendly it bags of tomorrow. .
Its vegan guarantee: all the pieces are made from cruelty-free and recyclable materials such as Freedom-Leather (made of 100% silicone, without harmful substances or petroleum), or apple or pineapple leathers . British PETA has just awarded it the prize for " Best vegan bags ", and PETA France the " Best vegan leather jacket ".
Bags from € 249.
Yatay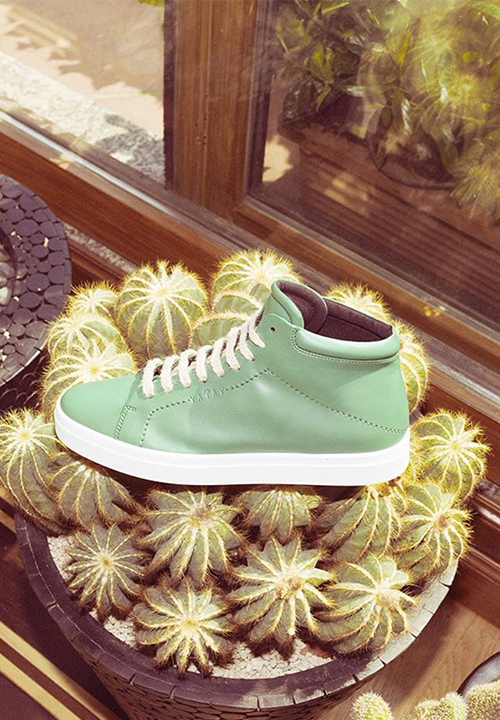 The collection: they were all the rage at Pitti Uomo , and the most cutting-edge concept stores are already snatching them up. Normal, Yatay's vegan leather sneakers benefit from the erotic potential of its Milanese designer Umberto de Marco , as green as it is fitted in his beautiful double-breasted suit. The new Veja ?

The vegan guarantee: made in Italy, the sneakers are made of recycled fabric and organic resins, the lining without any solvent, the reinforcements and tips in organic cotton, the sole from organic polyurethane, and the laces in hemp.
From 240 €.
Cabaïa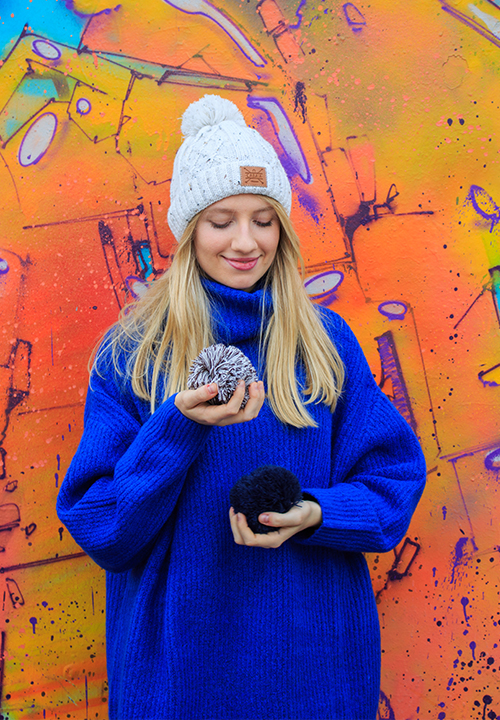 The collection: Cabaïa made the buzz this winter with its inseparable socks whose profits were donated to the SPA . To keep us warm, the French brand distributes its big hats (sold with 3 interchangeable pompoms), headbands and fluffy pop socks .
Its vegan guarantee: as 99% of products are Vegan certified, Cabaïa has just obtained the EVE Vegan label and is investing in animal protection . In addition, from factories to sale, the entire production chain is thought out in a responsible and ecological way.
From 9 €.
Diffusion Accessory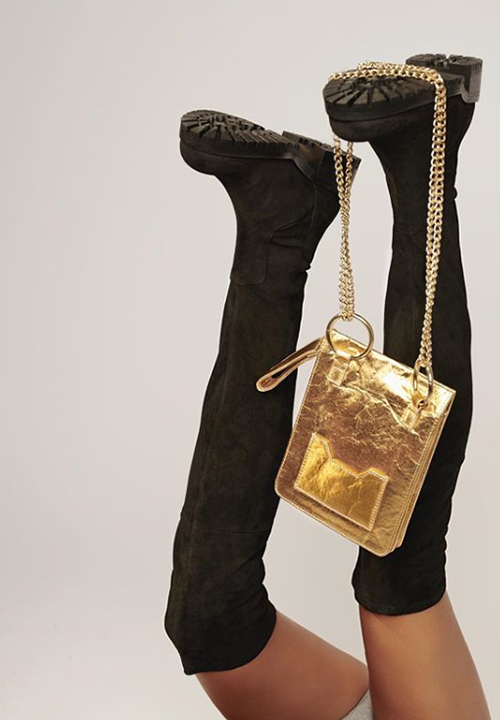 The collection: for the summer of 2019, the stylist duo imagined in their workshop certain models of bags and shoes that are 100% vegan and above all ultra desirable. Available from February, we literally fell in love with a pair of goofy sneakers, gold or silver bags, furiously 60's boots and the famous Ripol ballerinas , stars of the eighties and revisited in a cruelty free version .

His vegan guarantee: exit the leather. The vegan pieces were made from Piñatex (this sublime revolutionary material created from pineapple leaves) and coated canvas . A first line, a bit Japanese and eco-responsible, absolutely successful, the first step in a possible transition for the brand.
From xx €. Collection soon available in store.
Accessory Diffusion , 6 rue du Recherches-Midi, 75006 Paris.
Votch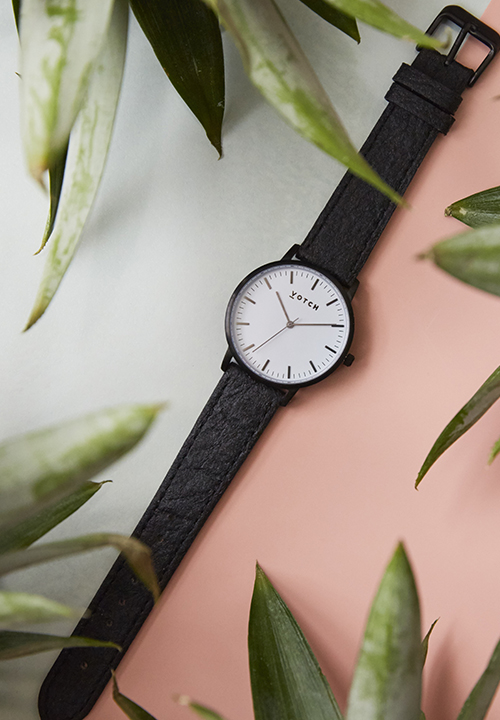 The collection: a brit 'brand of classic but effective watches , founded by an animal dingo. Made in China , yes, but the choice is assumed and the plant near Hong Kong was carefully chosen based on respect for employees and working conditions.
His vegan deposit: all watch bands are designed in leather, stainless steel mesh or Piñatex, which earned Votch to get the price PETA vegan fashion 2018 "Best vegan shows." As a bonus, Votch donates 10% of its profits to various animal protection associations around the world.
From 135 €.
Napapijri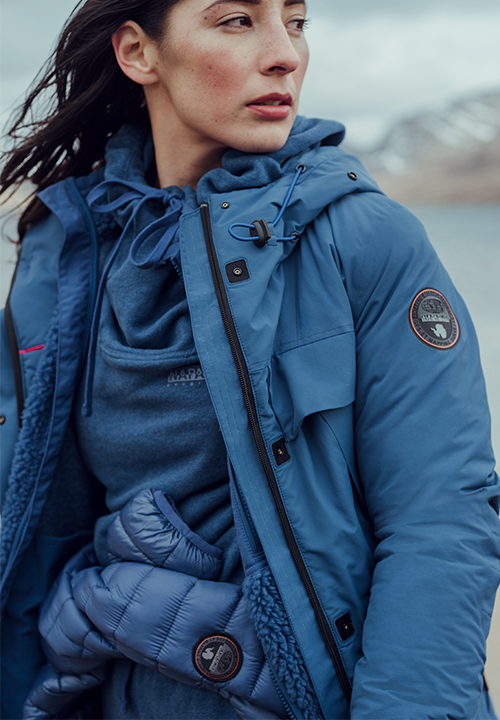 The collection: after years of developing technologies, that's it, the Italian brand has said goodbye to animal particles. Witness its iconic Superlight Skidoo parka

Its vegan guarantee: Napapijri uses innovative and vegan eco-fur made from Kanecaron fiber, an insulating material that retains heat and redistributes it, ideally replacing down. The brand also won the PETA award for the Best Cruelty Free Parka 2018 last December.
Parka Superlight Skidoo, 699 €.
Parisian and then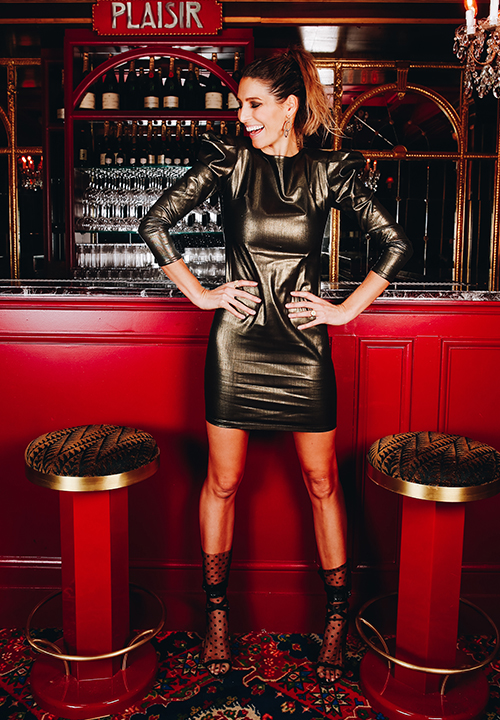 The collection: the it girl Laury Thilleman imagined for Parisienne and then a line of ready-to-wear and accessories made in France and eco-responsible . Eighties inspired dresses, plush velvet tops, hoodie, sailor top, plaid jumpsuit and sexy little skirts.
Its vegan guarantee: the skin-like skirts are made of vegetable leather , and the rest of the collection has been made from natural or recycled materials . Top: for each order placed, a portion of the proceeds will be used to replant a tree with Reforest 'Action .
From 19 €
Also discover the new vegan material that is revolutionizing fashion and the 5 vegan labels that make Parisians vibrate .