Barrier gestures are not for the neighbor! Protective masks , hydroalcoholic gel , and why not even small gloves to avoid touching the subway and bus bar, a veritable nest of microbes… We have to put our anti-covid survival kit somewhere.
It's time to invest in a small pocket to take everywhere with you to slip in everything you need for the well-protected Parisienne. With flowers and embroidery, in leather or fabric or branded version, a tour of the coolest models spotted on the canvas.
Tartan mania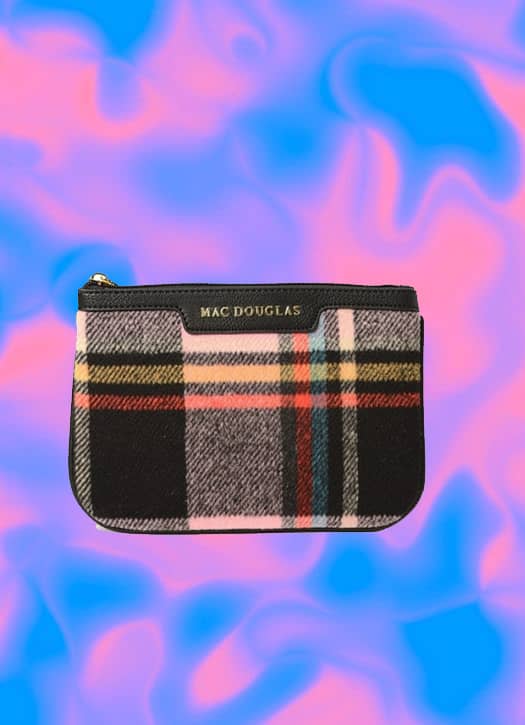 We never really let go of our love for tartan. Mac Douglas imposes some on its lovely mohair pouches of ideal size.
Jaipur Fantasia, pink mohair pattern pouch, Mac Douglas, € 55
Hand embroidered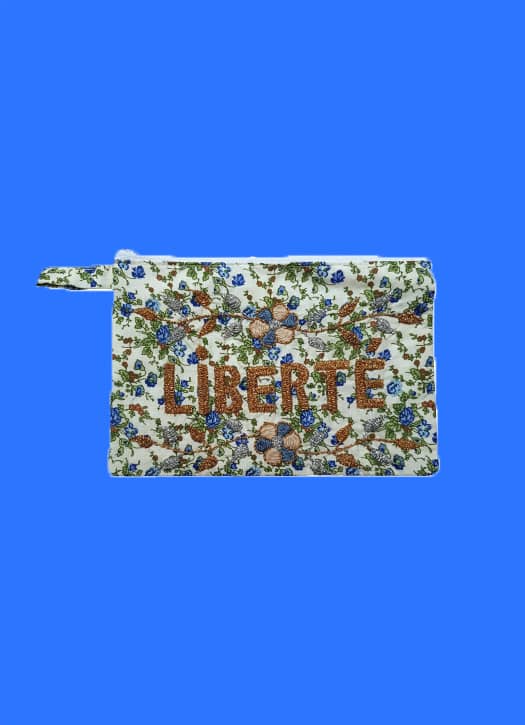 CSAO has all its wonders embroidered by hand by women in Senegal. We obviously choose the " Freedom " cover, as a nod to (de) confinement.
Hand-embroidered pouch , CSAO , € 42
Scratched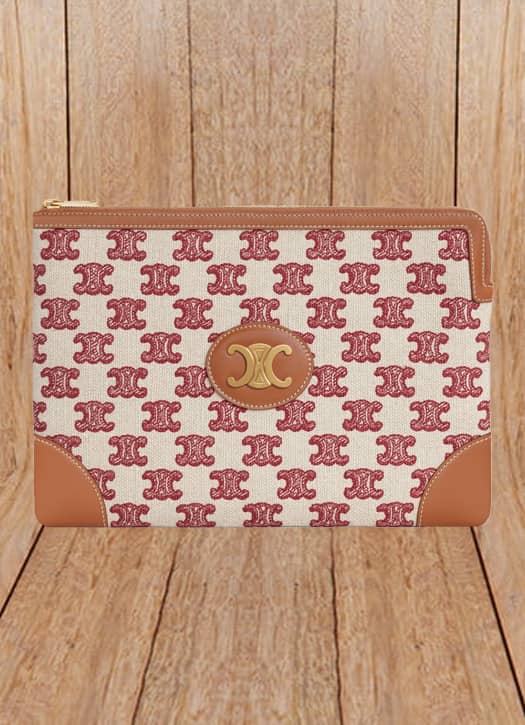 We allow ourselves a little cracking among the first prices of Celine with this pretty bi-material and embroidered pouch that will remain chic for life.
Small Triomphe embroidery pouch, Celine , € 550
In vegetable leather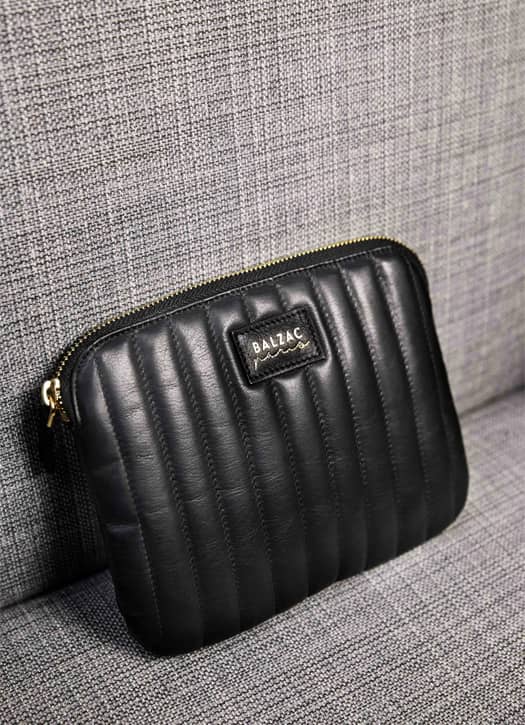 Balzac Paris offers its signature quilted bag in a vegetable-tanned leather pouch version, which drastically limits the use of chemicals. Leather, yes, but green!
Large César pouch, Balzac Paris , € 120
Embroidered ribbed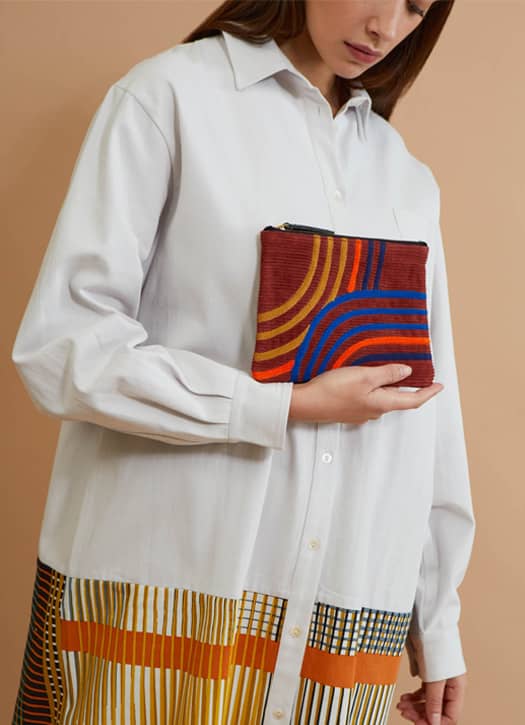 A successful combination of colors for MaPoésie , which creates the perfect small corduroy pouch with contrasting embroidery, to take everywhere.
Small embroidered corduroy pouch, Ma Poésie , € 39
Envelope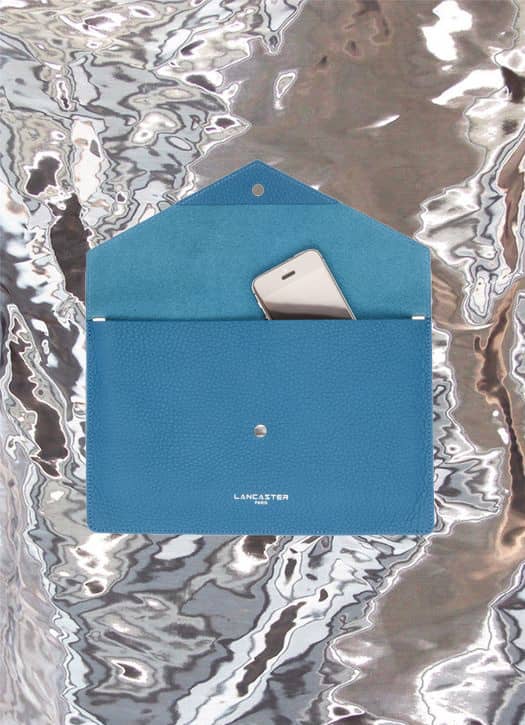 Wrap your survival kit in beautiful lagoon blue leather to escape to Italy by thought. Lancaster loves to make us travel.
Pouch in bull calf, Lancaster , € 125
Dark velvet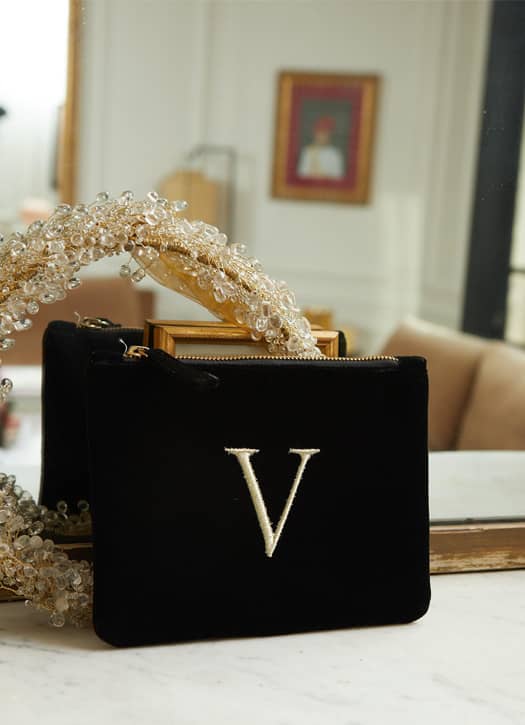 If Morticia Addams were to pass by, she would directly steal this Petite Mendigote black velvet pouch embroidered with your initial. Here V, like Vampire?
Lila velvet pouch, Petite Mendigote , € 20
Frilly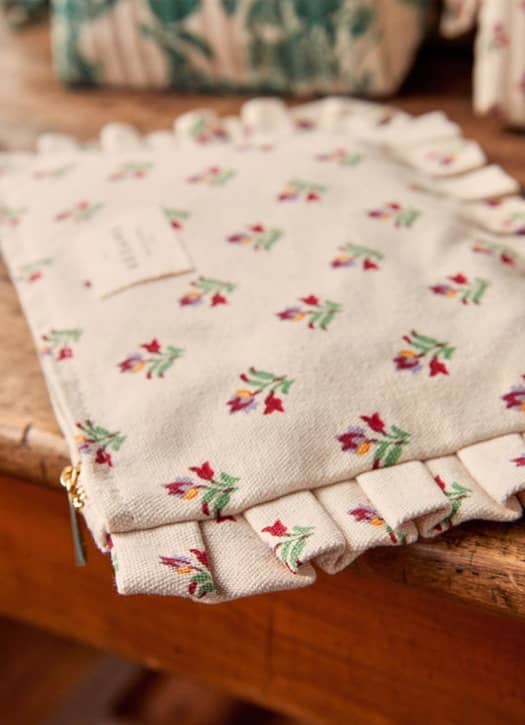 It is very pretty, this little Sézane clutch with frills and tulip patterns. A real cuteness as practical as it is decorative.
Frilly pouch, Sézane , € 15
Girls squad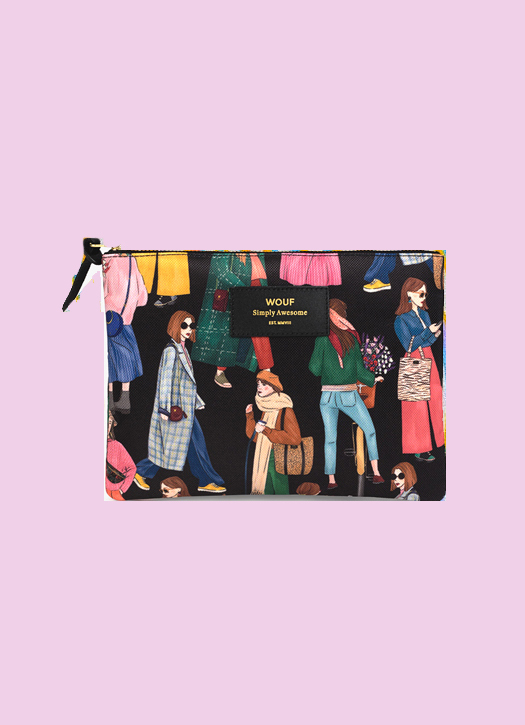 It's not easy to choose between all the wonders of Wouf prints. These stylish young women inevitably remind us of the hot Parisiennes of our national Angéline Melin.
Girls, Wouf print clutch , € 25
African style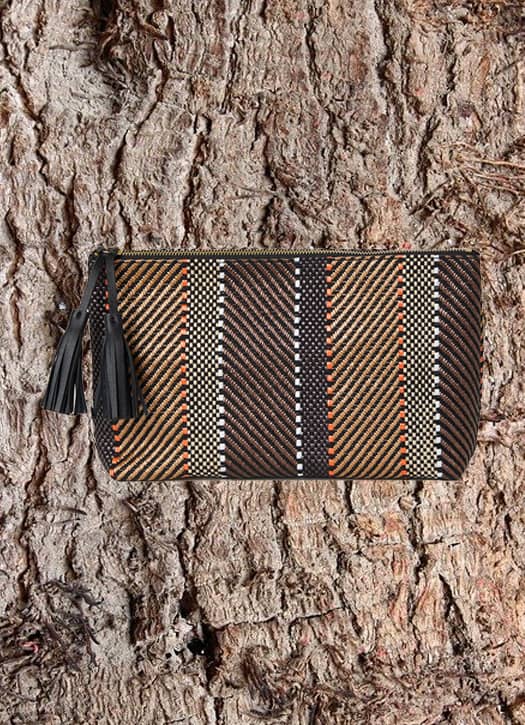 Brought back from Dakar, this woven fabric pouch? Look instead towards Sweden! H&M is inspired by African craftsmanship on a resolutely stylish pouch.
Toiletry bag with pompoms, H&M , € 19.99
Also discover the most stylish protective masks , 10 designer obsessions for less than 200 € and beautiful woven bags to make you feel like you're in summer .