Chiara Ferragni, Sveva Alviti (who divinely incarnated singer Dalida at the cinema), Diletta Bonaiuti… We know a few who would easily nab the fashion tips of these new Italian icons.
Ok, you might say it's easy when you have the means to dress at Gucci, Prada and Fendi… Yet there is a small price tag label, still unknown in our parts of the world, that might very well overshadow its competitors such as Zara and & Other Stories.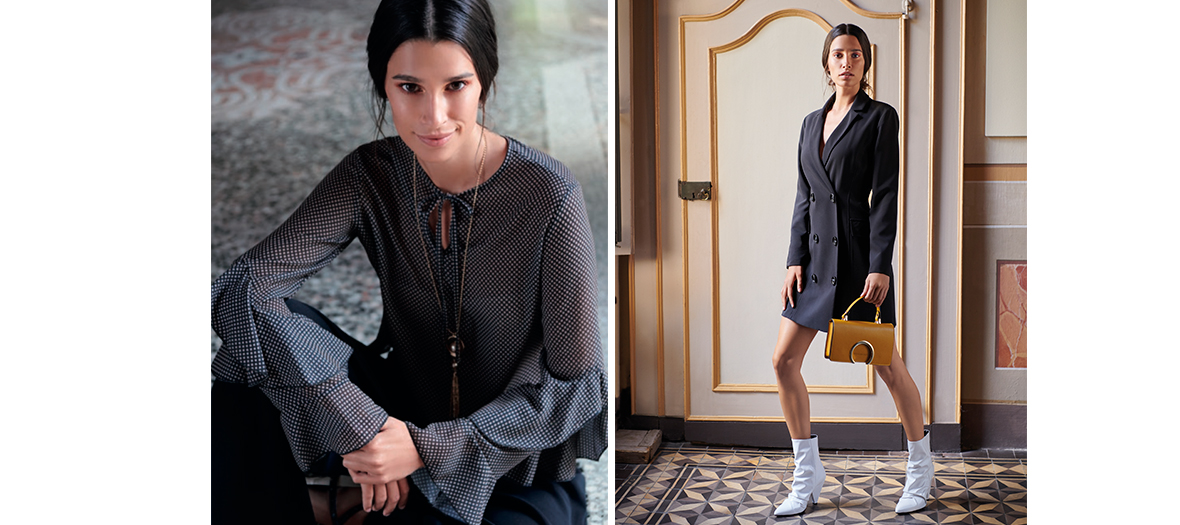 And with reason ! Rinascimento (which means renaissance) is already well implanted in the fashion arteries of Italy. In France, it exists via a showroom of the Sentier, reserved for wholesalers, and sold back in real life to many resellers. While the label will soon open its first boutique on our territory in Tarbes, it's much more the e-shop that makes us dream for the moment.
In the closets of Italian gals
Your fashion radar is going to really ring with all these nuggets to grab as soon as possible: a pink comfy jacket with oversize sleeves (€139), an asymmetrical jumpsuit for the evening (€165), a transparent black blouse with furiously sexy cutouts (€99), a very Monica Bellucci pencil skirt (€89), well-cut tartan pants (€125) or thigh-high boots in the style of Isabel Marant (€305). Mamma mia, we feel the wishlist is already getting longer, nos?
We like: all the pieces are imagined and manufactured in Italy, to the tune of 8 collections and 10,000 new models per year. Not very slow fashion compatible, but efficient, we must admit.
All the info on fr.rinascimento.com.
Also discover how to wear your skirts this winter and the star coats of the season.