We are starting to get used to it: the heat wave is back. But if you put your pants back in the closet, you will still have to find a decent outfit to go to work without suffocating or looking like a tourist at the beach. This is where the shorts come in. Bingo: this year, it is being revisited particularly in resolutely chic urban versions to let the leg breathe while remaining dignified at the next professional meeting.
We are inspired by the parades of Chloé , Alberta Ferretti , Chanel or even Fendi to afford a look of business woman with these ten very chic shorts and Bermuda shorts to wear everywhere in town. Psst: on weekends, swap moccasins / derbies / pumps for a pair of sneakers, wedges , flat sandals or Birk 'for a very comfortable version.
Sartorial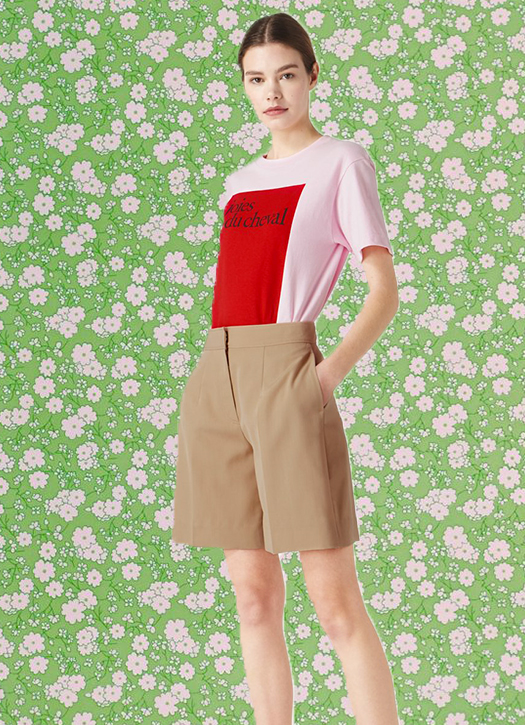 If there was just one designer to make the perfect sartorial shorts inspired by male tailors, it would obviously be Victoria Beckham . Impeccable fall, elegant beige and ideal length: flawless.
Short tailleur, Victoria Beckham, 325 €
Pastel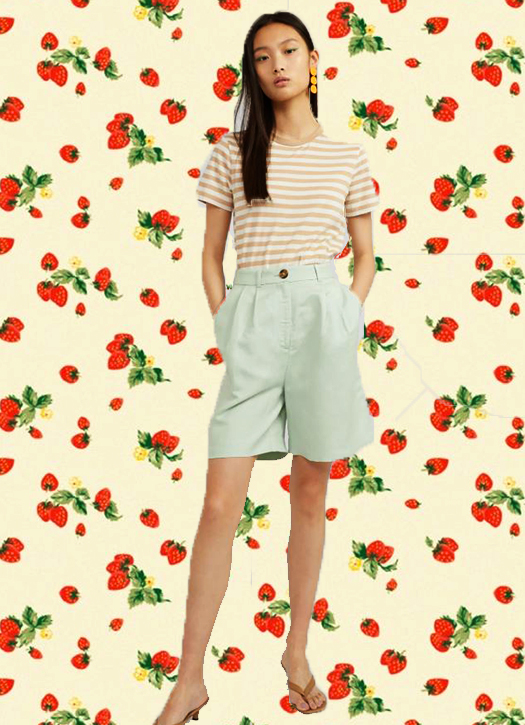 The other way to make the transition from a winter suit to the summer version? Choose tailored shorts in a soft pastel shade like Edited's .
Joanie shorts, Edited , € 49.90
Boxer style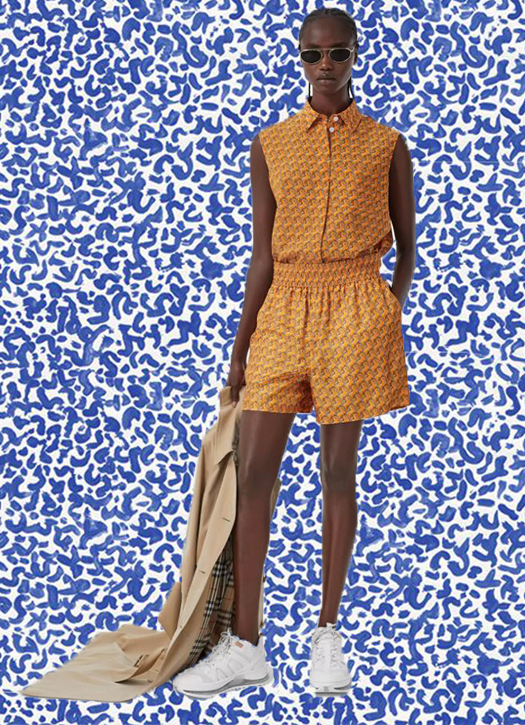 Burberry is inspired by satin boxer shorts with elasticated waist to make a highly couture version in silk and with a… unicorn print!
Unicorn print silk twill shorts, Burberry , € 490
Checkered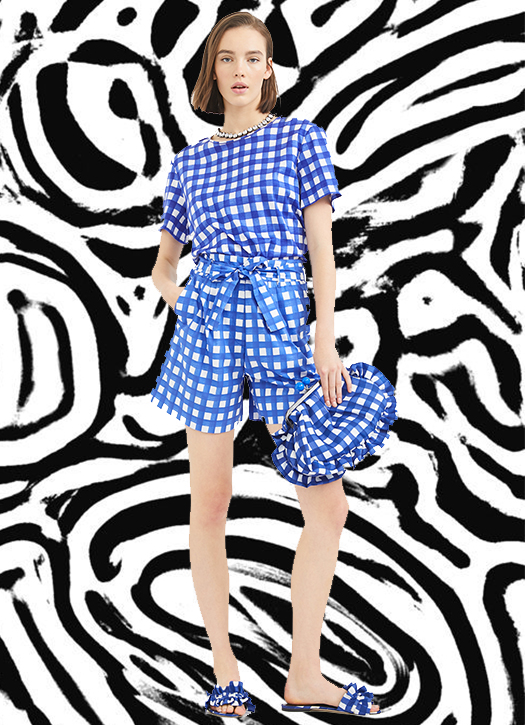 The blue lines on and printed seem to have been drawn with a brush on this beautiful cotton poplin signed Weekend Max Mara . A sublime pattern also available in shoes, bag and pants.
Printed cotton poplin shorts, Weekend Max Mara , € 175
Solar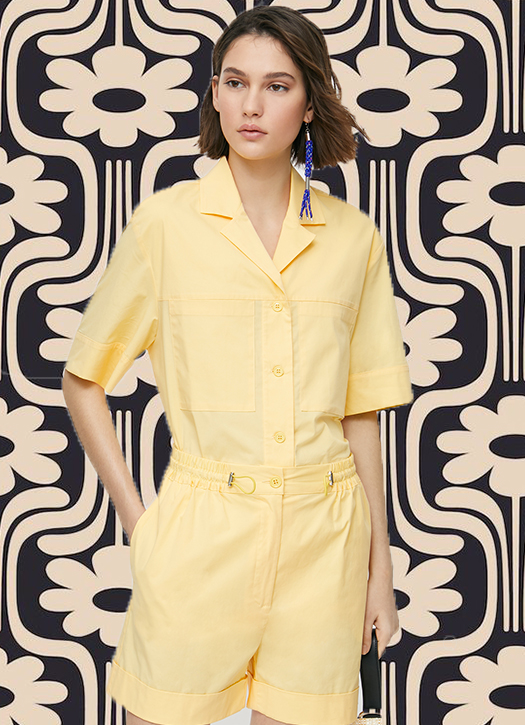 Whether or not you wear it with its matching shirt, these lightweight Max & Co sun-colored shorts are sure to keep you warm. And yet, its rendering is as dressed as a pantsuit.
Poplin shorts with drawstring, Max & Co , € 159
Arty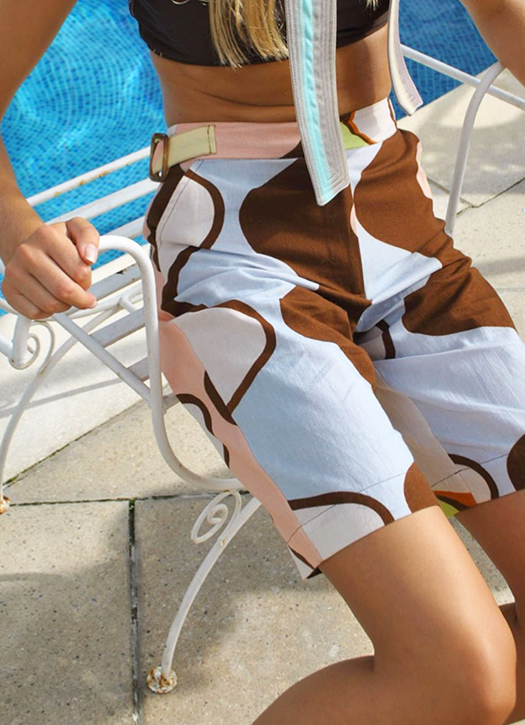 House of Sunny has made the graphic pattern its trademark for the summer. Or how to make a typically masculine Bermuda shorts fashionable.
Marina linen shorts, House of Sunny, € 84.95 on www.shop.tits-store.com
Provencal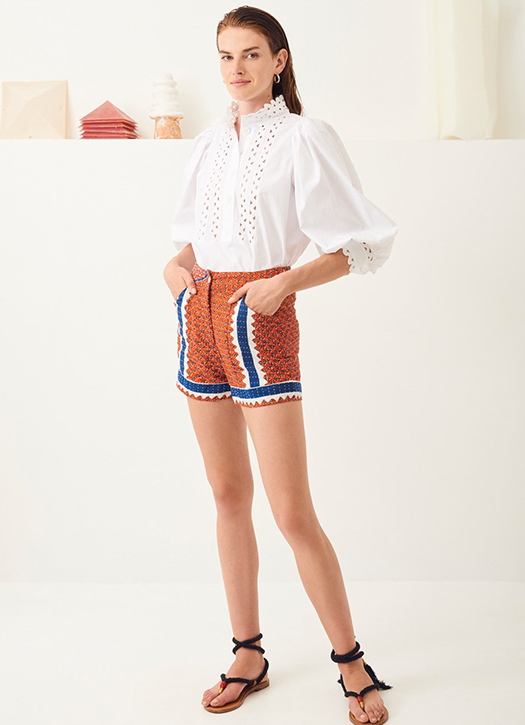 Head to the land of cicadas and pastis with these quilted Antik Batik shorts that evoke typical Provençal prints.
Quilted cotton shorts, Antik Batik , € 115
Spotted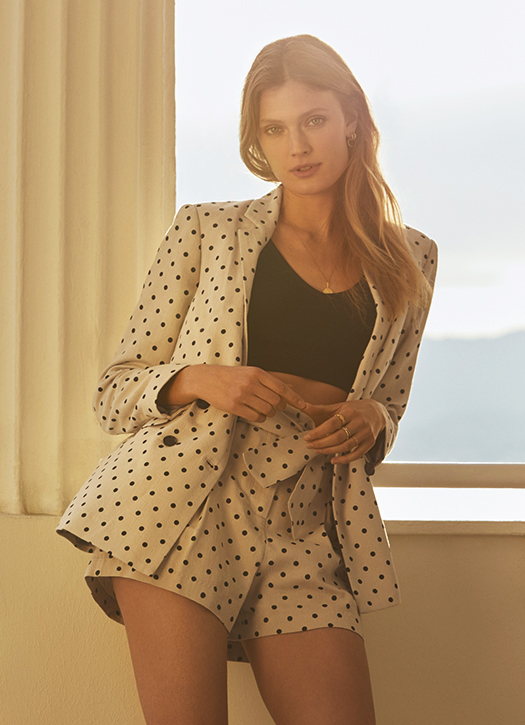 We like to wear these pretty cream Etam polka dot shorts with the jacket that goes with it for a visibly worked look that is out of the ordinary.
Polka dot belted shorts, Etam , € 34.99
Parachutist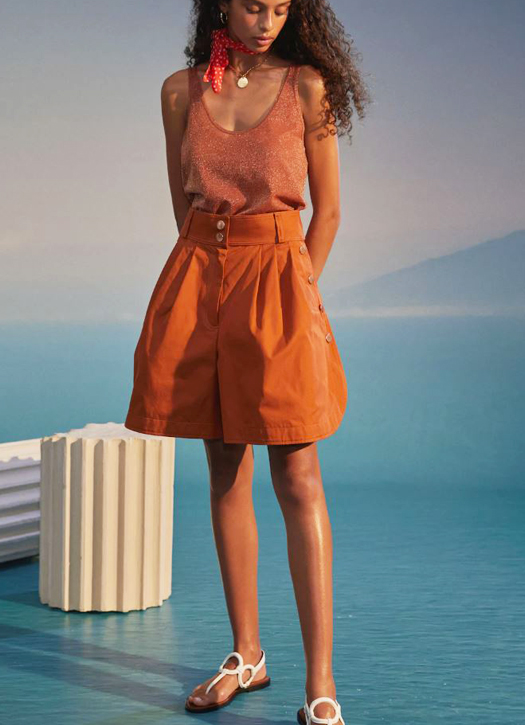 See by Chloé revisits men's parachute shorts in exaggerated proportions and a fitting orange for a highly couture look.
Cotton parachute shorts, See by Chloé , € 280
Denim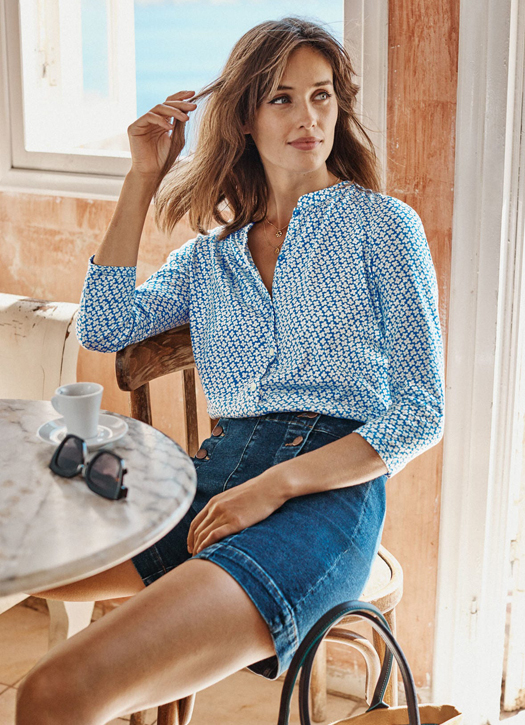 Good length, no grunge fraying, and with cropped trouser-style buttons, these Boden denim shorts accomplish the feat of being able to easily slip into the office without looking like a grunge icon.
Denim shorts, Boden , € 65 on sale at € 39
Also discover the most beautiful combinations of summer and stylish outfits to go to work .