Looking 5 years younger by just snapping your fingers, such is the promise of this face fitness technique, a facial gym with bluffing results that is a big hit in the USA and in Russia. Would you like to try? Marie Lakspere, creator of the ÖKO Face Fitness method organises masterclasses in Paris to learn how to easily add more muscle to the face.
The face is just like buttocks
It can acquire more muscle! Are we talking face squats? Actually, almost. To stay firm and smooth, the face needs to be stimulated and for that, no scalpel, no cream, nor accessory, Öko Face Fitness can be done alone in front of your mirror.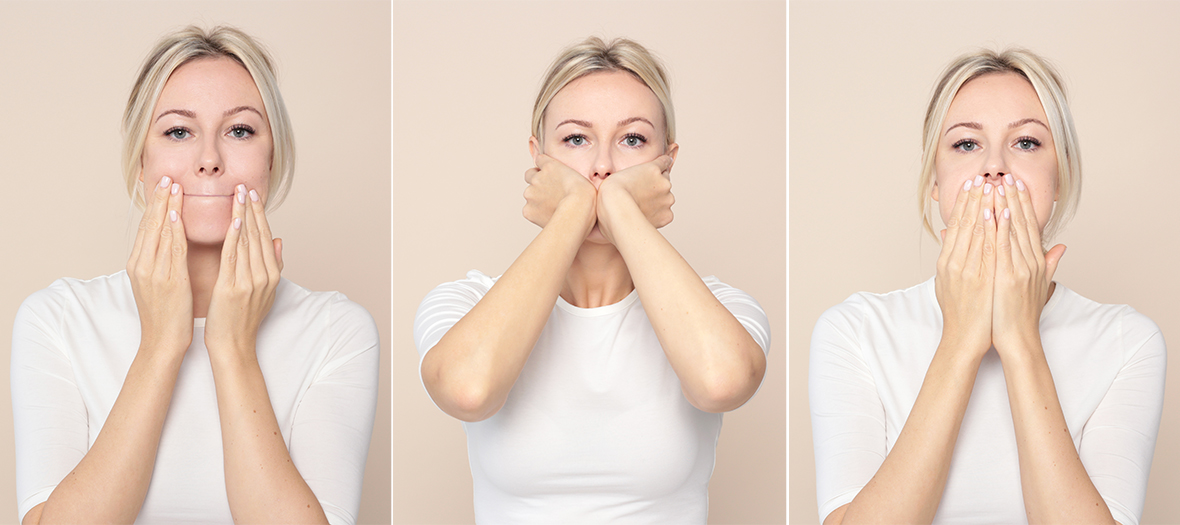 Massages, dabbing, pressing, pinching, movements of the tongue and the jaw, Marie Lakspere has created a complete and very precise routine that makes face muscles workout and boosts the circulation of the lymph, responsible for water retention (hey there, pouches under the eyes).
By adopting the good gestures, face lines start relaxing, wrinkles fade, eyelids are lifted, the oval is redesigned, bags under the eyes disappear, lips are repulped, the complexion is more glowing… If you give it 15 minutes per day, assiduity is capital, the entire face and neck are as lifted.
A tea time to learn the method
One Sunday per month, Marie Lakspere animates a small committee masterclass at l'Hôtel Fauchon. Purpose of the training? To learn these famous anti-age movements, but also postures and mimics, because our expressions can leave traces on the face (stop grimacing).
And to make the experience even more pleasurable, the 4 hour coaching session takes place around a really great tea time. Finger food, champagne and small treats signed Fauchon — a real incentive!
Next date? Sunday the 30th of June from 3pm to 7pm. Quickly reserve on line and take advantage of a -20% discount (€199 instead of €250)!
Masterclass Face Fitness ÖKO at Fauchon L'Hôtel Paris, €250. Reservations at 06 59 78 24 94 and by mail at info@okofacefitness.fr.
More info on www.okofacefitness.fr
Also discover the solution to be fit and in a good mood.