It's the big event! More than 150 after the creation of the mythical house for Parisian gourmets, Fauchon, the famous food label is inaugurating its first hotel, right on Place de la Madeleine. A restaurant, a spa and rooms dvidided all over a Parisian building, thus replacing the former Baccarat boutique … Would you like to visit ?
What do we thin?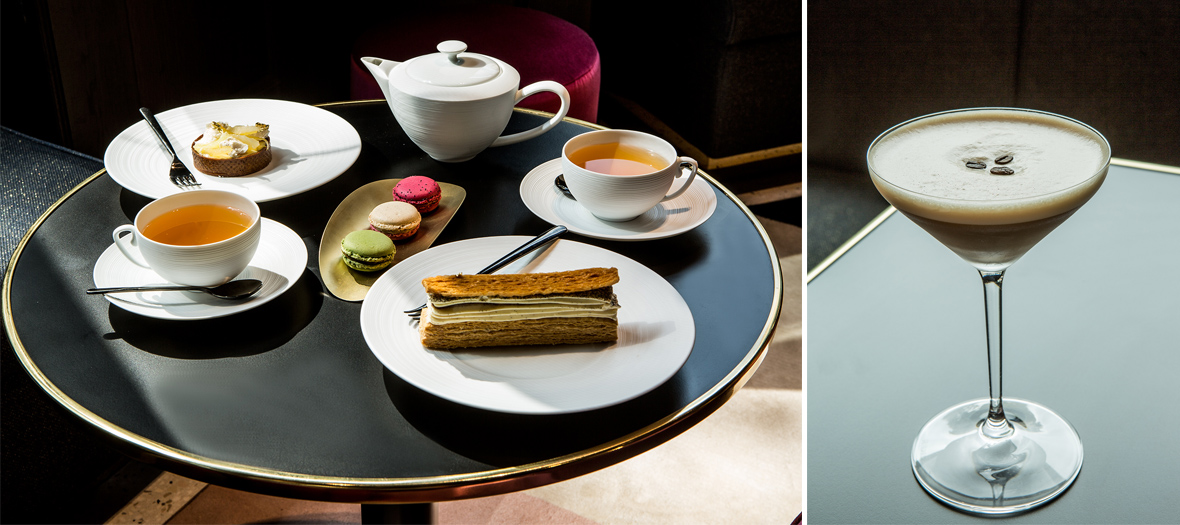 Fauchon is launching a hotel? We were all a little sceptical… Surprise, a success owed to  Richard Martinet. Starting with the stunning tea garden, a small salon dedicated to the French style under a skylight, through which one arrives. Parisian flagstones on the ground, artists' installations: we dream of nestling there. While the breakfast, featuring a wide array of viennoiseries and delight, remains reserved, Parisians can come for an afternoon tea, a business meeting or a cocktail during the rest of the day.
Furiously Parisian rooms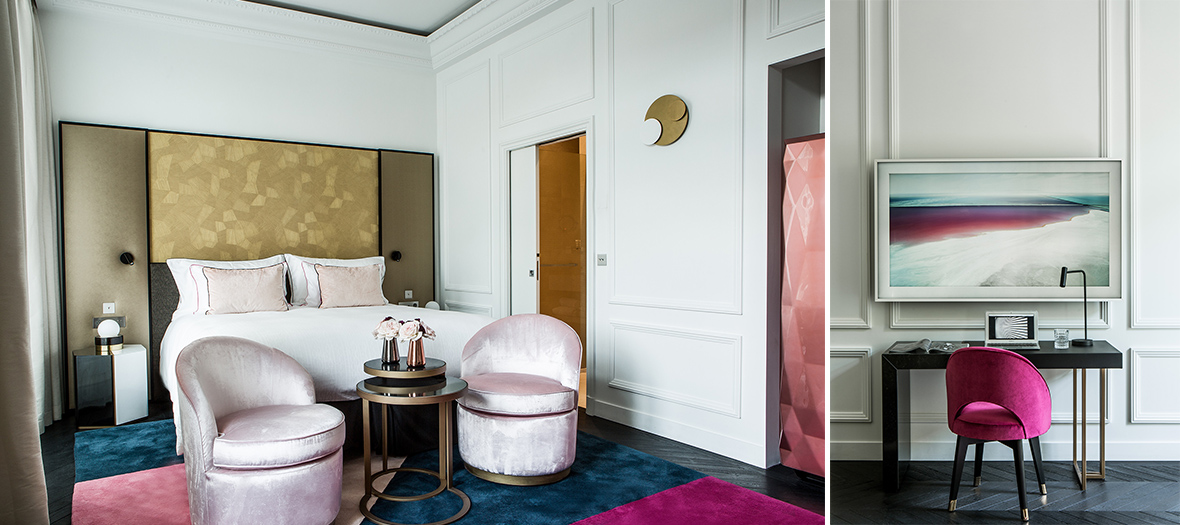 This is Paris! Vaults, long balconies, bow-window, powder velvet, point de Hongrie parquet floors… One truly feels like an inhabitant of the Golden Triangle with iPad available, Netflix in the rooms, amazing sheets and Carita goodies in the bathrooms.
Cherry on the cake, to confirm its "gourmet hotel" side, each room has a gourmet bar, a piece by designer Sacha Lakic edited by Roche Bobois, filled with sweet and savoury treats, as well as champagne. You don't feel like eating anything? Everything is packed up and you can leave with it as a gift. Chic, n ?
Rooms starting at 600 to €2000  per night,direct  reservations or on www.hotel-fauchon-paris.fr
The Grand Café Fauchon that will appeal to Parisiennes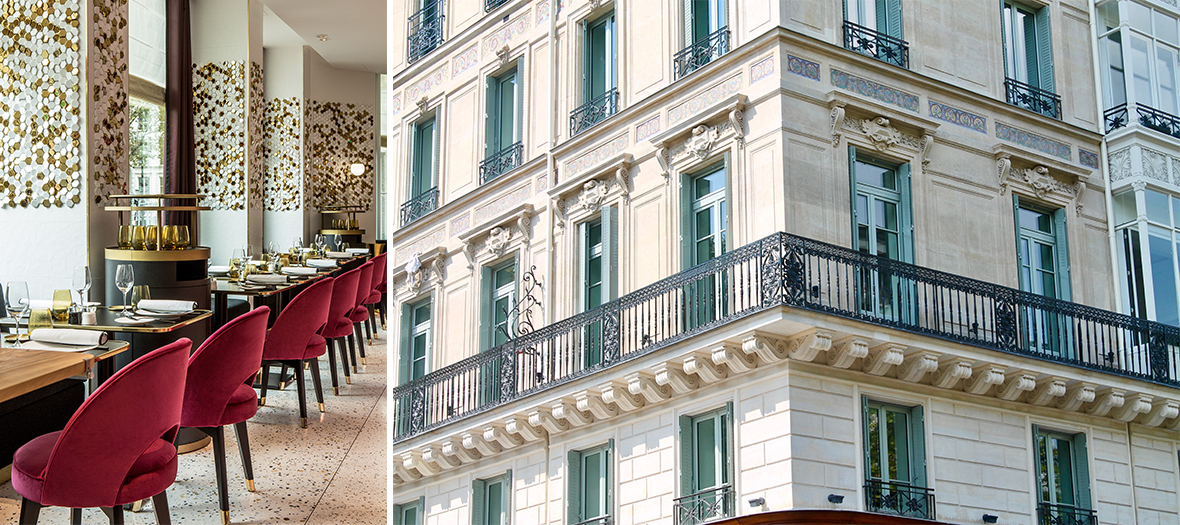 With an independent access through the street without entering the mail hall of the hotel, the Grand Café Fauchon might very well become the favourite cantina of Parisiennes from breakfast to cocktail hour. Sourced products, wild viennoiseries, juices and salads: everything on the menu is perfect.
A Carita spa
A 5 star worthy of this name naturally calls upon a house of beauty of the same level. To give the final super Parisian touch, it's Carita that Maison Fauchon chose for the spa parenthesis with splendid cabins and a superb hammam. Ideal to be pampered...
Also discover the Hôtel Providence and Schiap, the trendy new Italian at the Hôtel de Berri