The power of stones ! It's the new trend that has invaded the social networks and is mesmerizing Parisiennes. Diamonds no longer have the heart-throb monopoly. The latest chic ? Finding THE positive stone just for you …
And this is exactly what Or du monde is offering, the favourite green jewellery of Parisiennes. The principle : treating yourself to the precious or fine gem that corresponds perfectly to your mood of the moment, featured in a superb collection : Heures Précieuses.
The precious fetish made for super busy working-girls ? A blue topaz from Sri Lanka, mounted as ear studs (€250).
If you happen to be an early-bird: the vibes of the aquamarine ring from Brazil (€430) are made for you.
The new cult stone of party girls is without a doubt the deep blue sapphire from Thailand in an earring version (€380) or as a pendant to enhance your cleavage (€520).
To calm down happy hour addicts at sunset? The Burmese ruby sublimera votre beauté sur une bague en or jaune (480 €).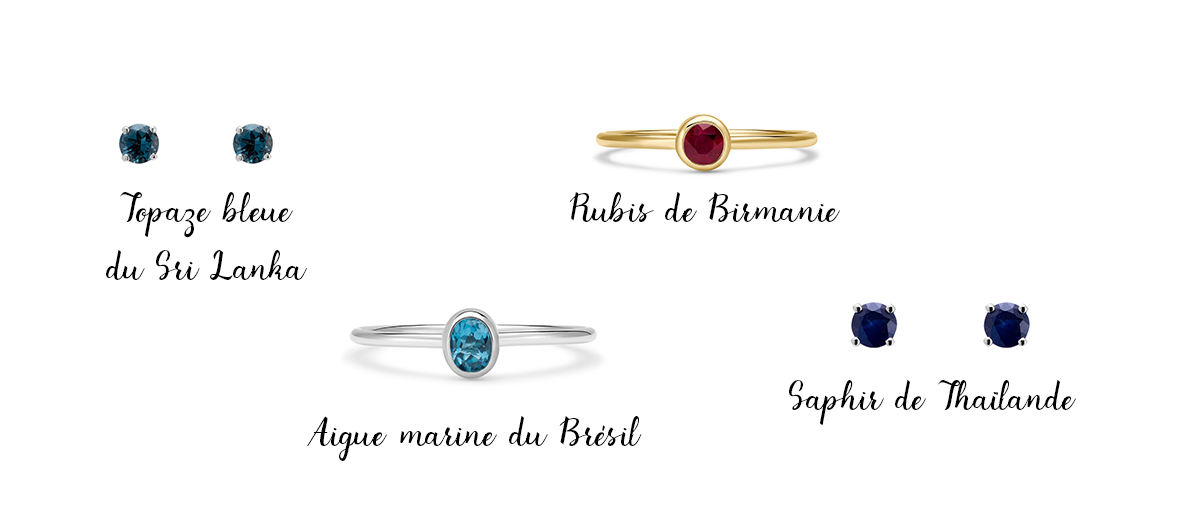 We adore : all the jewellery pieces from Or du Monde are created from ultra sourced stones and recycled gold. Green is chic.
The plus : the possibility of personalizing your jewellery piece (stone, shape, setting), to try it on and get some advice in the pretty boutique of the rue Daguerre.
Heures Précieuses Collection by Or du Monde, starting at €250.