Okay, in Paris, we've pulled out our jackets, and sneaky rain is threatening to ruin our good hair day. We're just telling you like it is: right now in Cagliari, it's 28°C with bright sunshine. How about we dust off our swimsuits and treat ourselves to a sun-soaked escape in Sardinia? It's the perfect spot for a quick getaway, and we've found a 5-star hotel offering fantastic rooms starting from €200. The codename? Palazzo Tirso Cagliari - MGallery. So, come along with us.
A PALACE WORTHY OF THE WHITE LOTUS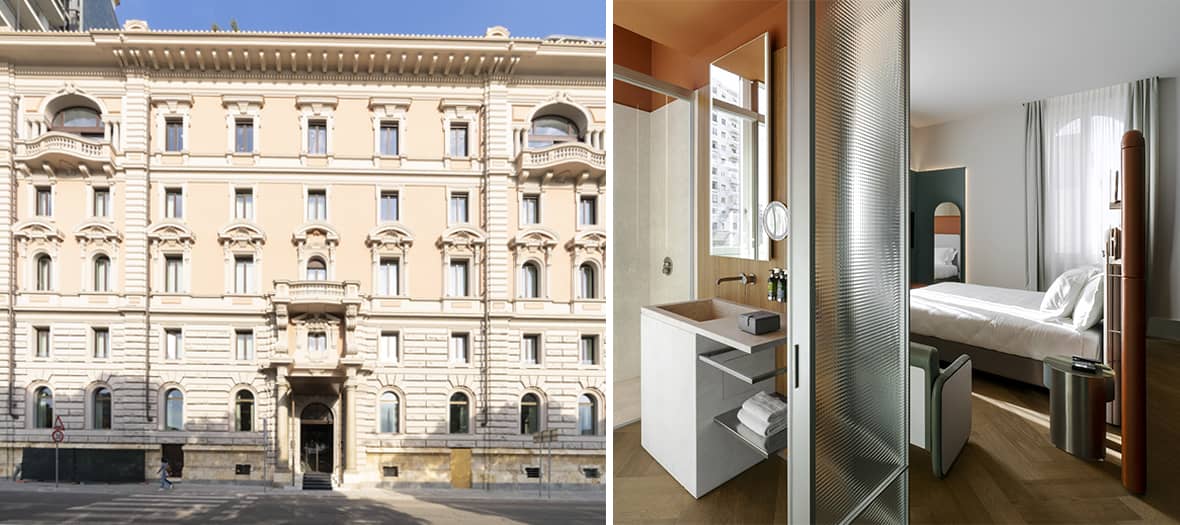 From the outside, not far from the center of Cagliari, Palazzo Tirso (for short) looks every bit like a splendid Italian palace from the early 20th century, with its Neo-Renaissance façade adorned with extravagant balconies and columns (minimalism is for the Nordics). But inside, this architectural gem has been completely renovated to become a sumptuous hotel where you'll hardly need to step outside. It has it all, starting with comfortable, contemporary luxury rooms and well-lit bathrooms. Don't forget the L'Occitane spa with a pool, whirlpool, and sauna (body massage starting from €60).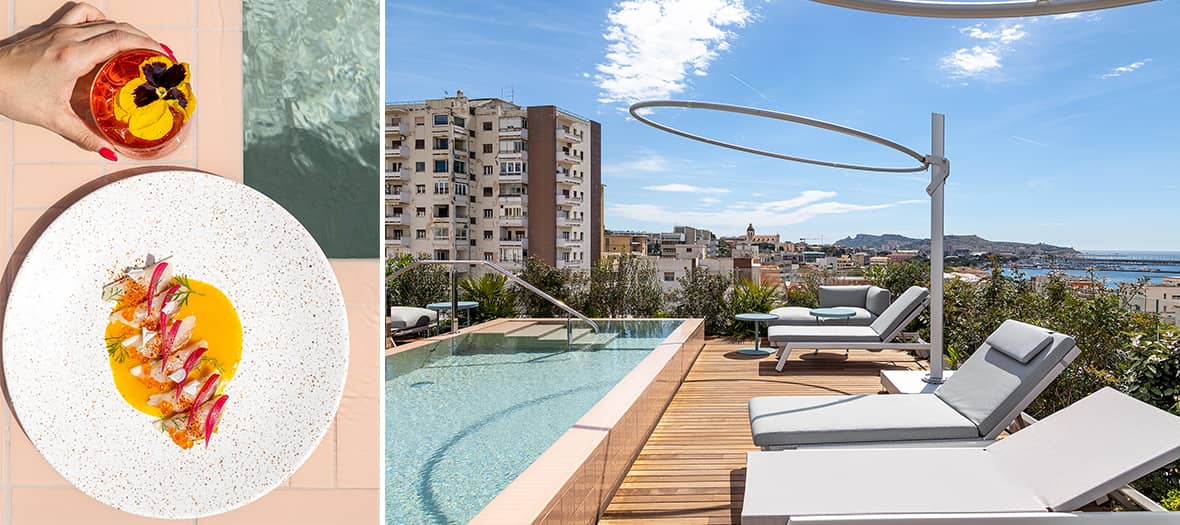 The rooftop at Palazzo Tirso is a true living space, offering the joy of an infinity pool under the Sardinian sky with an incredible view of the city and the sea. Between laps, you can order a potentially Instagrammable cocktail (blue, green, purple... €12-€15), enjoy a local-style pranzo with focaccia, raw scampi, and guanciale (yum, €22), or go for the more classic tomatoes/burrata version (€15). Or, you can opt for the lobster club sandwich, which you'll rave about (€24). Cool fact: DJ sets add rhythm to these beautiful evenings, enhancing the dolce vita atmosphere and encouraging a few dance steps facing the Golfo degli Angeli.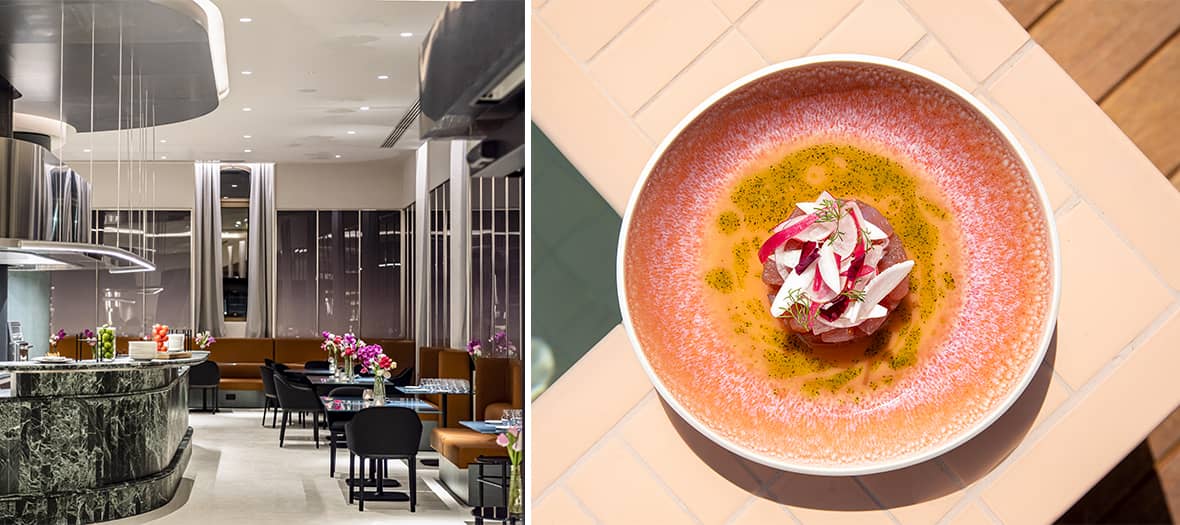 Downstairs, you'll gather for an elegant dinner with four or seven-course menus (€55-€75), exploring Sardinian products elevated by Chef Emanuele Scarello: Tortelli di pecorino, Maialino e pak-choi, Pasta, vongole e bottarga... all complemented by extraordinary wines sourced (naturally) from Sardinia (Capichera, Serranu... €65).
While in Cagliari, make the most of your time by:
Having breakfast at the old port
Booking a catamaran boat ride with Palazzo Tirso
Exploring the historic neighborhoods of Stampace, Marina, Castello, and Villanova
Strolling among the extraordinary plants at the Botanical Garden
Climbing the steps of Bastione San Remy
Splashing around on Poetto Beach (just a 10-minute drive from the hotel).
Rooms starting from €200. Suites starting from €600.
Also, discover a dolce vita getaway in Roquebrune