Looking for the ideal gift! Here is the perfect idea that works for your darling mom, a trendy kid sister, an ultra-classic cousin or your BFF… Mission impossible?
As for us, we have found the golden nugget nobody else has received nor worn, and with reason! No need to present Petite Mendigote, the favourite label of Parisiennes in the know. If their Winter collection makes you dream, no fashionista has yet spoken of the new superb capsule of jewellery in a limited series, imagined as a four-hand with designer Dorothée Sausset, who created the brand in 2017 with a first collection named "Holistic Story".
Jewellery with a wildy retro allure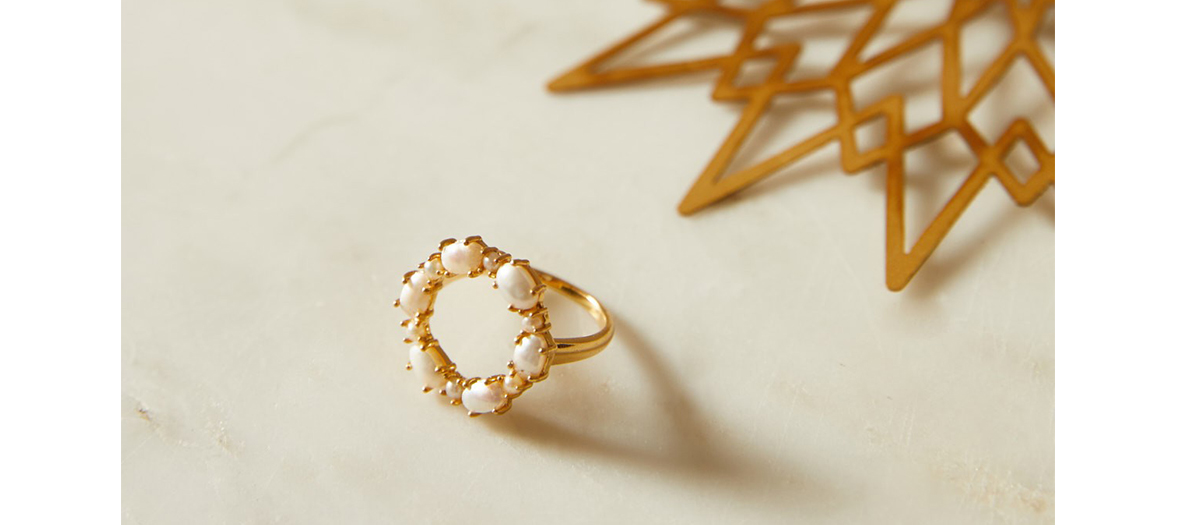 Odette, Claudine, Huguette, Mireille… Furiously retro-chic names worn by the delicate necklaces, earrings, rings and bracelets of this collection, at the same time devilishly modern and delicately vintage. To be noted: all the products are in real stones and mounted on silver, gilded with 2 micron fine gold.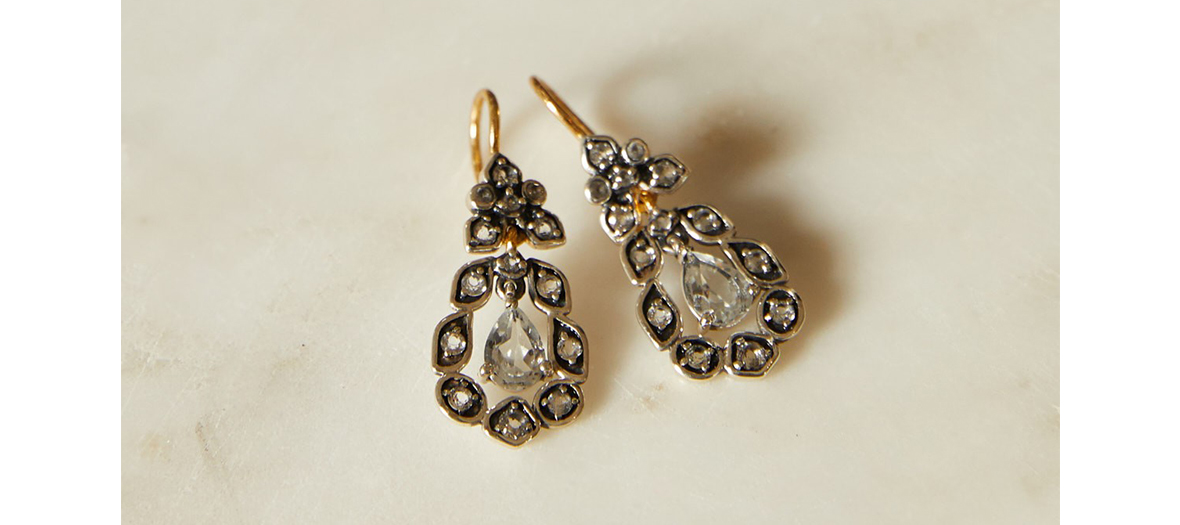 /! WANTED: the Odette medallion in brass gilded with fine gold and red Swarovski rhinestones to play with accumulation (€70), Colette earrings in white topazes as though borrowed from a chic grandmother (€70), a Claudine ring inlaid with white stones (€70) or an adorable Huguette bracelet with tassels, medals and lucky charms (€95).
Our favourite piece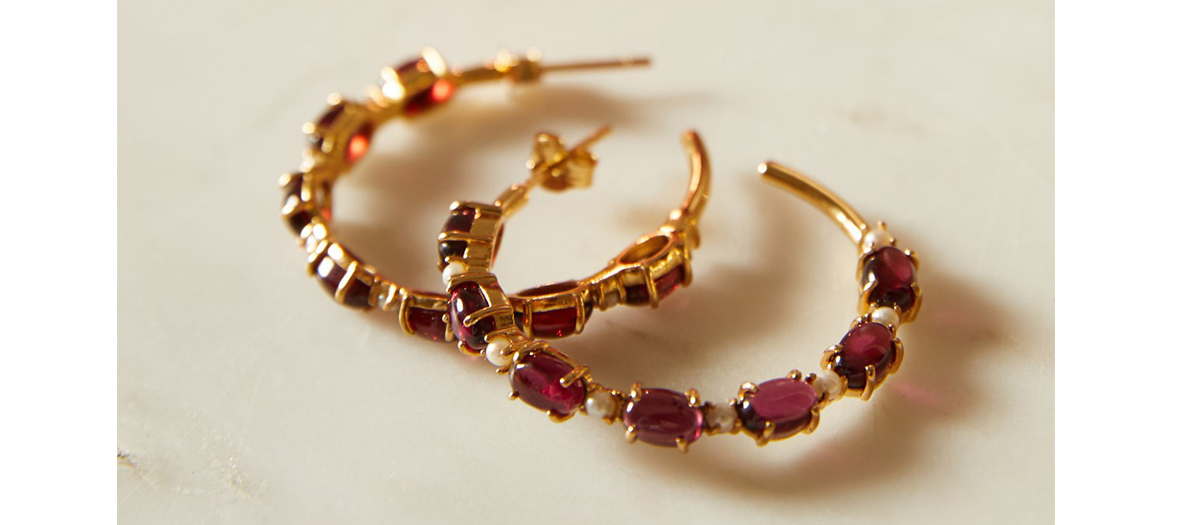 The darling of the selection is without a doubt the pair of Odette hoop earrings inlaid with pink opals, separated by pretty white water pearls. Blonde gals might prefer the garnet version that immediately illuminates the complexion.
Petite Mendigote x Dorothée Sausset, an exclusive collection to be discovered on www.petitemendigote.fr and in all the boutiques.