Finished the vanity overloaded with tubes or pots never finished! We travel light, relieved of everything superfluous to keep only the essentials in mini format . A brief overview of nomadic, smart and efficient products for a perfect toiletry bag.
A revolutionary makeup remover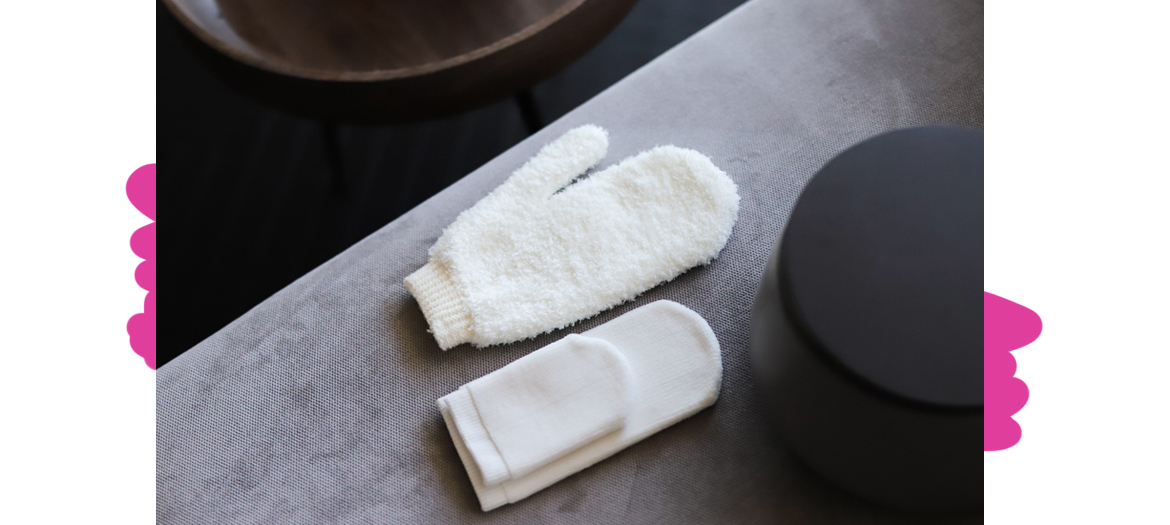 In the oubliettes oil , milk , cleansing lotion and cotton . We only take this glove with a revolutionary organic microfiber that only needs water to thoroughly remove all traces of sun products or make-up. Washable, it can be used for more than two years.
The Nude makeup remover glove, KT Care , € 9.95
Anti-aging sunscreen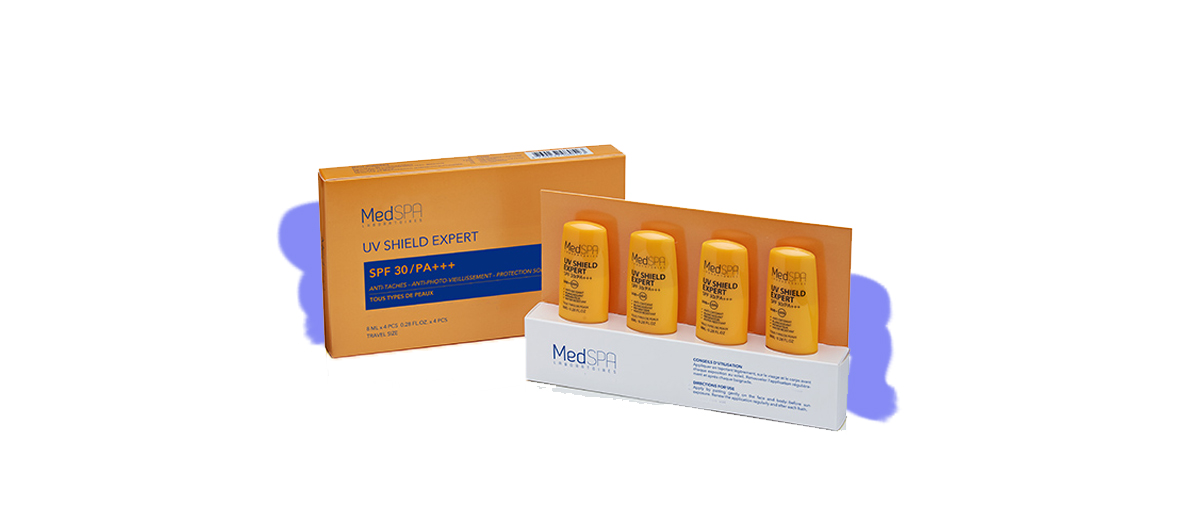 For the face and body, this sunscreen moisturizes and protects with a high performance clean formulation that prevents spots and photo-aging and protects against pollution . Its travel size guarantees freshness and efficiency.
Uv Shield expert SPF30 4x8ml, Medspa , 39.60
A deodorant for two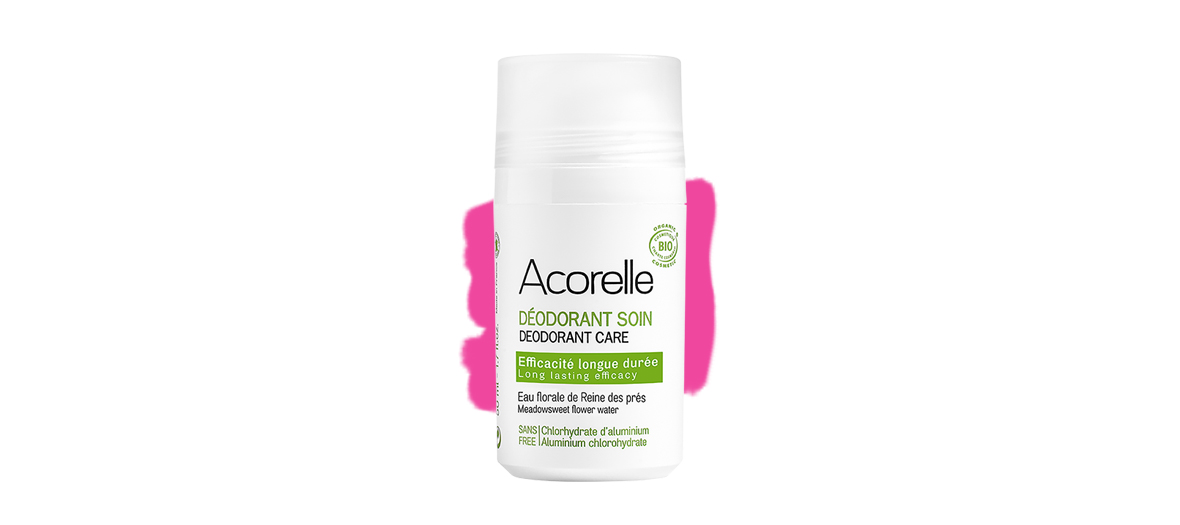 It is 100% organic, rechargeable, long lasting and we share it with our Jules to save space. The ideal deodorant against bad odors with its flowery fragrance that smells of fresh.
Roll-on skincare deodorant , Acorelle , € 5.50; 100ml refill 8.25
A pop and organic toothpaste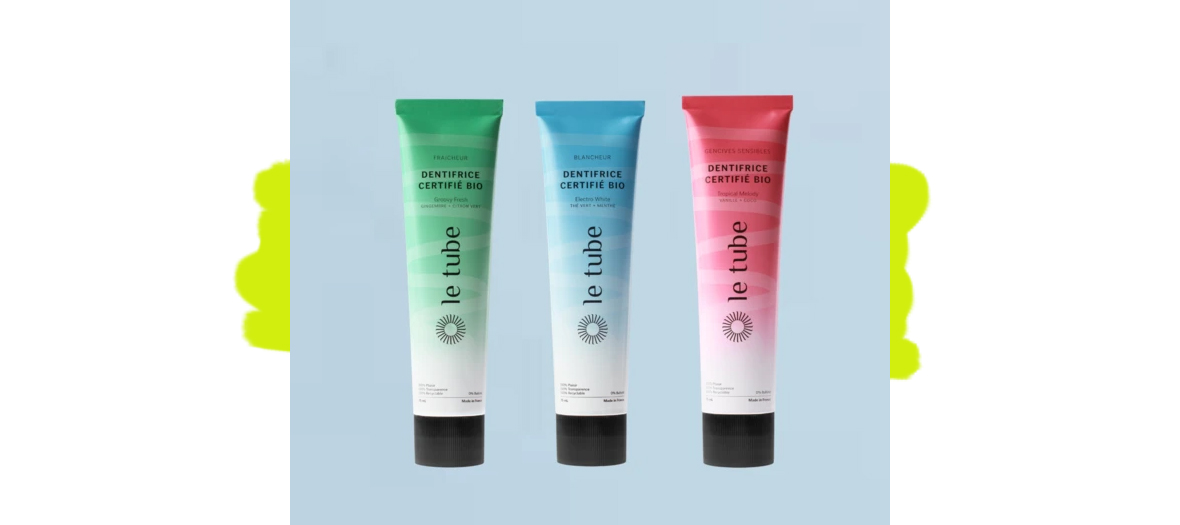 To combine business with pleasure, we take this toothpaste that is both beautiful, healthy, organic, made in France, delicious, recyclable and so practical with its travel format.
Organic toothpaste 75 ml, Le Tube , € 12
A 2 in 1 shampoo that really detangles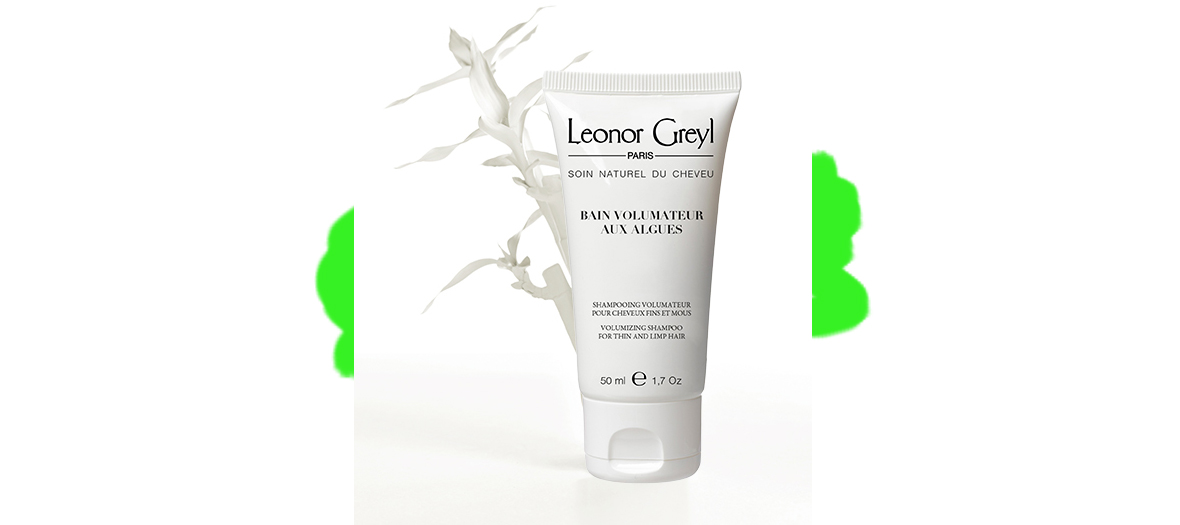 This 2 in 1 shampoo not only gives volume, but it also allows to zap the conditioner thanks to its detangling effect.
Volumizing algae bath 50ml, Leonor Greyl , € 8.40
A compact corrector that does it all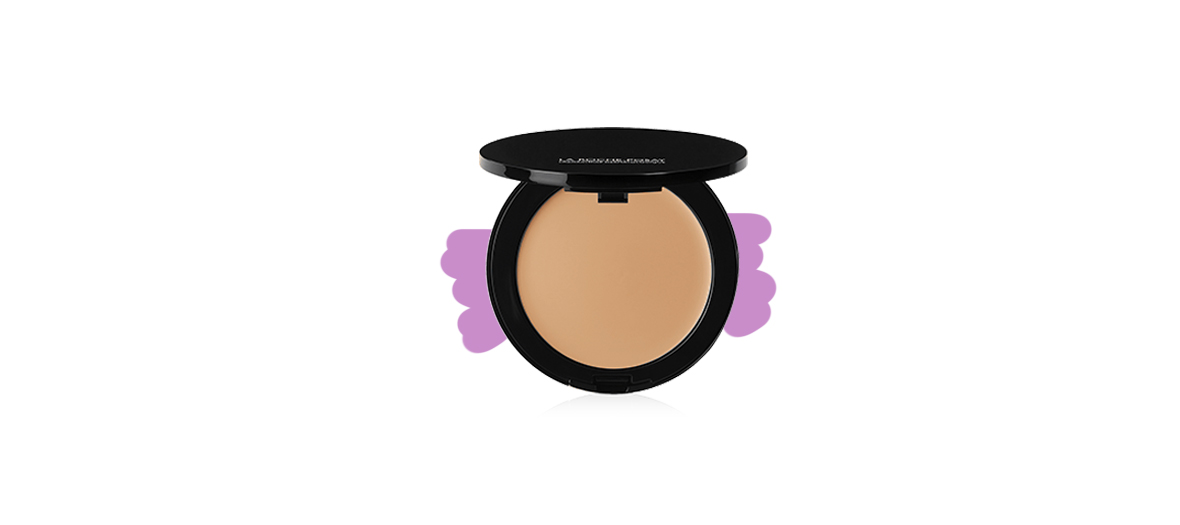 As a targeted touch, this waterproof creamy corrector erases red nose, imperfections, fine lines and protects against UV rays throughout the day.
Compact complexion cream Toleriane SPF 35, La Roche-Posay , € 17.80
A handy soap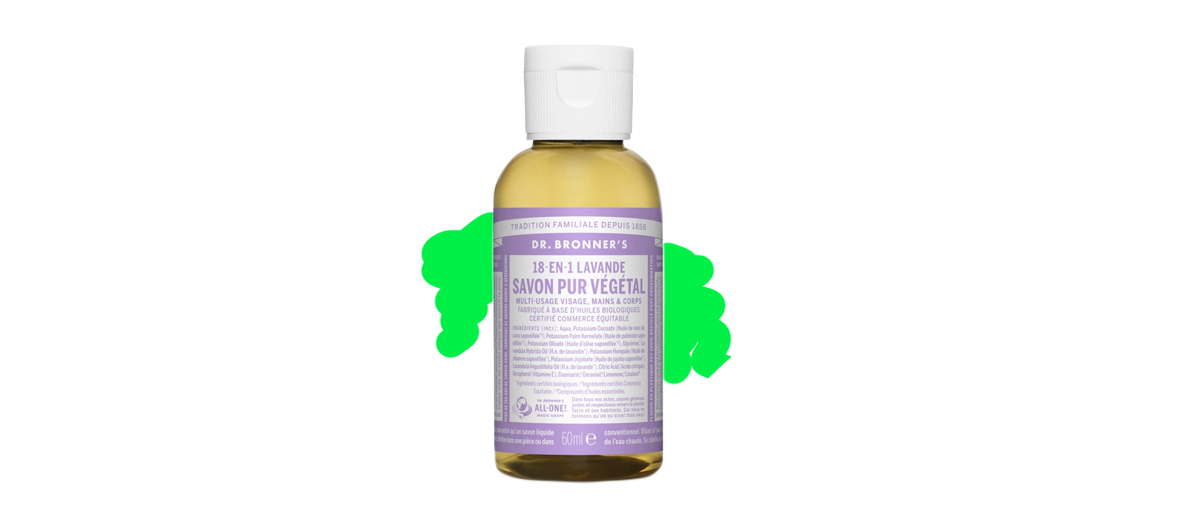 With its short and clean formulation based on vegetable oils , this cult product with 18 uses (just that) gently and deeply cleanses all parts of the body, teeth and hair included, all in a recyclable bottle .
Liquid soap 60ml, Dr Bronner , € 3.99
A magic face oil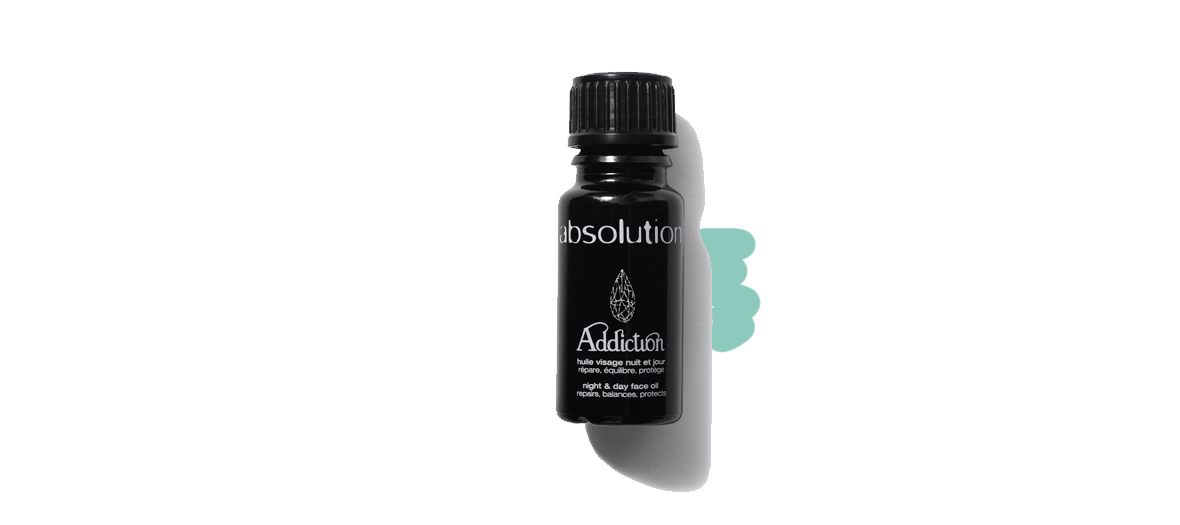 Thanks to a cocktail of 27 organic essential and vegetable oils , this multifunctional treatment nourishes, smoothes and regenerates the skin day and night.
Addiction-travel size 8.5 ml, Absolution , € 20.50
A tinted lip balm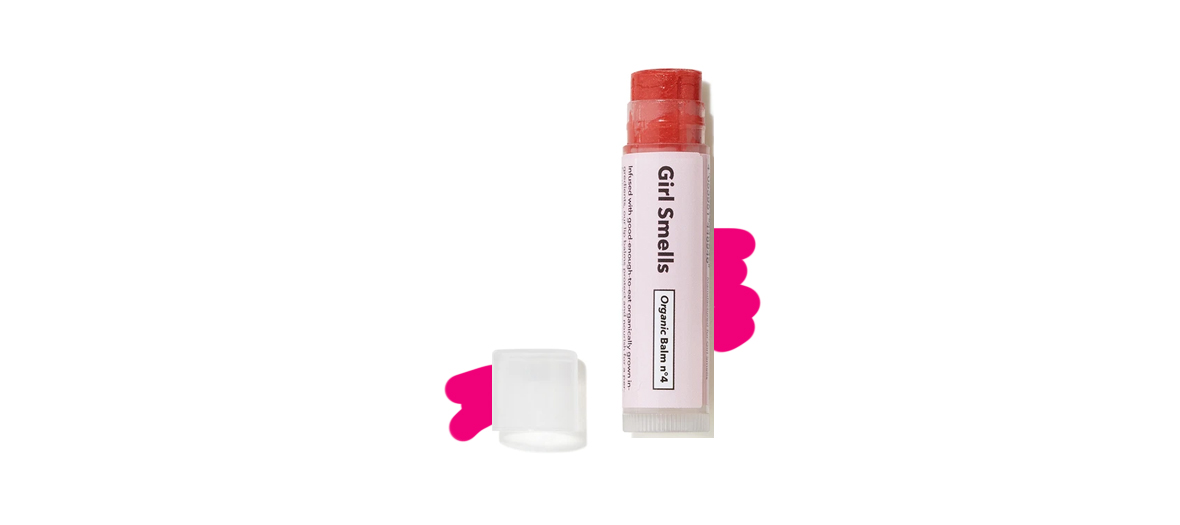 A real dressing for all lips attacked by the sun, soaked in avocado oil and jojoba plus cocoa butter , this balm also acts as a lipstick with its nicely tinted texture.
Organic Balm no4 tinted red, Girl Smells, 16 €
Un savon solide naturel
Certified Cosmos Organic , this solid product 100% of natural origin replaces the classic shower gel with the same formulation. With coconut oil, shea butter or aloe vera, it soothes, refreshes or deeply nourishes according to its formula.
Shower gel 85g Cosmo Naturel Laboratoire Gravier, € 7.90, available in organic stores
Also discover the last SOS appointments to book before the holidays and the advice of the pros to boost your tan .