Parisiennes! The rendezvous is made in the  Marais at the heart of the most exciting beauty boudoir of the season. Because Rituals, the brand that is creating the buzz around the world, is finally settling down in France with this highly expected boutique.
Quite normal, since its creator, Raymond Cloosterman decided to launch an « extraordinary » brand with the very best products, worthy of the leading labels in the universe of cosmetics… at affordable prices! Hurray for small accessible luxuries.
The Result? Lines made with natural ingredients, all inspired from ancestral beauty rituals in the Orient: such as the « Hammam » collection with thousand and one nights fragrances to live a Shéhérazade experience at home.
Other crush: the ultra peppy and vitamin filled orange line, « Laughing Buddha », with an addictive « Touch of Happiness » body cream that  carries its name well (15,50€) or their super-scrub.
Not to be missed: the addictive body mousse that comes as a « spray» and the dairy style body cream SAKURA (15,50€) with wild scents of cherry blossoms and rice milk.
Ultimate: Ice Shower, the cold shower gel that will help you in case of a white night or heavy legs.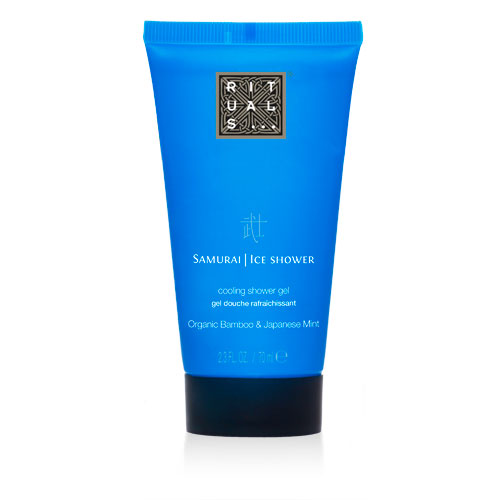 We like: a lot more than just plain beauty products, it's a true state of mind and lifestyle that Rituals is offering so that overbooked urbanites can live a feel-good experience at home, just like having a « spa » in their bathroom.
The must? The possibility of trying everything, feeling and discovering all the products, testing your favorite its around the water island while sipping your tea. And because Rituals is a generous brand: a free hand is offered to all the Do It Girls.
We adore: their glam « tableware» items, designed like couture bottles, to give a chic touch to your kitchen sink! Glam' even when your dishes are dirty. A great little present.
Also to be noted: their « home sweet-home » collection with couture jogging pants and stylish sweats to feel comfy-sexy at home or during yoga class…
© Douglas Frankfurt Zeil