More stylish than Julie Lescaut, sexier than Navarro, the new 2.0 investigator from TF1 arrives on April 29 in the guise of the flamboyant Audrey Fleurot . HPI , the detective series by Vincent Jamain and Laurent Tuel (two big heads of TF1 productions: Alice Nevers , Profiling for the first, Why I live on Grégory Lemarchal and Munch for the second), features a new recruit of the criminal brigade who hates cops… and yet! Decryption.
If you liked … The scathing humor of the Central Police Station on M6 and Engrenages sur Canal.
Pitch. " Morgane Alvaro, 38, single, 3 children from 2 different fathers (Romain and Ludo), 2 real estate credits and 3 consumer credits ". She is also a housekeeper and manages her little tribe with an iron fist. While vacuuming the police station where she works, she drops the file of an ongoing investigation that she will help elucidate in a few seconds, thanks to her " High Intellectual Potential " (HPI). The outspoken redhead is far from imagining that her destiny as a maintenance agent with a pin-up look will change completely when she is offered to join the Lille criminal brigade as a consultant thanks to to her super IQ of 160. She accepts the position but on one condition: that the boss of the brigade, Cécile Hazan, investigate the disappearance of her ex Romain, father of her daughter Théa. Bargain. She then forms an explosive shock duo with her " super chicken ", Commander Karadec, who ends up loving the unusual investigator.
Its cool potential. We had already detected his highly humorous potential in Kaamelott and his role of the Lady of the Lake. Fatal lawyer in Engrenages but already insubordinate in Les reines du ring , Audrey Fleurot is almost unrecognizable in HPI . At the rate of one investigation per episode, her Morgane is ready to do anything to solve cases: she throws herself on the ground, wiggles around the crime scenes, taunts the culprits, in short, does a bit of anything but tears everything up ! Downright funny and offbeat, this new addictive series is already unanimous. Join her to the cast of the very best of French television, including Mehdi Nebbou ( The office of legends ) and Bruno Sanches , iconic Liliane de Catherine. Far from other TF1 detective series, often very poorly written and therefore fatally overplayed, HPI benefits on the contrary from really well-cut dialogues and a masterful interpretation by its main actress, which alone is worth the detour.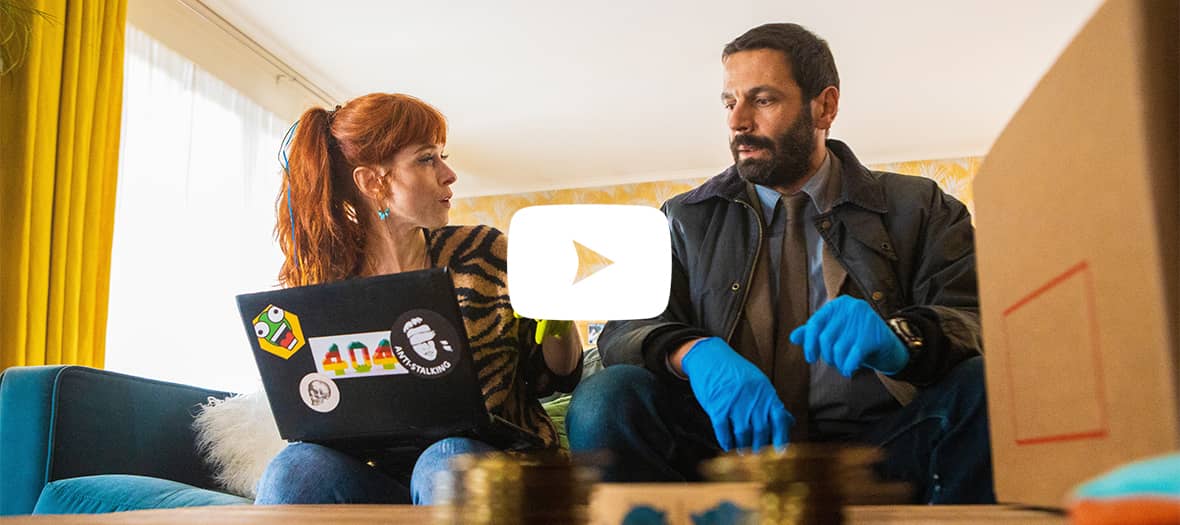 Already available on Salto and launch on April 29 at 9:05 p.m. on TF1
© Philippe Le Roux / Itinerary Productions / TF1
Also discover Sexify: the series that will replace Sex Education and Sky Rojo: the crazy series from the creators of La casa de papel .