You thought you knew everything about weenies? Wrong! Urban legends, preconceived ideas and scientific curiosities... In his highly documented book, Le Gros livre du pénis, journalist Frede Royer sets our ideas straight on the secrets of this masculine appendage with info as surprising as it is interesting. Whether or not you own a penis, here are seven things you probably did not know:
One 6 % of French need  extra-large condoms
Contrarily to what one might think, the average size of a Frenchman's penis in erection is no longer that 12,65 cm. You thought the French weenie was longer ? It's normal, most studies were based on the auto  autodeclaration of men, who quite logicall, tended to boost figures. These gents can be reassured: only 5 % of men go over 16cm in erection, and the smallest penis ever measured….reached 0,99 centimeters!
Gays have a bigger penis than heterosexuels
Incredible but true, sexual orientation has an influence on the size of the penis!
According to an American study, hommes homosexual men having a longer penis by 0,84cm and wider by 0,38cm. The reason? Homosexuels and heterosexuels don't produce the same quantity of prenatal hormones influencing the structure of the genital organs and the brain (also affecting sexual orientation). Too bad ladies!
The penis is really proportional to the length of fingers
No this is not an urban legend! You want to have an idea of your Tinder date's penis? Look at his fingers. If the gap between the index and the ring finger is large (that is to say if the ring finger bypasses  the index), rejoice, the inside of his pants is promising. The reason? According to biologist Manning, testosterone blocks the growth of the index: in order words, the longer the penis!
The small penis : star of antique Greece
While a study shows that the ideal size of a penis for today's women is 16 cm, this was not always the case. Because in Antique Greece, small phalluses were the most envied, as you can witness on many statues. This can be explained by the fact a large penis was associated to wildness, orgies and ugliness, while small organs reflected wisdom, intellect and authority.
There exists a penis of almost half a meter
No, it's not a joke: Roberto Esquivel Cabrera is equipped with a member of 48,1cm, which makes him the man with the biggest penis in the world. No male should envy this Mexican: obsessed by length, Roberto has stretched his sex with weights since his adolescence. Except that today, it is impossible for him to have sexual encounters (since he cannot find a woman of his size), and he encounters many health issues such as recurrent urinary tract infections. The Mexican government even recognized him as being handicapped.
The penis can shrink by half when it's cold
If you were dreaming of a torrid weekend with your loved one, prefer Sicily to Laponia. Because when it's exposed to temperature inferior to ten degrees, the penis can shrink up to 50 % in length an 30 % in width! That's because when it's cold, the body irrigates in priority vital organs, which can limit blood flow in the e penis, whose erection is not vital (although it depends...).
Ejaculation diminishes the risk of cancer cancer
Because it's always a good idea to think of one's own pleasure, a man who ejaculates at least twenty-one times per month reduces by 33 % the risk of developing a prostate cancer. And no matter the duration of the sexual act: on the average, the time before reaching ejaculation (which has an average speed of 45km/h) only lasts six minutes. Ok, men did not wait for this study to go about it since they ejaculate about 7200 fois during their existence (including 2000 times by masturbating).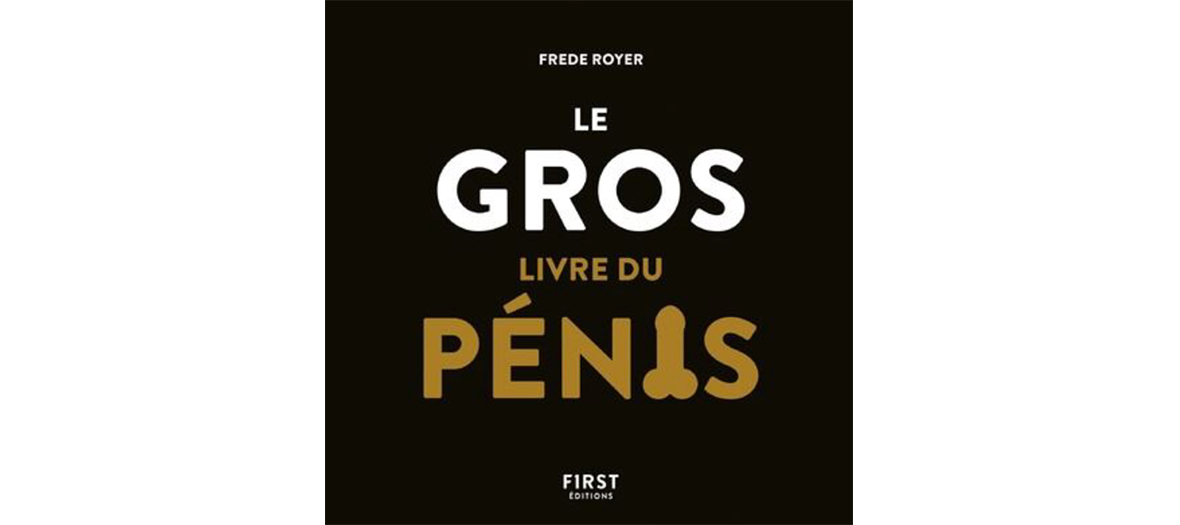 Le gros livre du pénis, Frede Royer, First Editions, €14.95

Also discover : Becoming, the autobiography of Michelle Obama