She had never spoken out about her intimate life since entering the White House in 2008. With  her stunning autobiography, Becoming, Michelle Obama opens up freely on her role as a mother, daughter and wife. 5 things you didn't know about this inspiring wonder woman:
An up and down marriage
Your couple has its ups and downs bas? Be reassured, even the marriage of Michelle and Barack Obama was not always filled with sunshine!
To understand each other better and communicate, ex FLOTUS confides that she and her husband consulted a marriage counselor. Because despite the phenomenal love linking them together, this former lawyer and hospital director admits that her marriage, buried under "two children, three jobs, a flat and no free time," also suffered from daily tensions. Phew, they are human!
A combat to have her children
It's because the young woman of the time suffered from lack of information regarding infertility that she decided to publicly speak out today. After a very painful miscarriage some twenty years ago, Michelle Obama recalls the difficulty of becoming pregnant over the years. With a capricious biological clock, it's thanks to in vitro fertilization that her two daughters, ——Malia, 20-years-old, and Sasha, 20-years-old— were born.
She hated being a lawyer
While she was totally irreproachable all along the line (a high-school A-student, who studied law at Princeton, then went to Harvard), the first Afro-American lady admits today never having enjoyed studying nor practicing law in a prestigious Chicago firm. More concerned with what people were thinking of her than what she really desired, obsessed with the idea of "ticking all the boxes" it's only many years later that Michelle Obama realized she never liked working on legal files in this 47th floor office—even though this is where she met the man of her life ...
For a long time, she refused that Barack be a presidential candidate
After an election at the Senate of Illinois, Congress then the US Senate, Michelle, who already nurtured an aversion for politics, doubted that her husband would be strong enough to cope with this cruel universe. She also feared removing her family from a normal life: "Some days, I would look carefully at the persons who dedicated their life entirely to politics (the Clintons, the Gores, the Bush and Kennedy families) and would ask myself what were the stories hidden behind these images. Were they normal? Happy? Was their smile sincere?"
The reason why Michelle finally gave Barack the green light for the Presidential race? A deep confidence in her husband's capacities to solve for real the problems of his country!
First fan of Stevie Wonder since forever
When her maternal grandfather, a great music lover, offered her as first record the one of the funk and soul singer, very young Michelle Obama became passionate about music. If there still is something left of the little girl from South Side of Chicago, it's no doubt a love remained intact for Stevie Wonder.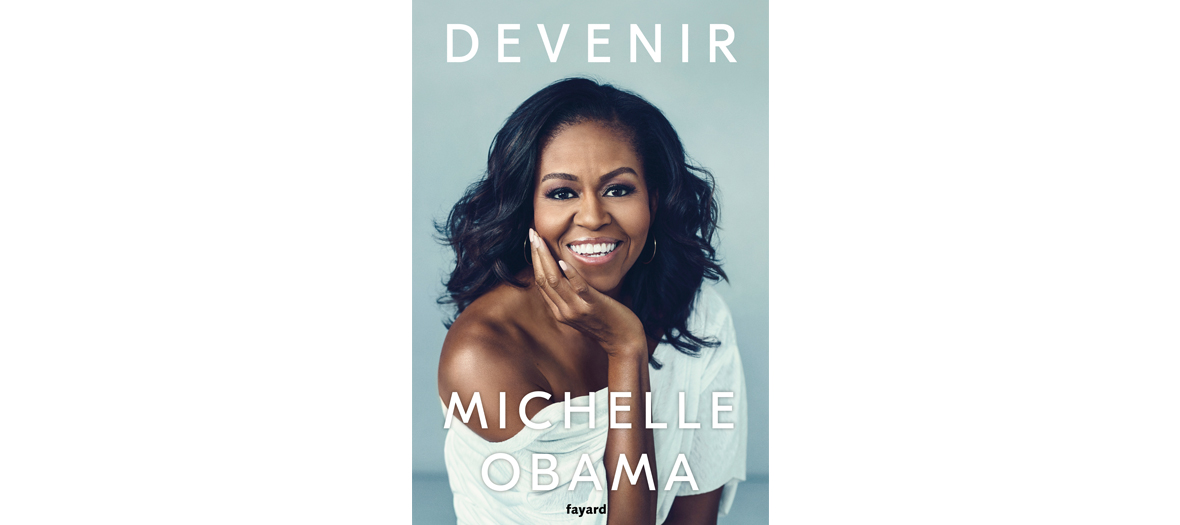 Becoming, Michelle Obama, Fayard, €24.50
Also discover the american version of Edouard Louis.