Remember the name: LANEIGE, it's the new beauty brand only* available at SEPHORA that is delighting stylish Parisiennes.
SMILE ALL DAY AND NIGHT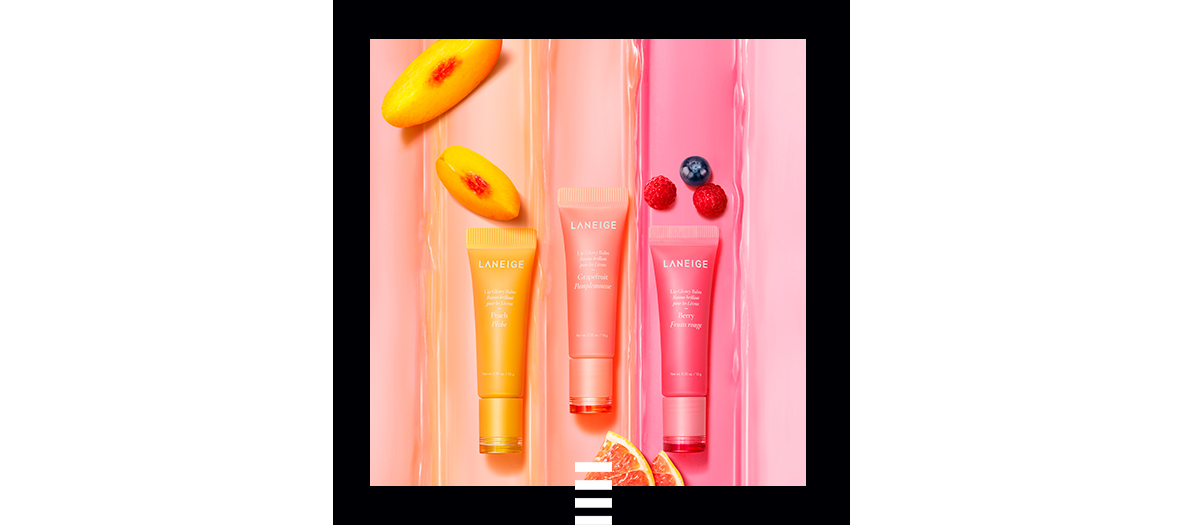 How to keep smiling night and day? A real manifesto of the brand, SEPHORA & LANEIGE have teamed up to create SMILE ALL DAY AND NIGHT.
The concept? An amazing platform featuring tips and secrets to keep smiling and send good vibes all day and all night.
In day-time mode, Lip Glowy Balm is ideal to moisturize and protect lips, to be followed by the to-do list for a great day: whip up a little boosting smoothie, jump out of bed with an energizing playlist, pack a super sexy lunch box to bring a touch of glam to your lunch break at the office. Finally, for a post-work change of scenery go check out an urban farm.
In night-time mode, we test the technique of face self-massage and pamper our lips with the Lip Sleeping Mask to discover the beauty secrets of Sleeping Beauty herself. We sip a magic potion with the best pastry in Paris in front of a fruit tree in our room, before going to sleep like a baby...
AMAZING PRODUCTS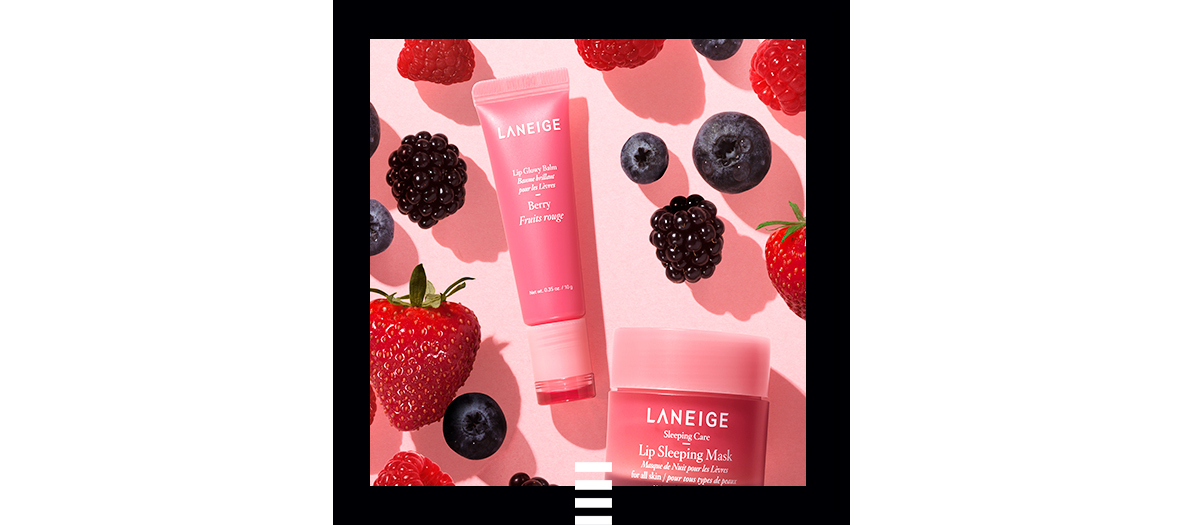 A real phenomenon in Asia, LANEIGE (only* available at SEPHORA) is creating the buzz amongst beauty addicts !
Their latest creations? Two magical lip products, starting with Lip Glowy Balm which combines the benefits of a balm and the shine of a vitamin-filled treatment without every feeling sticky. Its formula made with Murumuru and Shea butters brings back glow to your lips as never before… And its fragrances of red fruit, grapefruit or peach are exquisite. Kiss me baby !
The other star? Their incredible Lip Sleeping Mask, an amazing night treatment with hyaluronic acid and minerals, that truly moisturizes. Result? Your mouth is repulped, your lips will be intensely hydrated. In short, the perfect mask to make your lipstick hold all day long.
Lip Glowy Balm: €18 — Lip Sleeping Mask: €21, Available only* at SEPHORA
*Exclusively in the network of national perfume shops