Behind these Instagram accounts hide New-York gals, passionate about fashion, travel and food but not only that. Super Mom, a respectable director, confirmed fashionista...
Here are 5 it girls covering all fronts, super inspiring. To follow urgently to be at the cusp of trends.
Julia Roitfield, mommy's girl
@juliarestoinroitfeld : 563 000 followers
Pedigree: daughter of Carine Roitfeld and Christian Restoin, Julia studied at the famous New York Parsons School of Design before working as a model. Muse of Tom Ford, Lancôme, Jil Sander or Givenchy, on the side, she signed sketches for Max Mara and Miu Miu as a free lance graphic designer.
She is also a luxury consultant for all of her Mother's fetish brands: Prada, Zac Posen and Jean Paul Gaultier. Since 2012, she is the mother of a little Romy Nicole she had with top model Robert Konjic, and has her own blog 'Romy and the Bunnies' dedicated to glam and trendy super moms.
Her uniform :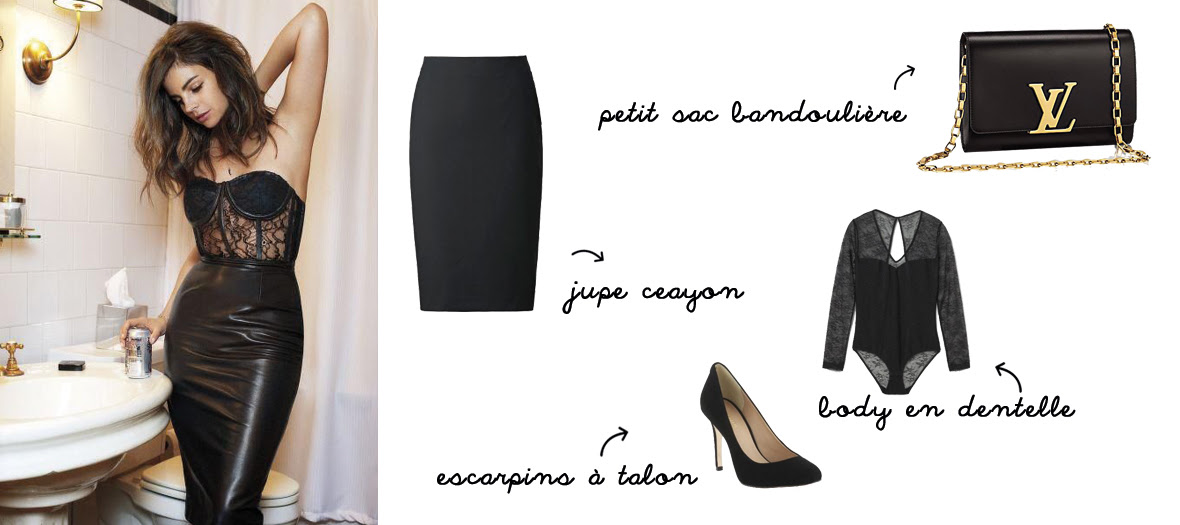 Her style : in black is the new black mode for this model quite partial to sexy outfits. She never hesitates to wear strong pieces designed by the labels she represents.
Distinctive sign : she goes everywhere with her mini-me Romy Nicole, 4-years-old…
Eva Chen, the spiritual daughter of Anna Wintour
@evachen212 : 2,2 millions followers
Pedigree : this young Chinese-Taiwanese, law graduate, has an impressive track record. She was initially going to be a doctor, but destiny decided otherwise and it's during an internship at Harper's Bazaar US that she discovered she had another calling Things went very quickly: she started working for the editorial departments of Lucky Magazine, Elle and Teen Vogue where she was in charge of digital development.
In 2012, the great priestess of fashion herself, Anna Wintour, called on her to reboost the image of Lucky. And even if she did not succeed in saving the print magazine, Eva Chen made a name for herself: she is the new ultra connected gal to follow.
Recently at the head of Instagram fashion partnerships, the is today one of the most powerful personalities of the fashion sphere at only 35 years old.
Her uniform :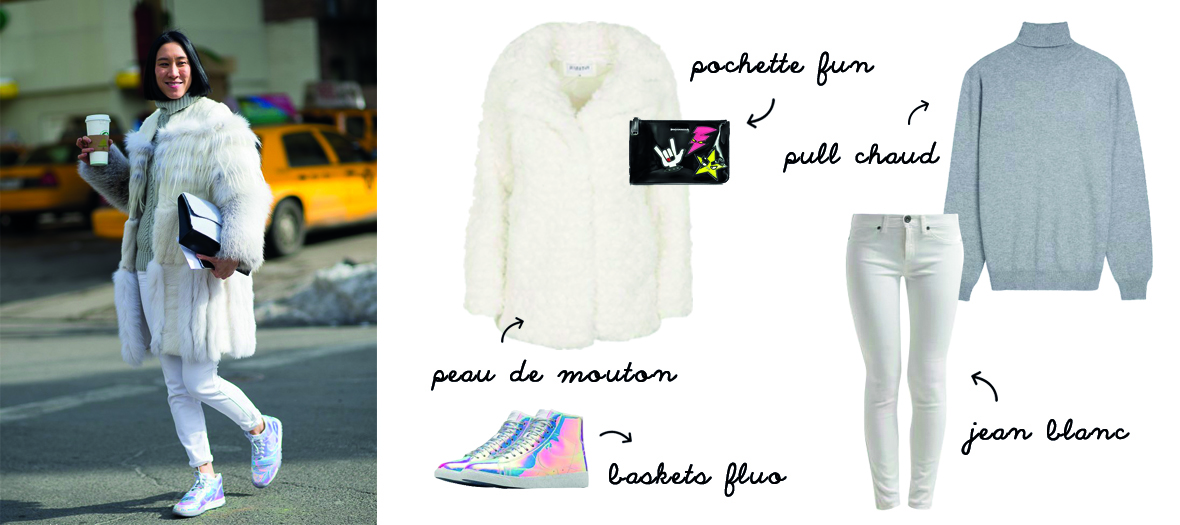 Manteau en fausse fourrure, Claudie Pierlot, 325€ - Pull col roulé, Kujten - Jean blanc H&M, 24,99€ -Pochette en cuir verni à patchs, Dsquared2, 285€ - Baskets blazers, Nike, 105€
Her style : Totally kawai—off the wall. Eva mixes Zara with Proenza, fur with pompons, ruffles and ethnic prints... and truly personifies the new luxury codes.
Distinctive sign : She has 347 987 pairs of shoes that she photographs from the back of her taxi every single day. #shoefieoftheday
Blair Eadie, the A+ student
@Blaireadiebee : 1,9 millions followers
Pedigree : fashion expert, her status is all the more remarkable that she started from scratch. First a salesperson then merchandiser at Gap and Old Navy, before ending up as merchandising director for bags at Tory Burch. On the side, she launched in 2010 her blog (atlantic-pacific.blogspot.com) and hired her boyfriend full-time to take pictures of her outfits—every day.
Atlantic-pacific counts today more than 210 000 subscribers on Facebook and has made her one of the hottest fashion bloggers around.
Her uniform :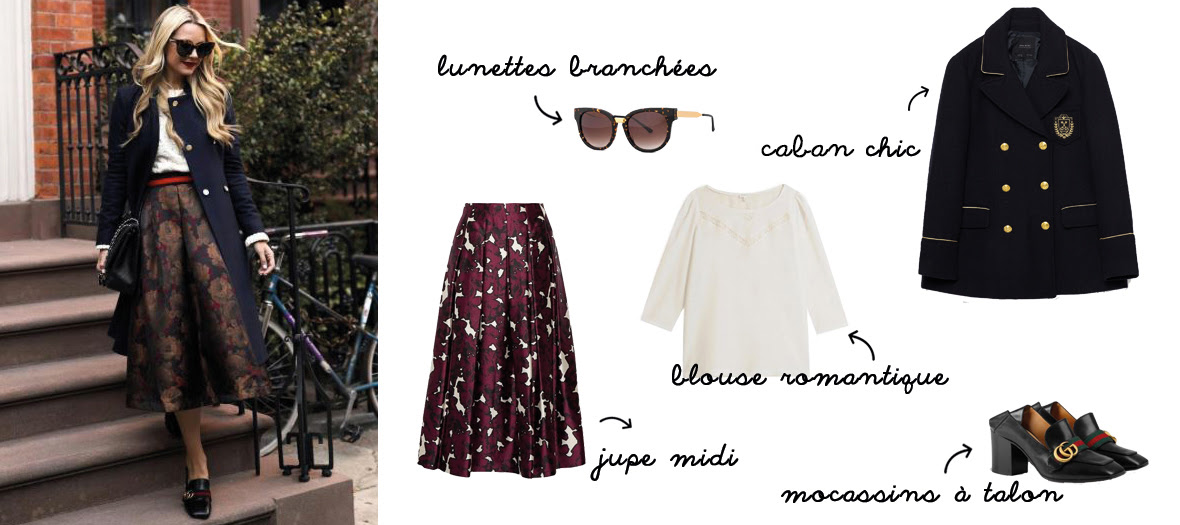 Manteau à deux rangées de boutons, Zara, 79,95€ - Blouse détails dentelle, Pablo, 145€ - Jupe midi en satin de soie, Oscar de la Renta, 2120€ - Lunettes de soleil 'Affinity', Thierry Lasry, 415€ - Mocassins à talon Gucci, 695€
Her style : Rather preppy-chic. She is a big fan of shirts that she wears under her flowered dresses or brocade print, but always with an ultra chic top layer and a designer bag.
Distinctive sign : she likes to emulate Anna Wintour, wearing sunglasses on absolutely all her Instagram photos.
Olivia Palermo, the business woman
@oliviapalermo : 7,7 millions followers
Pedigree : a true socialite, who has nothing to prove, this pretty New-Yorker has more than one trick up her sleeve. After making a name for herself in the TV reality show The City, she signed up with the agency Wilhelmina Models and appeared on glossy mag covers around the world. Muse of Mango, Rochas and Montblanc, she also tried out on the TV screen for the series Project Runway. In 2011, she launched her own blog, focused on her travels while showcasing her favourite designer pieces, before transforming it, three years later into a buying platform. Today, she is the new face of Piaget. From It Girl to business woman, there was just one step...
Her uniform :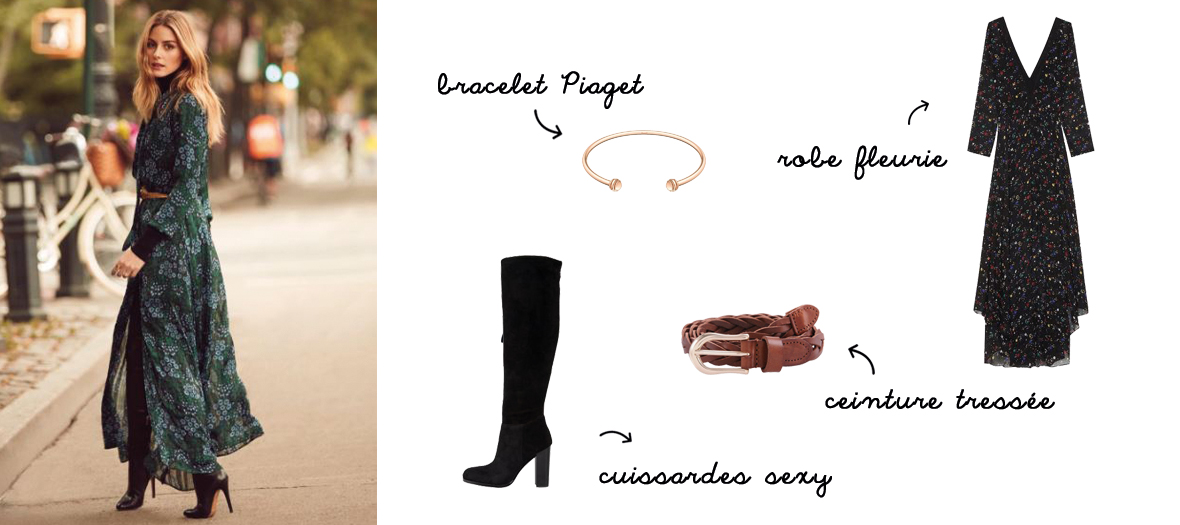 Robe longue en mousseline imprimée 'Riane', Maje, 295€ - Ceinture tressée en cuir, Galeries Lafayette, 24,99€ - Cuissardes en cuir suède, Sam Edelman, 315€ - Bracelet ouvert 'Possession', Piaget, 1760€
Her style : Preppy, she is almost the one who invented the concept. And this just means, always perfect… Perfect, or who gets on your nerves?
Distinctive sign : On her account, zero fashion faux pas. Also, we wouldn't mind meeting her handsome husband, German model Johannes Huebl. Impossible not to keel over when you look at his Apollo body, that Olivia never tires of featuring on Instagram, all day long, under many different angles…
Leandra Medine, the local Jeanne Damas
@leandramedine : 1 million followers
Pedigree : revealed by her blog Man Repeller in 2009, this super hip American became in just a few years the girl hot brands are wild about. With a zero make up look at all times, she is adored by all the leading names and has imposed herself as a major figure of the fashion sphere. You can't miss her sitting at the front rows of all the Fashion Week shows. However, hanging out with VIPs is not her style. Leandra is always surrounded by her work crew and is a big fan of Jenna Lyons. Just the kind of pretty and natural girl we like.
Blouson patchwork Stella McCartney, 1995€ - Pull col roulé New Look, 14,99€ - Jupe parapluie See U Soon, 49€ - Mocassins à talon Prada, 790€
Her style :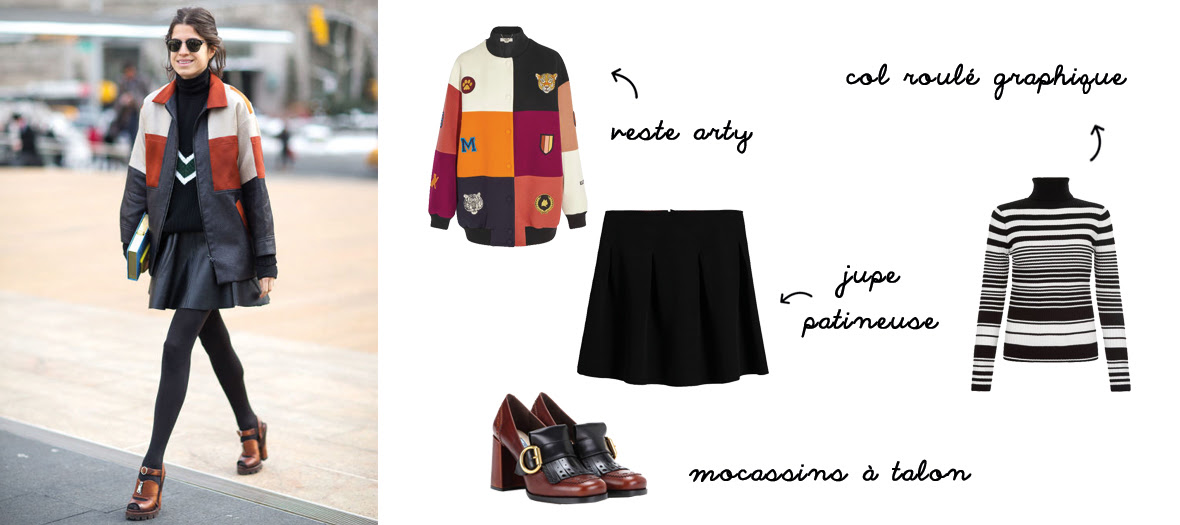 Totally unique. In chameleon style, she juggles between retro, off-beat funky, classic-chic… She is the super cool gal that you could very well run into at a party wearing an XXL fur coat and Marilyn Monroe glasses... And that you would not even recognize in the street the next morning. #unpredicatable.
Distinctive sign : her totally atypical sense of humour.
Also discover Makage opens its first flagship in Paris and Balzac that opens its very first boutique in Paris