Whipping out lethal sexy weapons to impress your man entails a few risks such as being vulgar or even worse, ridiculous, for example.
Not everyone can be a femme fatale. But on this special point, you have a very good option. Ultimate reference, chic and elegant Parisian lingerie, Eres has just launched an absolutley incredible Homewear capsule collection: 5 essentials to be ultra sexy without overdoing it.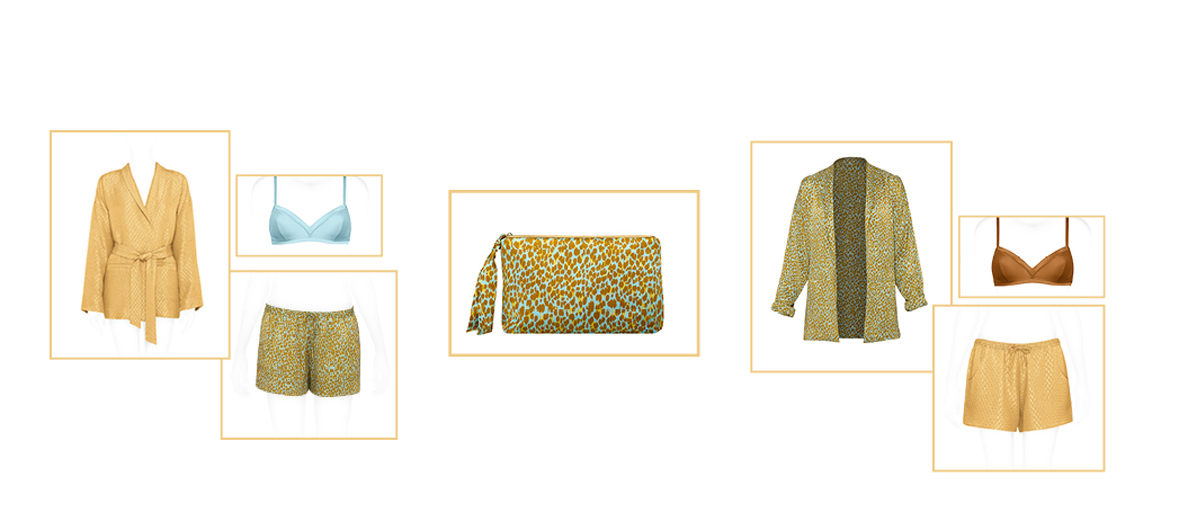 On the program: a kimono jacket, to slip into when you hop out of bed, low waist to show off your legs, a pretty fluid pair of pants and a zipped pouch for express retouching make-up. Their common denominator? Ultra luminous and extra soft silk. So beautiful, you can even go outside with it: a long necklace, a pair of snappy stilettos. Chic and easy.
We dare the total look as recently presented during the fashion shows or play on the mix and match look with other pieces from the season.
Utmost in snobbism, Eres even allows you to embroider your initials with a golden thread on the pieces of the capsule collection and a selection of silk models. Rendezvous on February 10th and 11 th at the Madeleine boutique.
More information on the capsule Homewear.