On the lookout for trendy brands and designers. A short listing of all the labels
If you like Jérôme Dreyfuss and Delphine Delafon bags
You will adore rue de Verneuil and its streamlined made in France creations in natural fabrics (cotton, wool), with a very French Riviera or Jackie Kennedy allure—in Capri holiday mode. A timeless style. Having trained as an interior decorator and architect, François Ribat inspires himself from the fashion imaginary as well as from decoration. The result is super clever totes, a 70's sailor duffle (105€), a camera bag (175€) and the famous overnight bag (45€), a pouch that can hold all the basics in order to spend the night out on the town in style.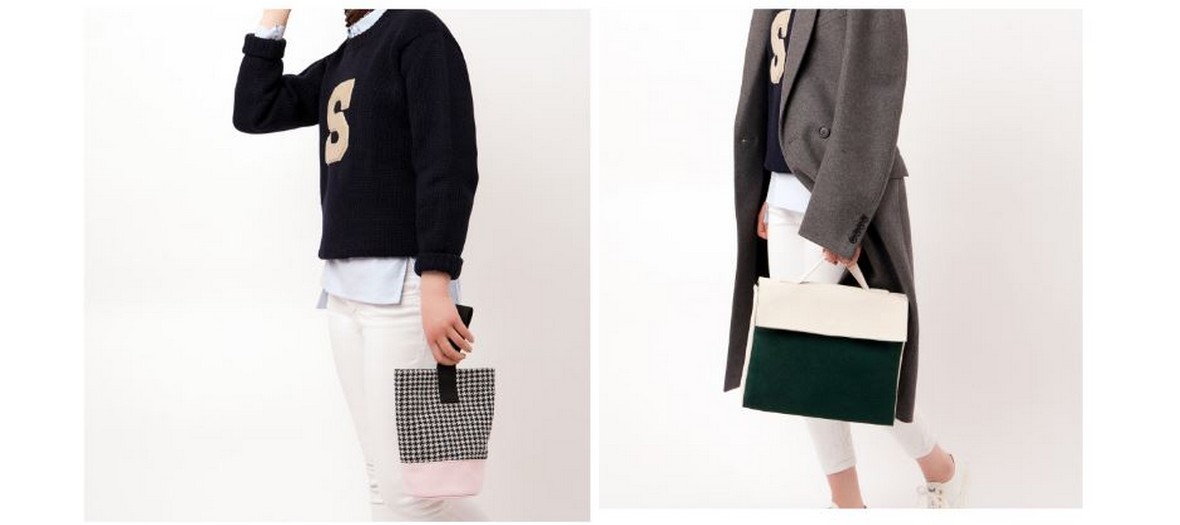 Available at By Marie and www.ruedeverneuil.com
The alternative ? Claritone. Chic, practical and vitamin filled leather goods, created for every day life. Example, the Nina, a structured knapsack inspired by a jewellery box, to be worn over or across the shoulder (460€).
All the infos on www.claritone-paris.com
If you like Aurélie Bidermann
You will adore Charlotte Chesnais, the new darling of fashion editors and it-girls. With her super contemporary creations, featuring pure and graphic lines, this former Balenciaga stylist is seriously shaking up the jewel universe. Example? Her Saturne earrings in silver and vermeil, an airy reinterpretation of those spotted on the lobes of Karlie Kloss and Laetitia Casta (315€).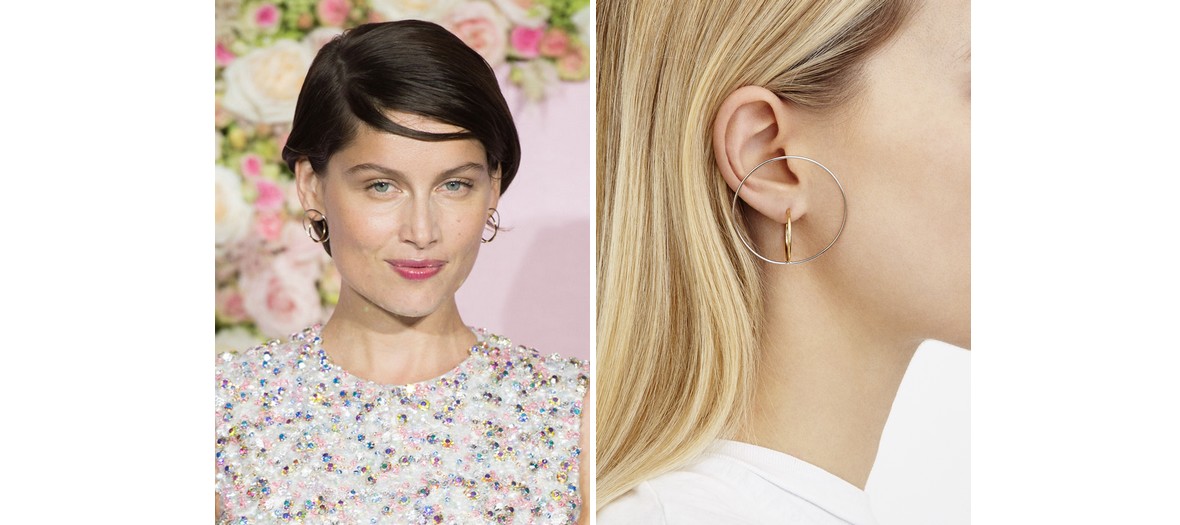 Sold at White Bird, Colette, Bon Marché and on www.charlottechesnais.com
The alternative ? Bangle Up for their wrist jewellery inspired by those worn by Indian women, modernized with coloured and geometric motifs. Bracelets, reeds and cuffs in enamel with fine goldplate to be worn like an accumulation of contemporary art (starting at 33€).
Sold at BHV/Marais, Nilaï and on www.bangle-up.com
If you like Carven
You are going to adore Maison Père, whose singular style imposes itself as the reference of today's Parisian chic elegance without complexes. Having worked for Lanvin, Chanel and Chloé, Camille Omerin conceives her collections like mood boards, pinned with souvenirs and winks to the past. The result is strong pieces, fabrics with exclusive prints drawn by the designer herself and terrific details (ostrich feather, ruffles, mix of fabrics). Summer will be very seventies between a jacquard style knit top (285€), flare jeans (160€) and a pleated skirt in twill and lace (330€).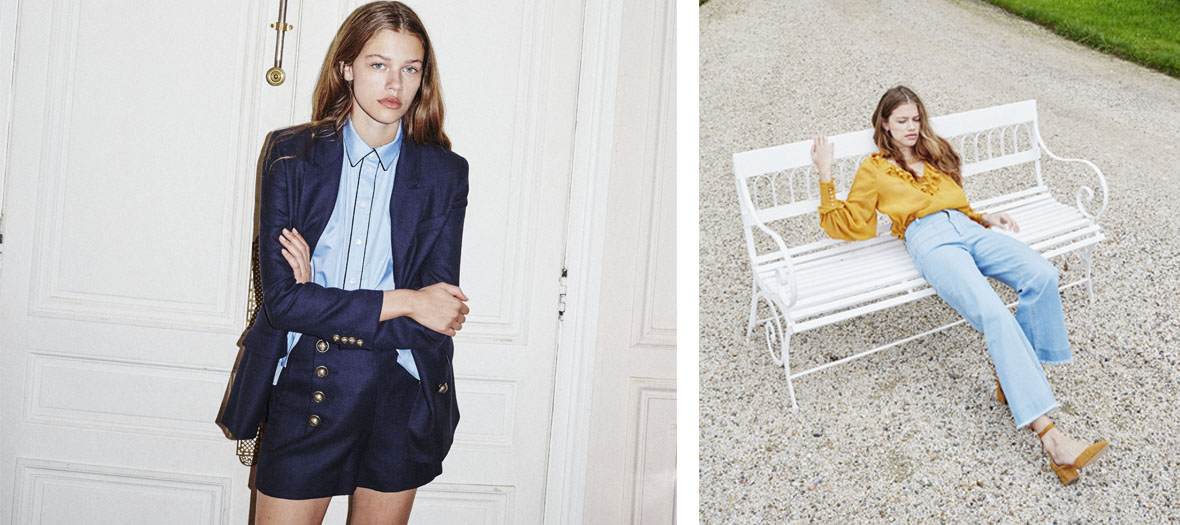 Maison Père 1, rue du Marché Saint-Honoré, 75001 Paris 01 70 52 12 84 www.maisonpere.com
The alternative? Floriane Fosso who mixes style and ethics with panache. To tackle waste, the young designer his fabrics from the scrap pieces discarded by Parision couture houses. Slow fashion is on its way.
Floriane Fosso 39, rue de Montpensier, Paris 1er 01 42 21 00 90 www.florianefosso.com
If you like Isabel Marant and Courrèges
You are going to adore Wanda Nylon, the new trendy label that all the fashion influencers enjoy name-dropping during fashion week. Her show is the spot to see and be seen… The talented designer, Johanna Senyk, has succeeded in the clever wager or reinterpreting the classics of Parisiennes' wardrobes using vinyl, lurex, and super feminine and girl power graphic. Her trench coats in PVC et and patent leather offer another option to the classic Burberry. So there…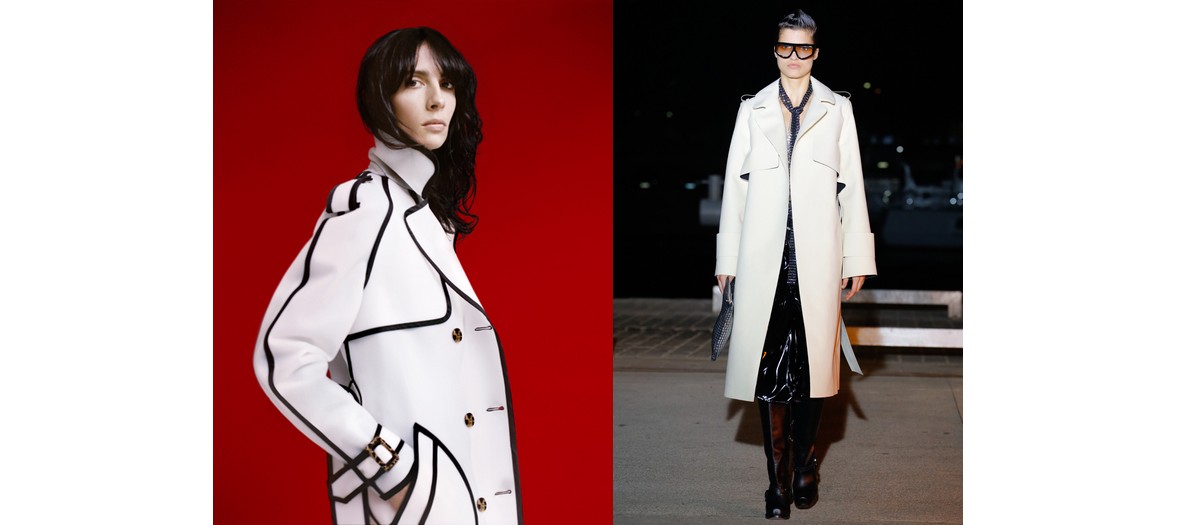 The alternative ? Jour/né. Neo-vintage, cool, fun and resolutely impertinent, such is the DNA of a label launched by a trio of French friends. Léa, Lou and Jerry conceive "young designer" fashion that is wearable and affordable—renewed each season.
Sold at Bon Marché and on www.jour-ne.fr
If you like Louboutin
You are going to adore the shoes of Bettina Vermillon. Its creator, Lorraine Archambaud, wild about style (straight out of Courrèges) wanted to give shoes a clever technical touch… Her distinctive sign? A signature heel in aluminium… as amazing as it's unbreakable. Alleluia ! Her permanent "iconic" collection features the ideal classics of the Parisienne: the perfect black pump, great low boots … As for summer models, they are devastating. In short : the good pair in which to invest asap if you are a real shoe collector.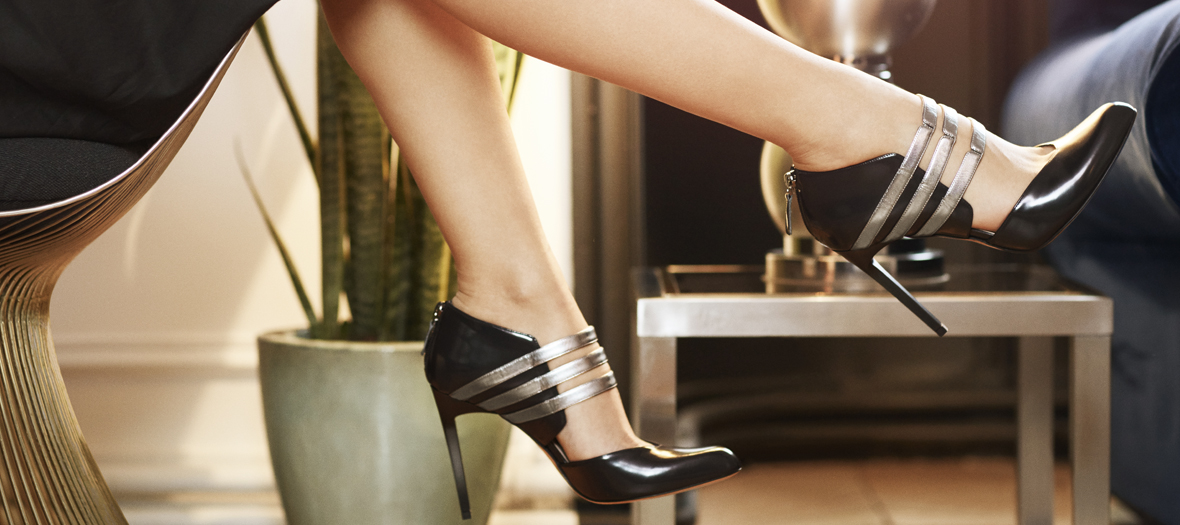 The alternative ? Rivecour and its indispensables at cool prices. Clever pumps (165€), all-terrain booties with heels (195€), super feminine moccasins (165€)— in short, all the essentials to tackle the Parisian pavement.
Sold at Sept Cinq, Lekker Koncept Store and on www.rivecour.com
If you like Sezane
You will adore Balzac and its timeless pieces for the contemporary Parisienne. Known for its literary sweatshirts in homage to famous writer couples (95€), the brand has recently developed its wardrobe around iconic pieces, starting with the one and only grey teddy (160€), fab ruffled shirts (68€), the perfect skirt in navy velvet (72€) and the slim you were desperately looking for that will give you a great looking butt (95€). They are all there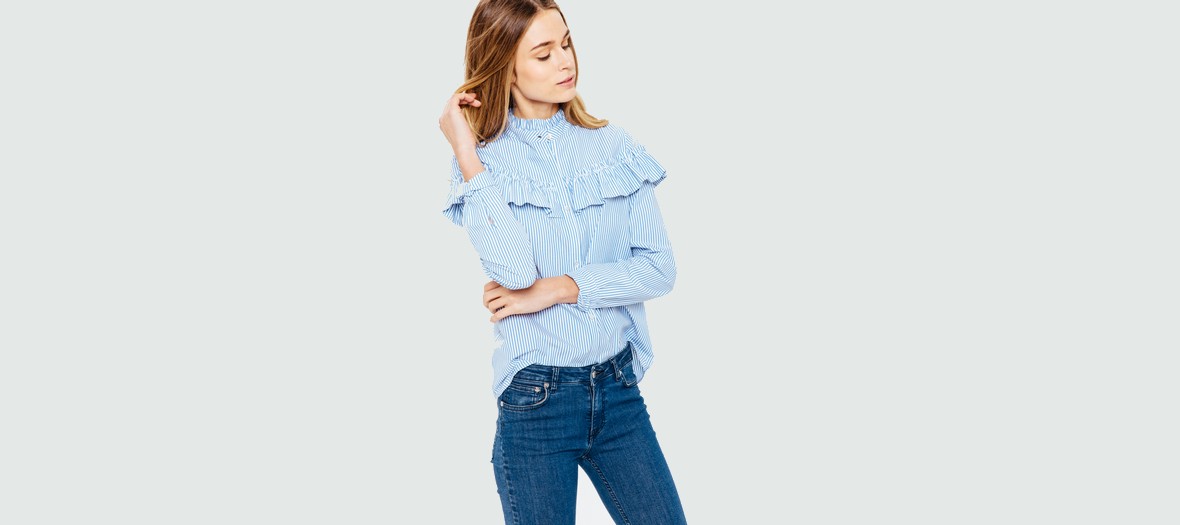 Sold at Galeries Lafayette and on www.balzac-paris.fr
The alternative? Autre. Classics "with a twist" such as the Marion shirts and its plumetis on the shoulders or the Marine shirt and its super sexy back. To be noted also, a semi-customized line to personalise an evening dress. Fancy! www.autre-paris.com
If you like Comme des Garçons and Maison Martin Margiela
You are going to adore Vetements, the most radical and disruptive label of the moment, whose leader is no other than Demna Gvasalia, also at the helm of Balenciaga. For each shoe, the collective creates the event. Culture street, underground references, logo inspirations (DHL, Champion), unexpected collaborations (Juicy Couture, Reebok, Eastpack, Manolo Blahnick…), the group of stylists clearly positions itself as outsiders. Heavy duty.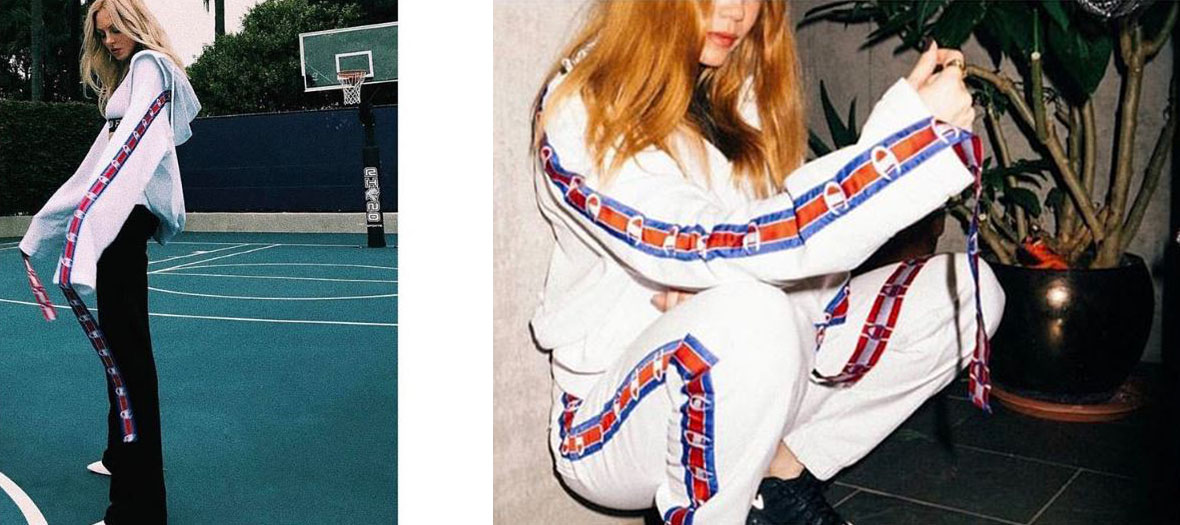 Sold at The Broken Arm. More info on www.vetementswebsite.com
The alternative? Filles à papa. A tad subversive, the label launched in Liège by two Belgian sisters mixes without any complexes the rock spirit with pop culture. Asymmetrical shirt embroidered with sequins (440€), hoodie with logo (255€), transparent lace skirt (540€). Marion Cotillard, Kylie Jenner and Chiara Ferragni are already fans.
Sold at Montaigne Market and on www.fillesapapa.com
Discover also The pop-up store of stylish working girls and Diane Kari: the new must-know fashion label.