All the influencers and fashion editors have been raving about her since two weeks: Diane Kari is the new hot item. In addition to her Jonak collab', along with other trendy friends, the instagrammer with 70k has just launched her eponymous and highly desirable clothing brand. Spotlight.
But who is Diane Kari really?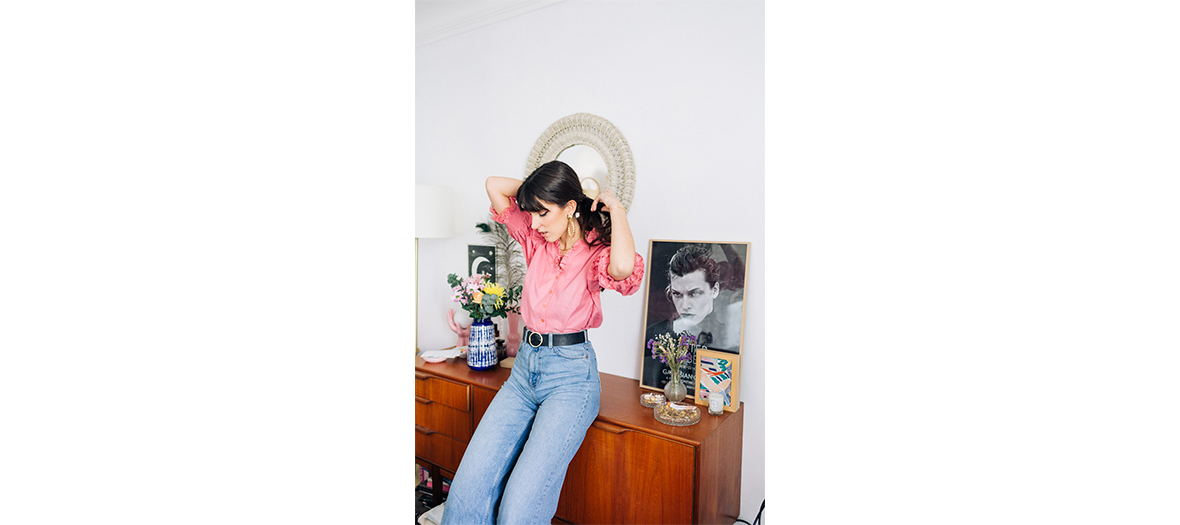 A true Parisienne, daughter of a record seller, Montmartre native Diane Kari quickly developed a passion for the world of second-hand items. Having spent hours rummaging through vintage clothing, she launched Fripouille Vintage in 2017 and sold her irresistible discoveries on Instagram. The first collection of her own brand, imagined hand-in-hand with clothing entrepreneurs, is offering a complete wardrobe with terrific knitwear.
The retro obsession
One finds a little bit of the modern granny trend present in the labels of other influencers such as Rouje by Jeanne Damas or Musier by Adenorah.
Here you will find adorable short cardigans with buttons, to be worn with a nice pair of high waisted jeans, a cute wrap-around dress with small prints, a polka dot skirt, as well as flare corduroy pants. Nothing new under the sun? Maybe, but it's the ideal all-around uniform of the stylish Parisienne. And in this case, the sexy side of the neo-vintage look takes on all its meaning with a stylist who has made second-hand clothing her claim to fame.
Our heart throb pieces:
All the info on www.dianekari.com.
Also discover the new Sézane concept-store and the 10 best looking skirts of the moment.