The specific touch of Parisiennes is first of all their very sophisticated way of wearing flat shoes with allure and heels with a certain nonchalance. Silky materials in velvet or tapestry prints, couture platforms, moccasins and chic derbies, sexy booties or demure high-thighs, Winter sandals or glitter sneakers: just choose the star model of the season that will give you a desirable style.
The no-laces derby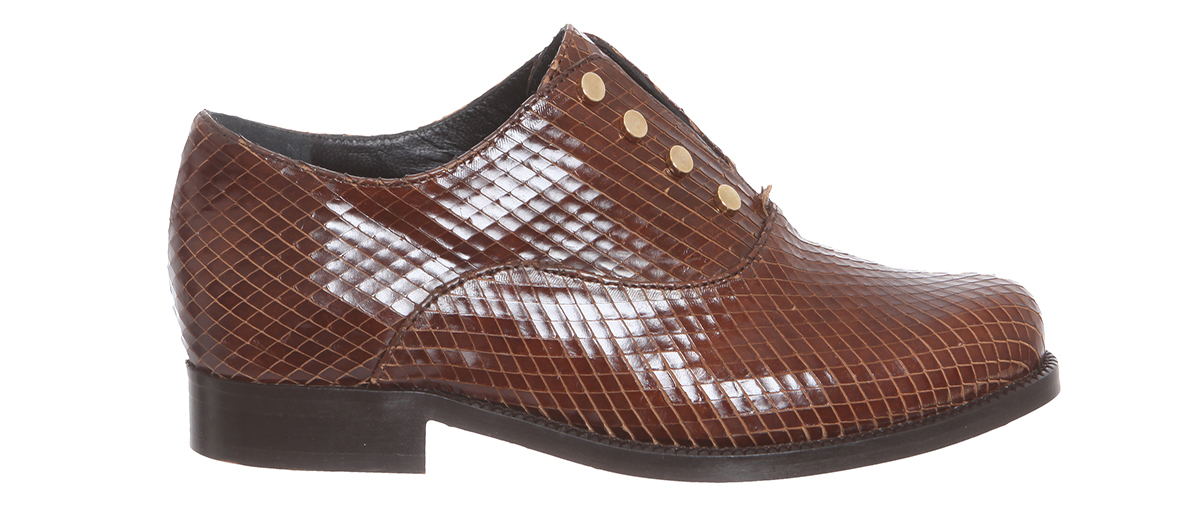 Brown leather derbies 'Jimmy', Petite Mendigote, 180€
Available in all Petite Mendigote boutiques and on www.petitemendigote.fr
Pumps go bling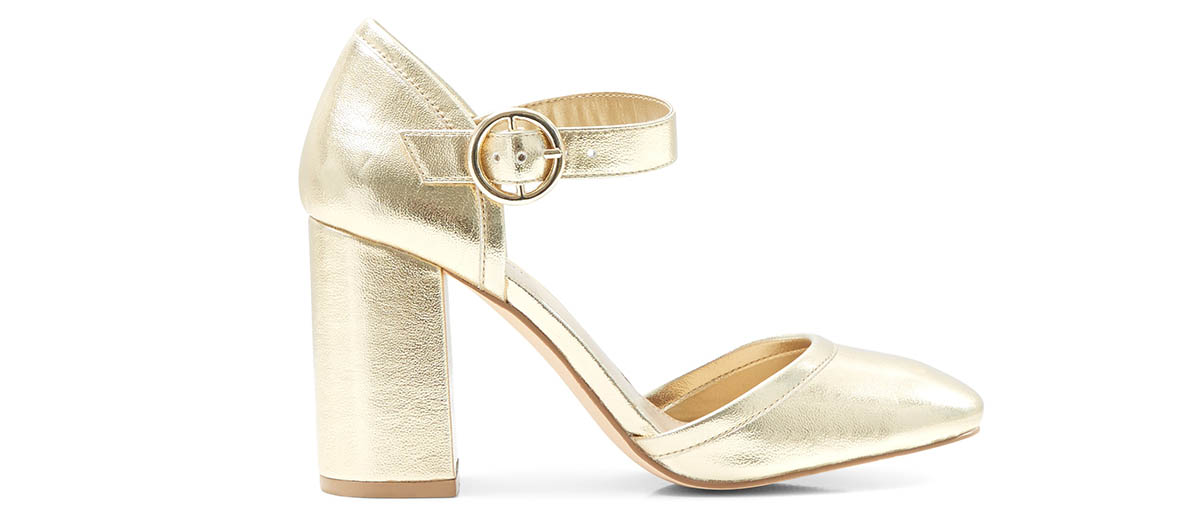 Golden pumps, New Look, 29,99€
Available in shops and on www.newlook.com
An affordable couture basic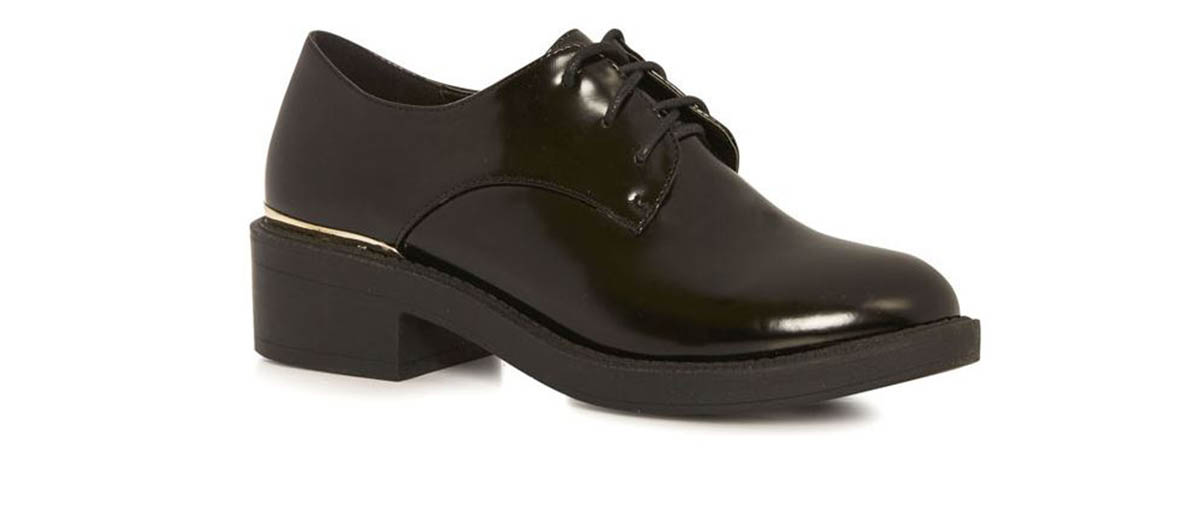 Black derbies, Primark, 12€
Available in all Primark boutiques.
Sneakers with pompons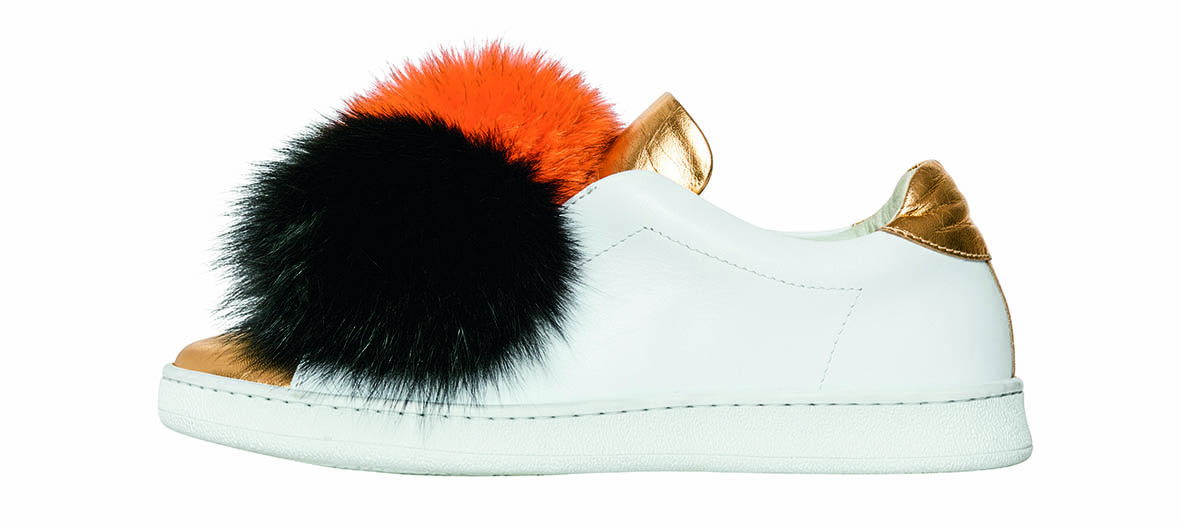 Leather sneaker with fur pompons, Joshua Sanders, 185€
Available at the Galeries Lafayette store and on www.galerieslafayette.com
Dare the winter sandal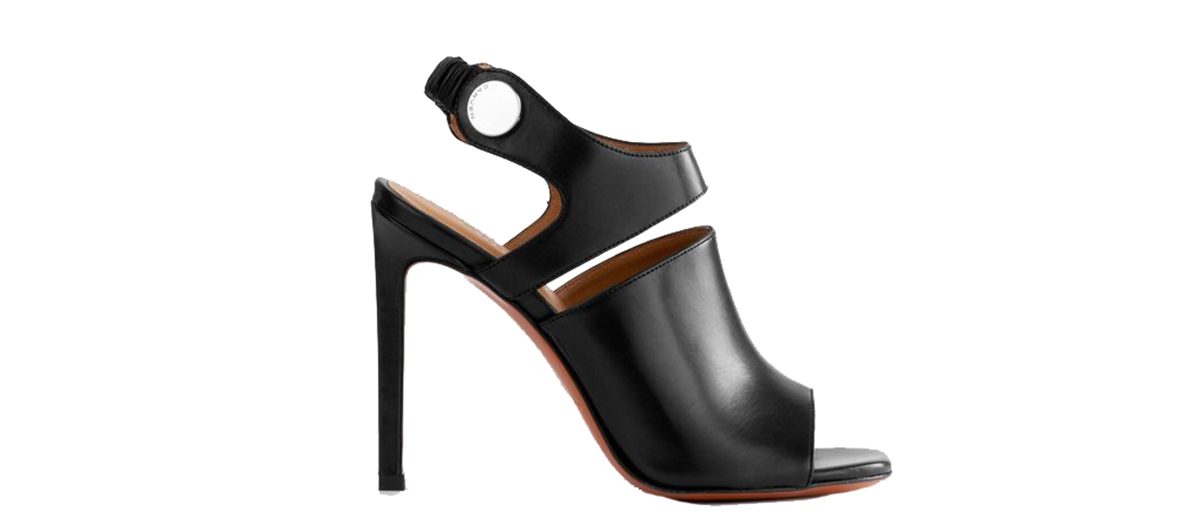 High-heel sandals, Carven, 320€
Available on www.laredoute.fr
The country comes to Paris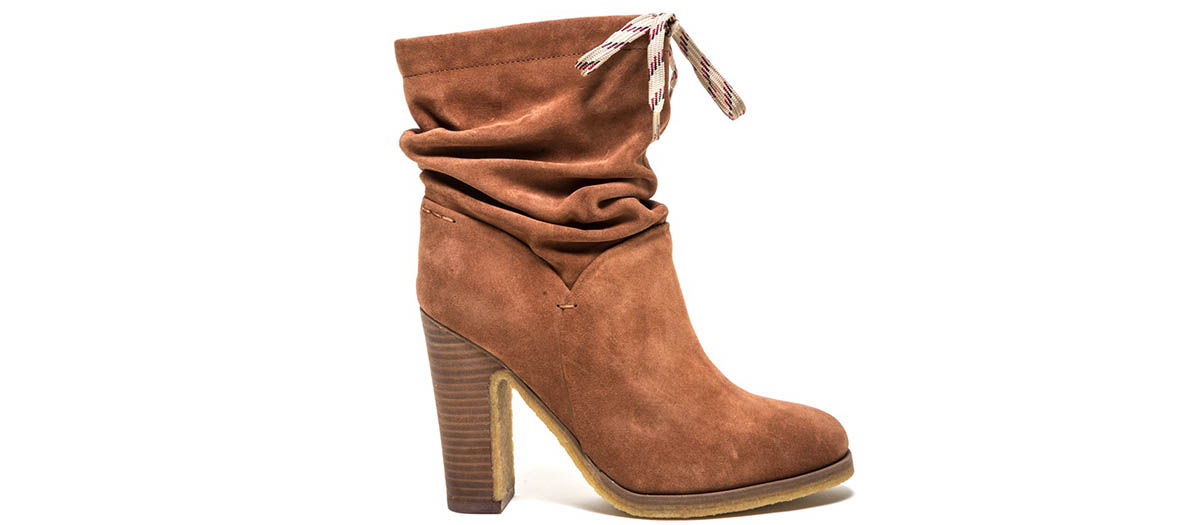 Booties in camel suede leather, See by Chloé, 380€
Available on www.mytheresa.com
The tomboy derby look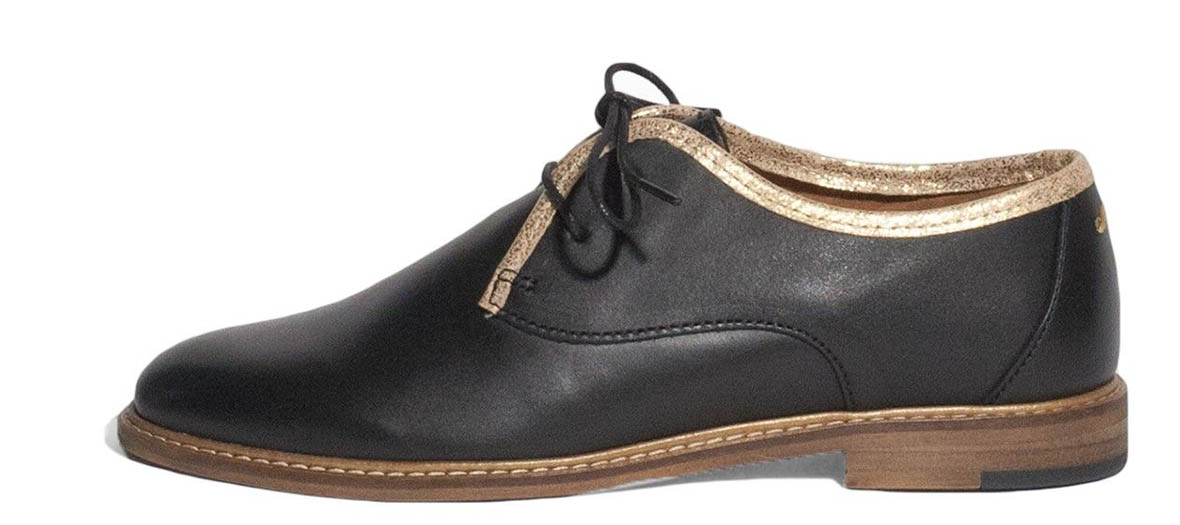 Black 'Eugénie' derbies with leather piping, M. Moustache, 150€
Available on www.galerieslafayette.com
Very Coco booties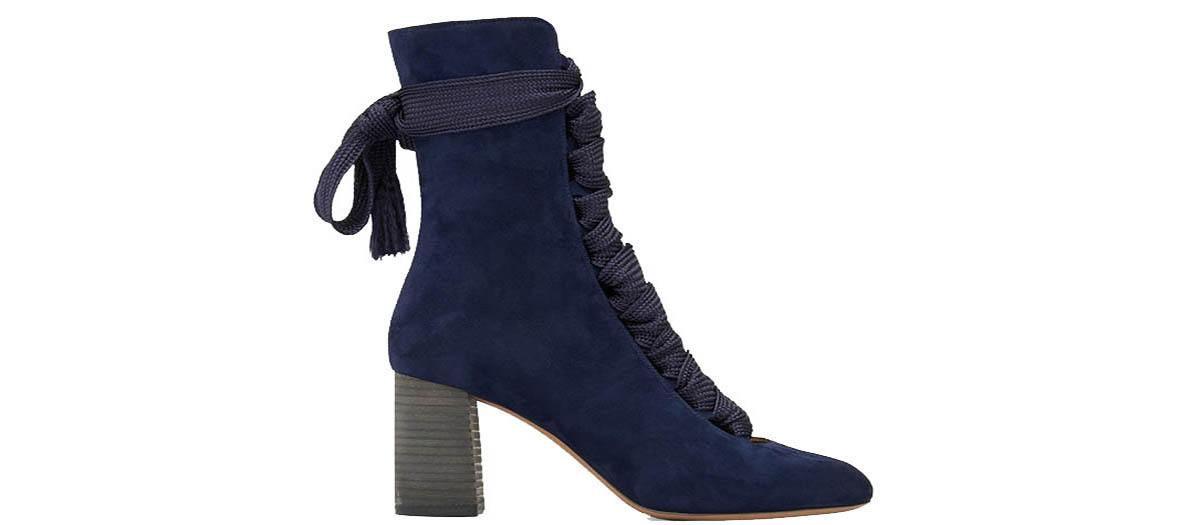 'Harper' booties in suede, Chloé, 910€
Available on www.mytheresa.com
Bow galore booties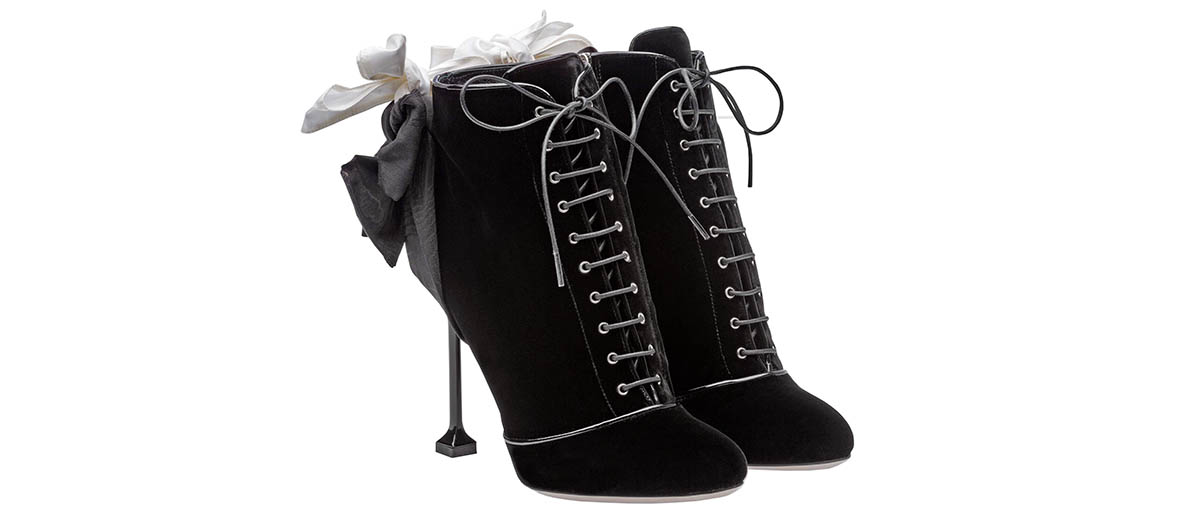 Lace-up booties in velvet, Miu Miu, 1050€
Available on www.miumiu.com
A super girly platform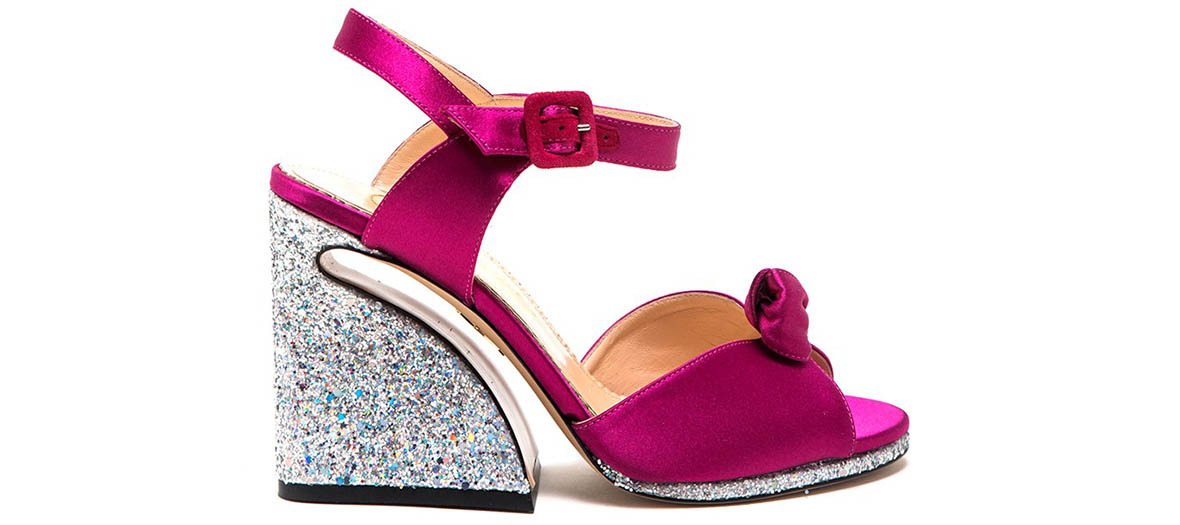 'Vega' sandals, Charlotte Olympia, 711€
Available on www.58m.fr
The chained up moccasin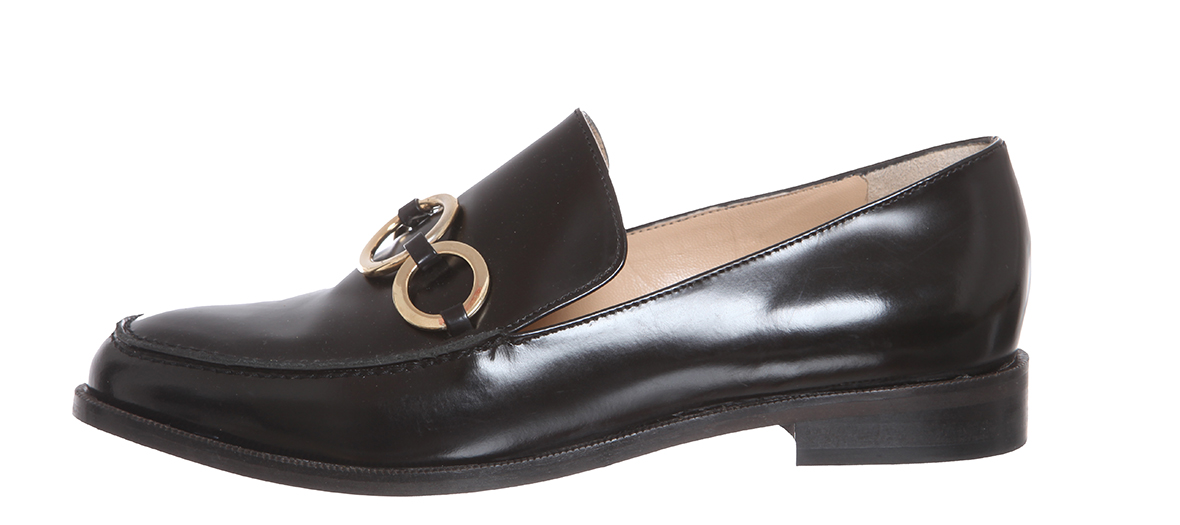 'Daisy' moccasins in smooth leather, Petite Mendigote, 219€
Available in all Petite Mendigote boutiques and on www.petitemendigote.fr
Floral tapestry booties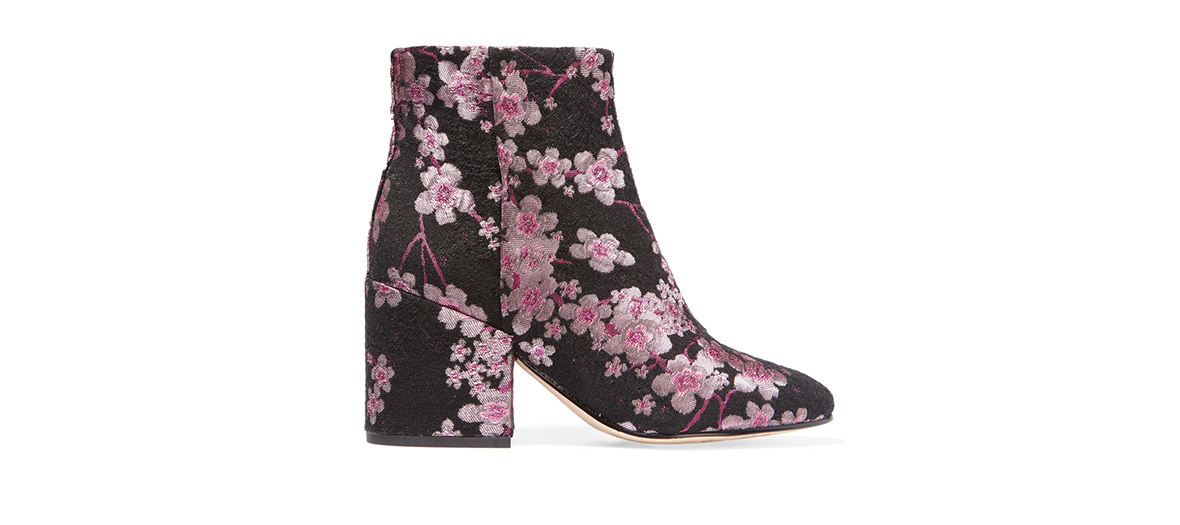 Booties in floral brocade, Sam Edelman, 170€
Available on www.net-à-porter.com
Macadam denim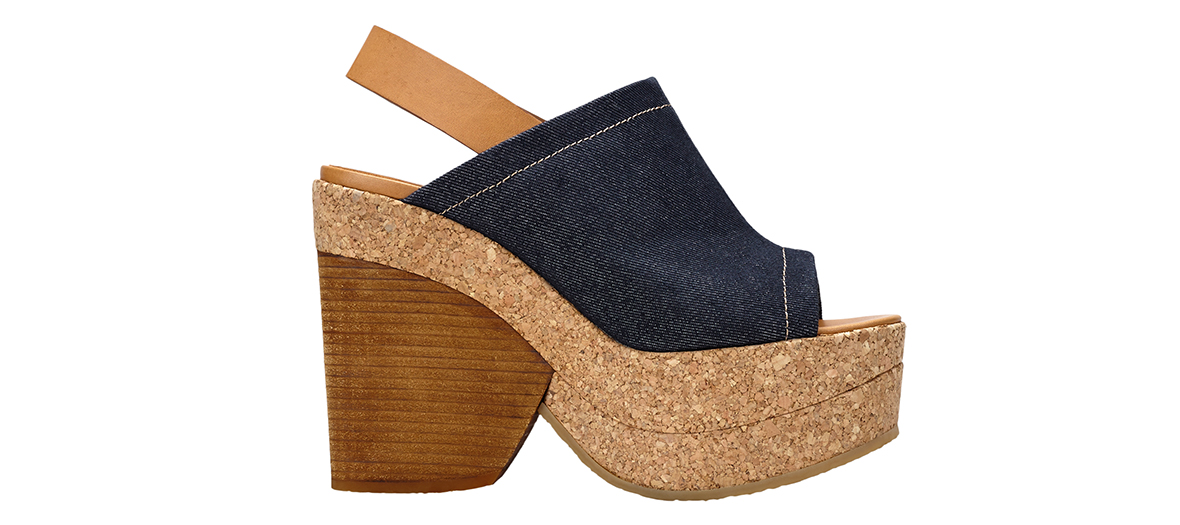 Denim slippers, See by Chloé, 295€
Available on www.mytheresa.com
Metallic chic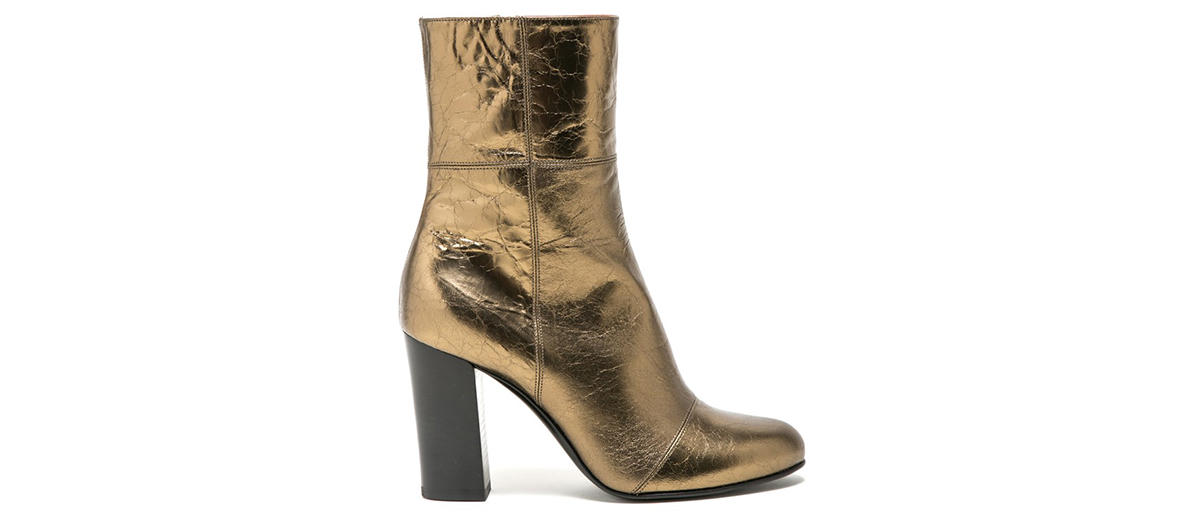 Zipped metallic booties, Michel Vivien, 815€
Available on www.58m.fr
The elegant gith-thigh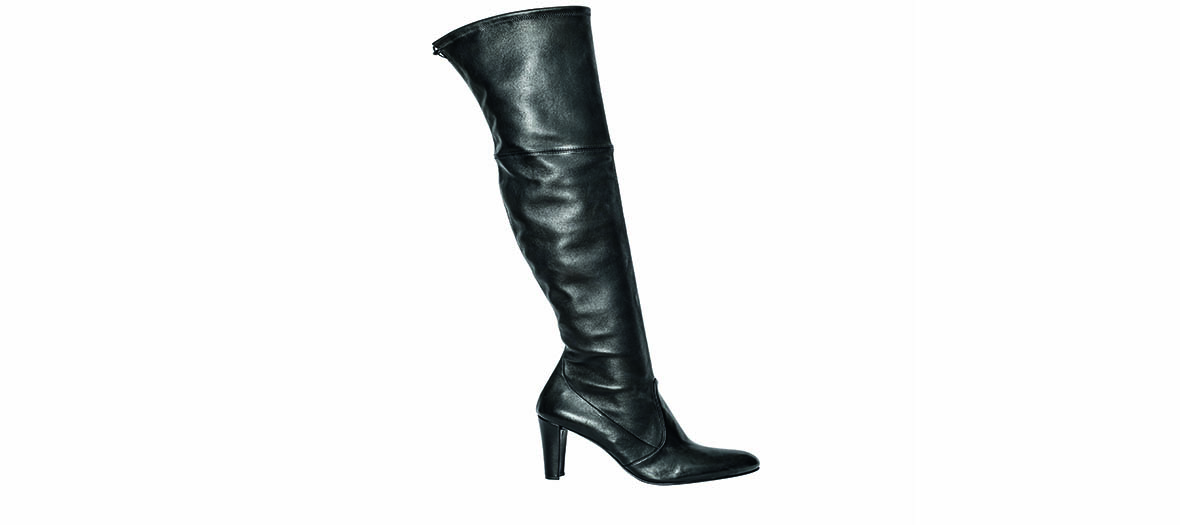 Leather high-thigh boots, Stuart Weitzman, 895€
Available at the Galeries Lafayette store and on www.galerieslafayette.com
Very strappy ankles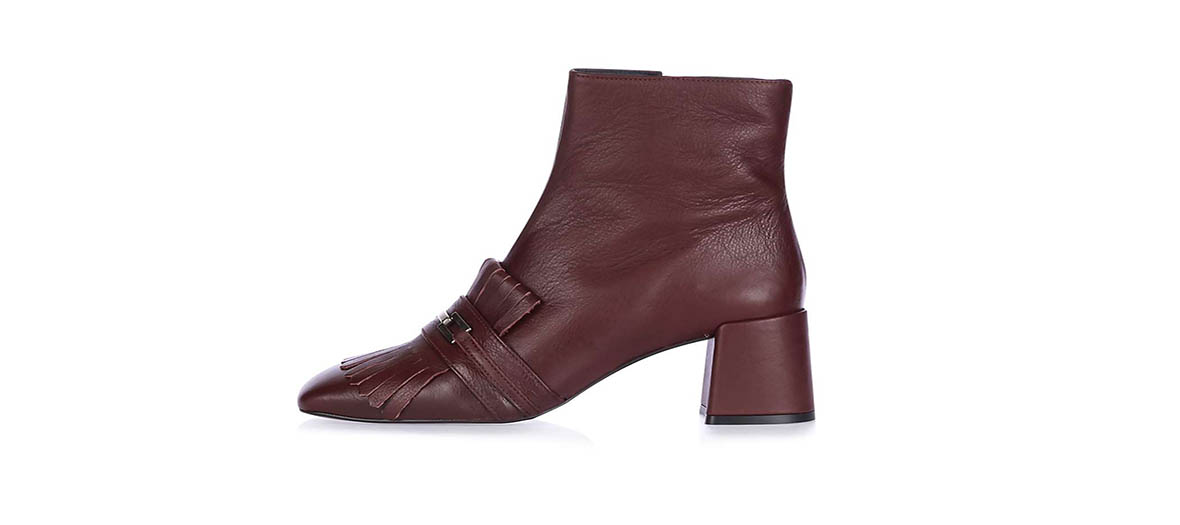 Moccasin booties with fringes, Topshop, 114€
Available in all Topshop boutiques and on www.topshop.fr
Buckles galore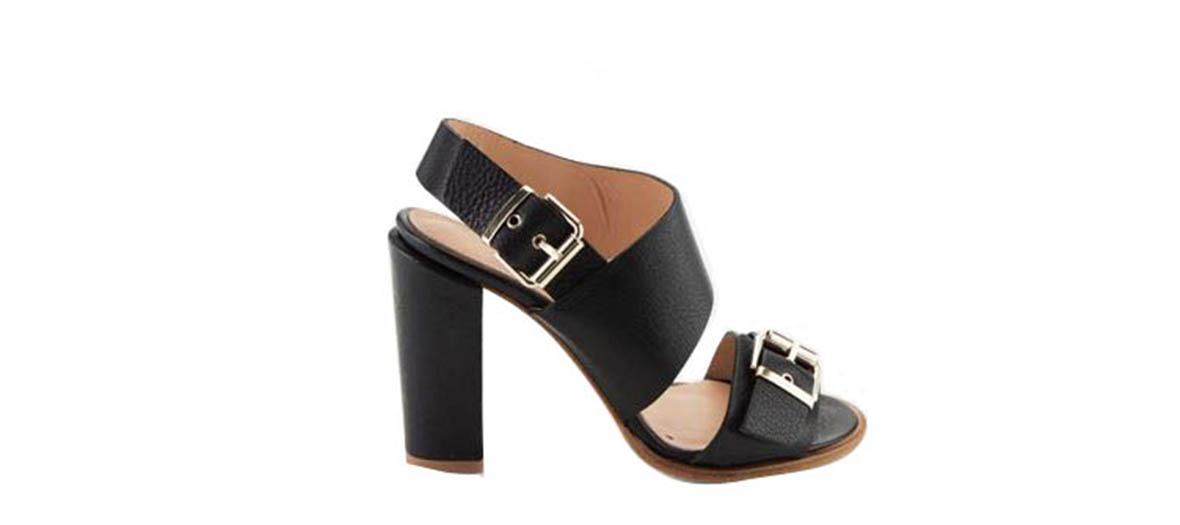 Asymmetrical sandals in grained leather, Vanessa Bruno, 295€
Available in Vanessa Bruno boutiques and on www.vanessabruno.fr
The mocassin rides high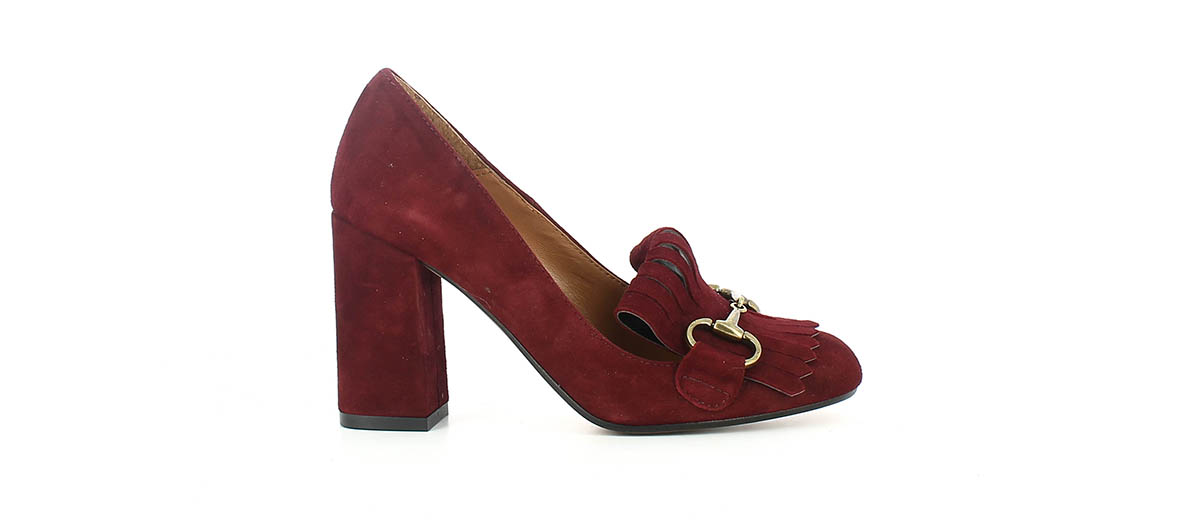 Burgundy moccasins with heel, Jonak, 129€
Available in all Jonak boutiques and on www.jonak.fr
Interlaced leather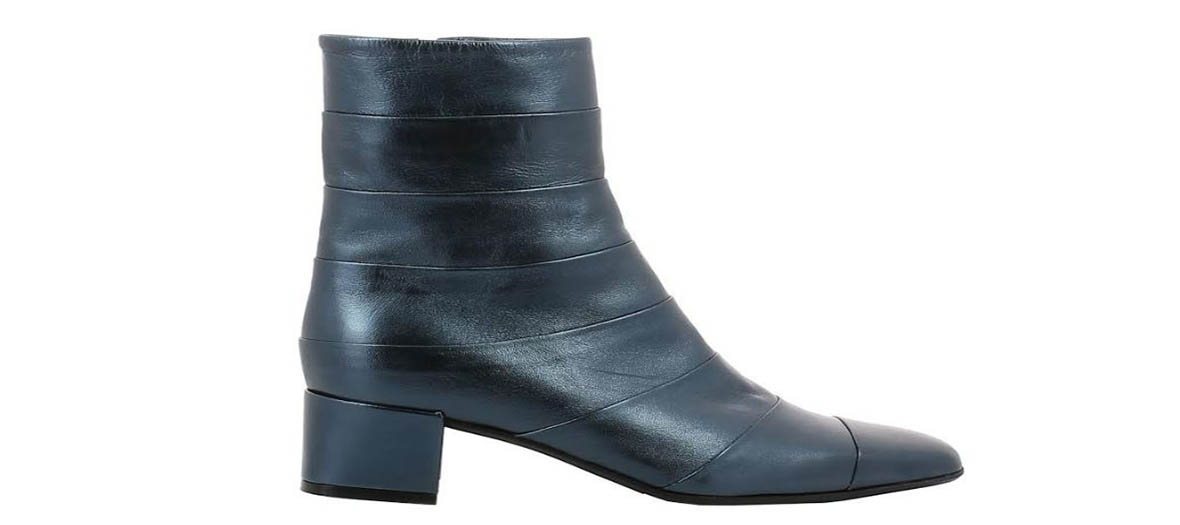 Metallic blue 'Oherty' booties, Carel, 385€
Available in Carel boutiques and on www.carel.fr
The winning trotter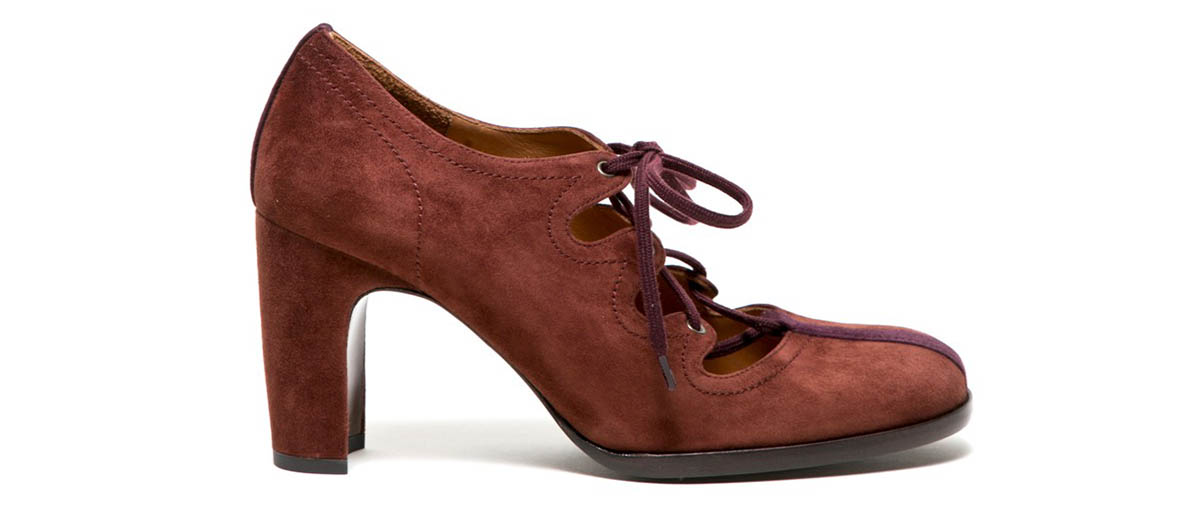 'Aspen' suede Oxford with heel, Chie Mihara, 252€
Available on www.58m.fr
Naughty velvet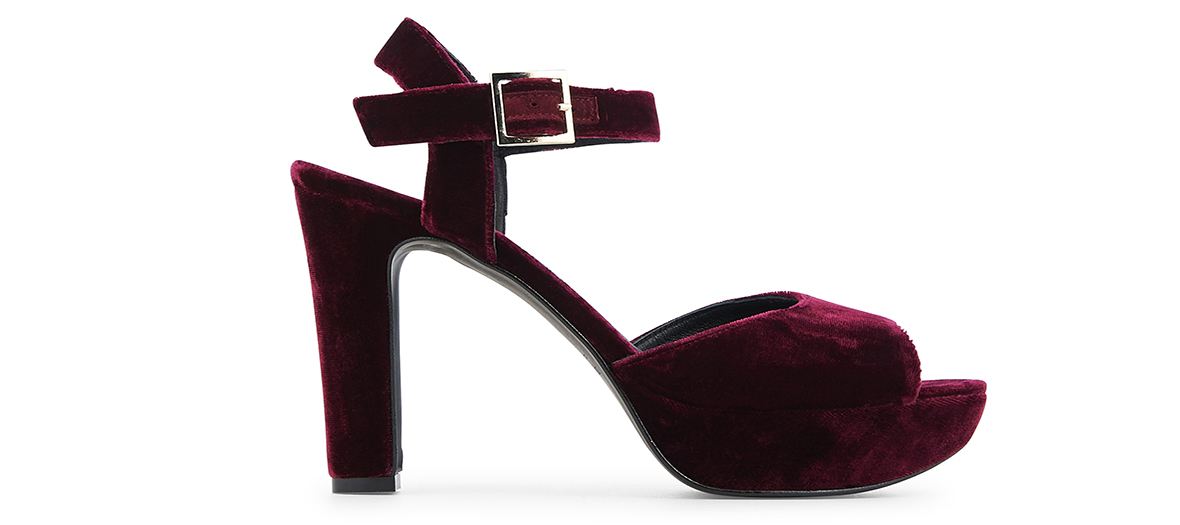 Burgundy velvet sandals, Minelli, 129€
Available on www.minelli.fr
New basic platforms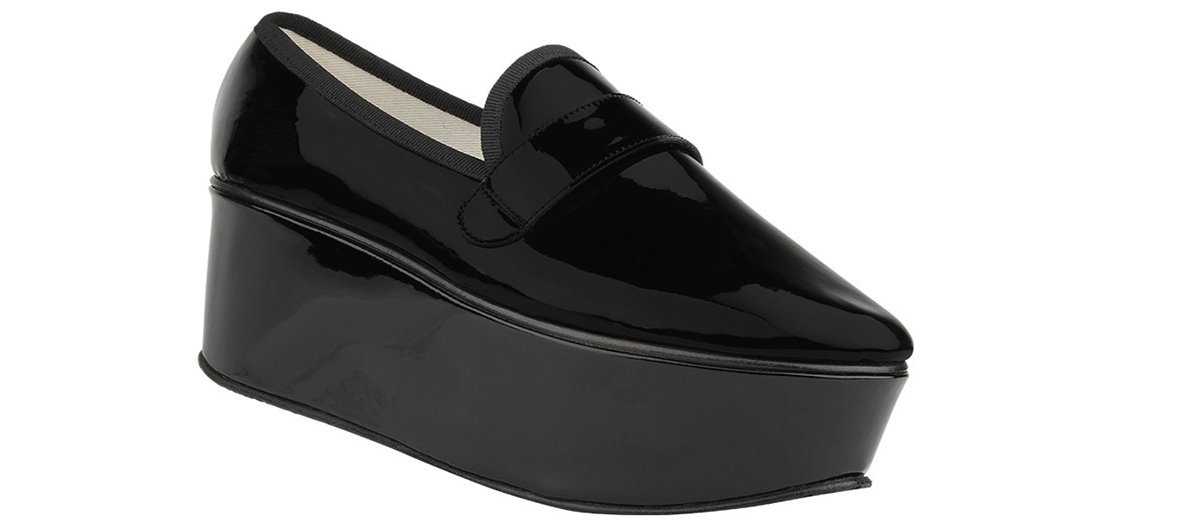 Platform loafers 'Dary', Repetto, 375€
Available in Repetto boutiques and www.repetto.fr