This is the opening that all addicts to this cult Swedish brand, already well established in London , Copenhagen or Seoul and of course Stockholm , have been waiting for . Arket , the brand with collections as minimalist as they are colorful, has (finally) settled in the heart of the Marais , in the extension of the BHV building . Fashion for the whole family, decoration and even a Nordic café : we definitely went there.
A sharp selection
Print enthusiasts had better move on. No patterns or frills at Arket , which since 2017 has been advocating minimalist fashion tinged with touches of bright colors to brighten things up. Faithful to these clean Scandinavian lines, here we catch cashmere hats in all colors (€49), silver leather boots (€299), a pretty bouclé jacket (€159), jeans with a perfect wash ( €79), a knit dress (€129) or a lace evening dress (€119), a pretty little red leather bag (€119) or even an oversized puffer jacket (€229). Note: the great children's selection and a Marais-compatible men's wardrobe, both simple and sharp.
Inspirational decor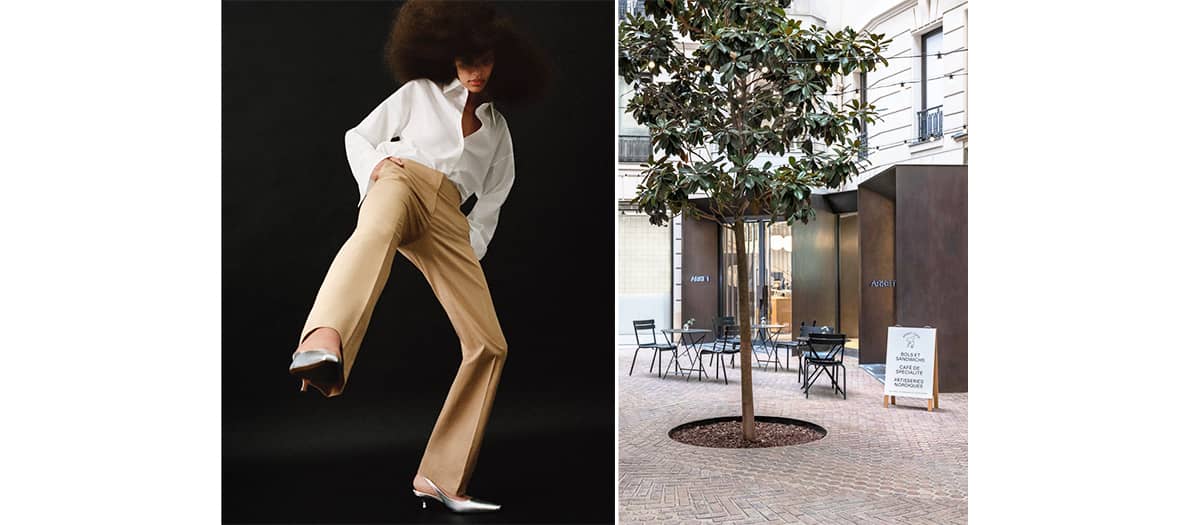 We love the decor offered upstairs with beautiful original pieces capable of sprucing up its interior: earthenware mushroom box (€49), fish carafe (€29), cabbage leaf salad bowl (€69) or crockery colorful .
A thundering veggie coffee
Temperatures oblige, the Swedes are knowledgeable in comfort food. As in most of its shops, Arket offers a selection of ultra-comfy vegetarian snacks in its café… At level zero, you automatically order a Blue Cheese Danish, a sort of addictive little croissant filled with blue cheese and shallot (€5.50), a sweet potato and hummus salad (€10.90) or a beetroot and kale bowl (€10.90).
Open every day from 10 a.m. to 8 p.m., Sunday from 12 p.m.
Also discover the Destree shop in Paris and our fashion headquarters for branded pieces at mini prices