What would the Parisienne be without her LBD "Little Black Dress" ? Classic, versatile, timeless, the ultimate fashion item, the little black dress is to French women what sneakers are to American women: an essential.
The couture exhibition that Parisiennes dreamed of
Savvy fashionistas hold the most anticipated event of the moment with the sale of 300 iconic black dresses from the biggest fashion houses auctioned by Didier Ludot , the pope of Parisian vintage, which will be preceded by an exhibition this weekend not to be missed under any circumstances to discover this dream wardrobe where Chanel , Courrège and Nina Ricci rub shoulders with unparalleled chic.
More than a collector, Didier Ludot devotes a cult to the little black dress to which he devoted a collector's book to Assouline editions in 2002, in parallel with the search for ever rarer collectible models for his shop. He even went so far as to become a stylist by creating his own prototypes of little black dresses between 1995 and 2015.
The appointment is made in the private mansion Cornette de Saint-Cyr , avenue Hoche, in the 8th. For the occasion, Didier Ludot and Félix Farrington have brought together the most beautiful nuggets from their boutique at the Palais-Royal .
A collector's exhibition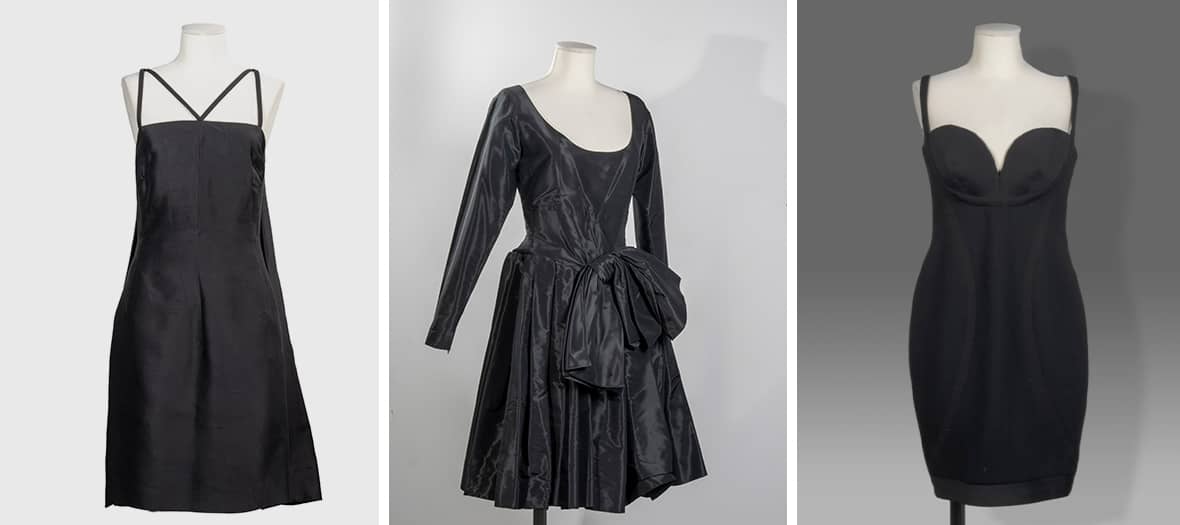 With an exhibition worthy of Galliera, we marvel at more than 300 models of little black dresses, an inexhaustible source of inspiration for great fashion designers, with extraordinary pieces dating from the 1930s to the present day.
Insider collectors will rejoice on Monday to bid on the model of all their fantasies. Under the hammer: dresses from Yves Saint Laurent Rive Gauche , Yohji Yamamoto , Molyneux , Versace and Didier Ludot himself . Considered sold ?
A real treasure: you can discover the exceptional canvases of René Gruau , Christian Dior 's illustrator , from a private collection.
Didier Ludot, the pope of vintage haute couture in Paris
Avant-garde and passionate about haute couture, Didier Ludot was a pioneer collector of vintage haute couture pieces from the 1970s onwards from the wardrobes of countesses, starlets or women of taste...
A haven for fine connoisseurs (even Hamish Bowles , the right arm of Anna Wintour and the MET gala , went there, that is to say), his shop located in the Palais-Royal under the arcades of the Galerie de Valois brings together a collection huge collection of designer outfits and accessories worthy of the greatest museums with outfits for balls and galas, other more contemporary ones for the big nights, extremely rare shoes to knock Carrie Bradshaw off their feet and fabulous bags and jewellery.
Didier Ludot's little black dresses , at the Cornette de Saint-Cyr auction house, 8 avenue Hoche, Paris 8th. Public exhibition on March 4 and 7 from 11 a.m. to 6 p.m. and March 6 from 2 p.m. to 6 p.m. Sale on March 8 at 2:30 p.m.
Also find The new essentials of Parisian lingerie and American Retro Studio, the store of vintage pieces that fashionistas are obsessed with.