For a hot evening spot and to relive this summer's beach shack experience during a fiesta worthy of Bali or Formentera (we love to dream!), holidays are prolonged at Barbanegra. Zippy cocktails, Southern nibbles and concerts—ready to go?
It's not obvious getting in the mood on the way there, walking along the La Rapée embankments and its dingy parking lots. But once you have arrived in front of the Cité de la Mode et du Design, this festive guinguette stands out like a joyful oasis with its handsome protective trees, its sand, its tropicool garden swings and wicker Emmanuelle chairs. Frankly beautiful.
To ensure good vibes, the staff has selected a musical group that relays itself every evening in guitar-voice mode with chill sounds as we like them. And during their smoking breaks, it's fun to sing along and make a few arm gestures to accompany an old Alabina or Dalida tube. We won't breathe a word...
Kémia passion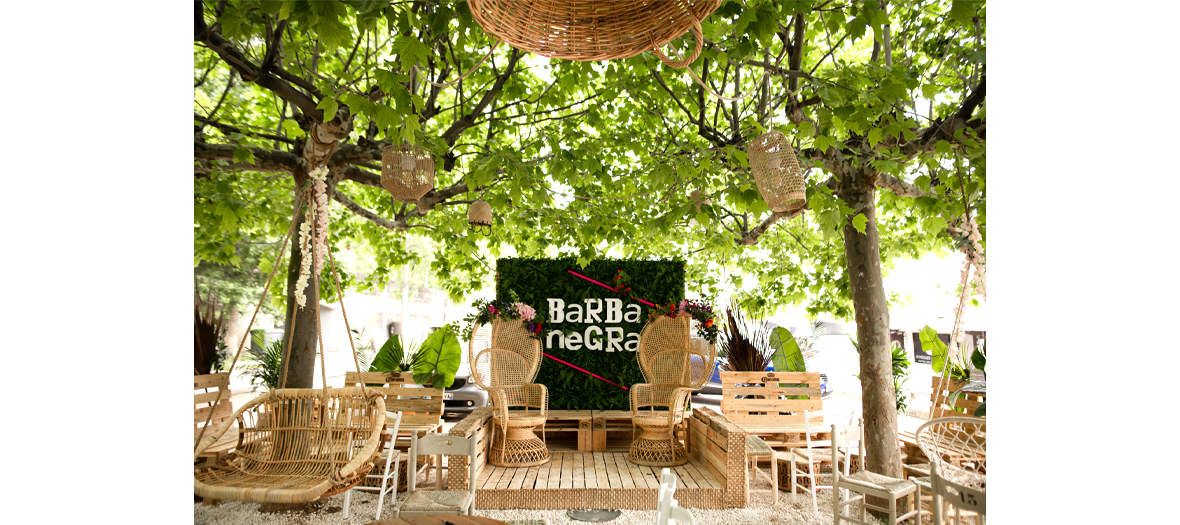 Nothing to do with the decor, but in terms of food, the four buddies at the origin of the project went back to their first love: the Maghreb. In keeping with the Oriental mood, we choose the kémia-style basket: duo of houmous, grilled chicken, burratina, tomatoes pineapple, brioché  bread and beet chips (€25).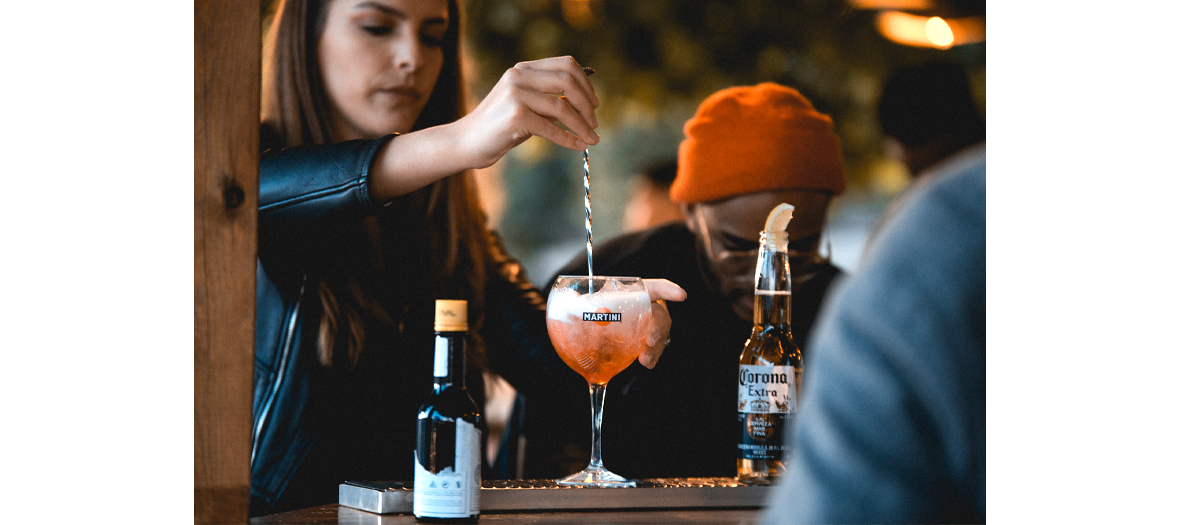 Show stopper: the cocktails (€13) are for sure the hit of the evening. Hard to decide between the Bidaoui Spritz (Martini, Saint Germain, prosecco and orange blossom,) or the Boukha Club, a Tunisian fig alcool pimpled with fig syrup and spices, pear juice and cranberry. And their latest more instagrammable potion to be shared served in a real coconut  shell with gin, coconut water, cream of raspberry and pineapple juice (€20). Cheers!
Open Tuesday to Sunday from 7pm until 2am as long as the weather stays balmy!

Also discover the Cap Ferret beach ambiance of Polpo, the best cocktails bar in Paris and Rouge à Lèvres, a wine and tapas bar like in Bali.