Are you on the lookout for the most trendy cocktail bars in the capital? A quick tour of the new hot spots to come enjoy happy hour in winter, go out for a drink, sip the prettiest magical potions all over Paris.
Bisou.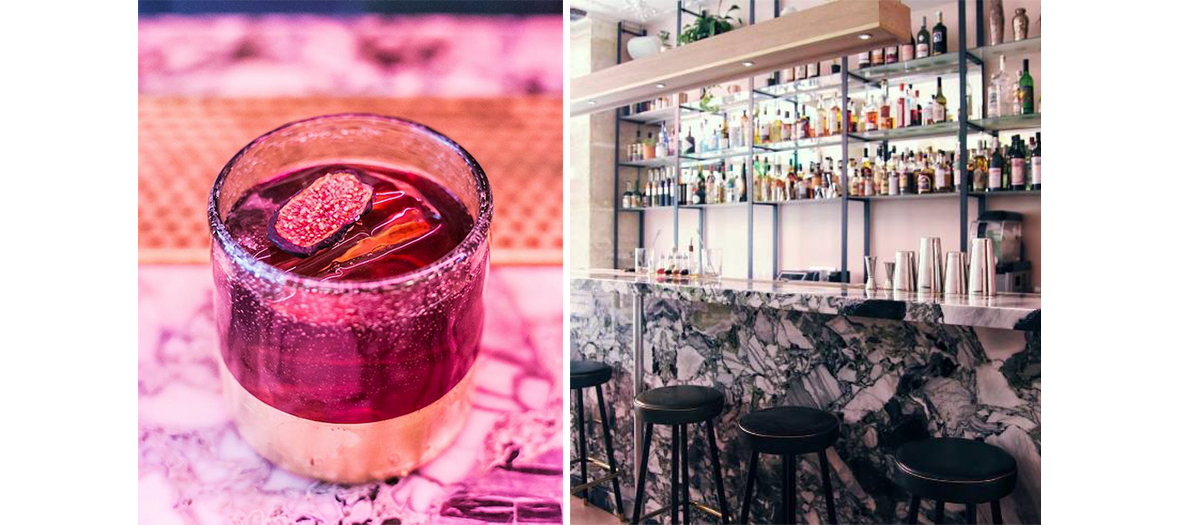 This cocktail venue in a PollyPocket spirit is the new clever idea of Nicolas Munoz, cocktail champion of France in 2017, already at the origin of Bespoke. Here, no set menu, but special potions concocted with feeling, based on fresh seasonal fruit and vegetables (single rate €12). Ask the bartender directly. For small hunger pangs, a fab sandwich in active charcoal bread with tomato, mozzarella (€7). Go, go, go… Bisou.
Bisou. www.bar-bisou.fr, 15 boulevard du Temple, 75003 Paris, 01 40 27 82 85.
Uma Nota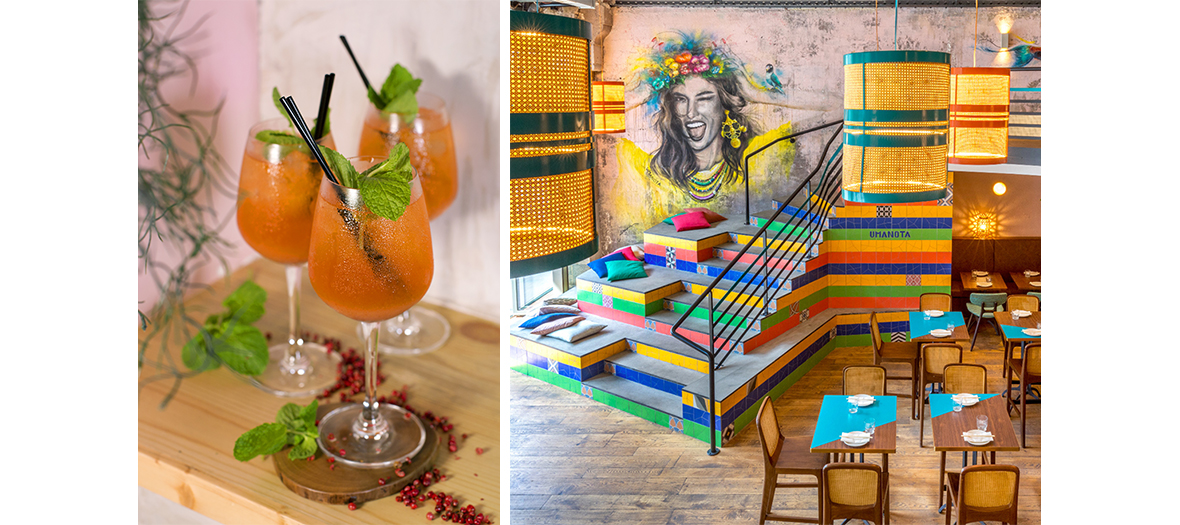 Inspired by the trendy tapas bars of Sao Paulo, this XXL neo-boteco with Japanese influences gives good vibes to Parisian evenings, with ultra-cool caipirinhas: from the classic (cachaça, green lemon, sugar, €8.50) to the wild version with wasabi (€9.50). The ideal combo? Ceviche (€13), avocado salad (€9) and skewer of squid (€9).
All the info on Uma Nota.
Uma Nota, www.uma-nota.com, 86 rue Réaumur, 75002 Paris, 01 42 33 07 71.
Bô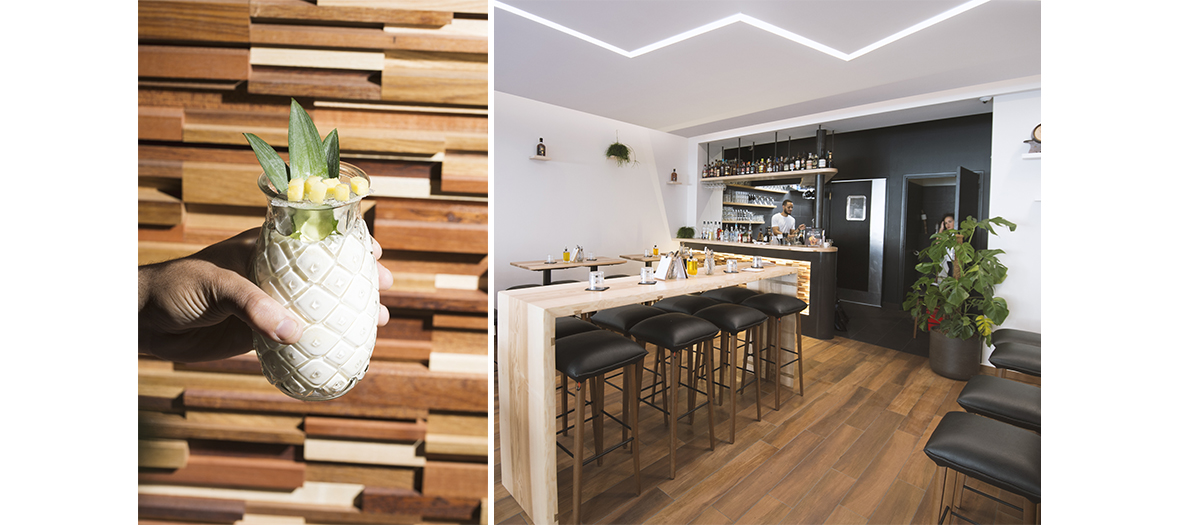 Impossible to stop Julia Sedefdjian. After the noticeable opening of her "Niçois" restaurant, the ex-youngest star chef of France does it again with this Caribbean bar, co-piloted by her two associates, originally from Martinique. The signature cocktails put the spotlight on rum, but fans of gin and vodka will also find what they like (cocktails €10-12). Special kudos for the Bobo (old rum, honey, green lemon, pimento, €10), to sip with Creole pig blood sausage and cod chiktay while listening to the native soundtrack.
All the info on Bô.
Bô, 8 rue de Poissy, 75005 Paris, 01 42 02 59 19.
The bar of Jòia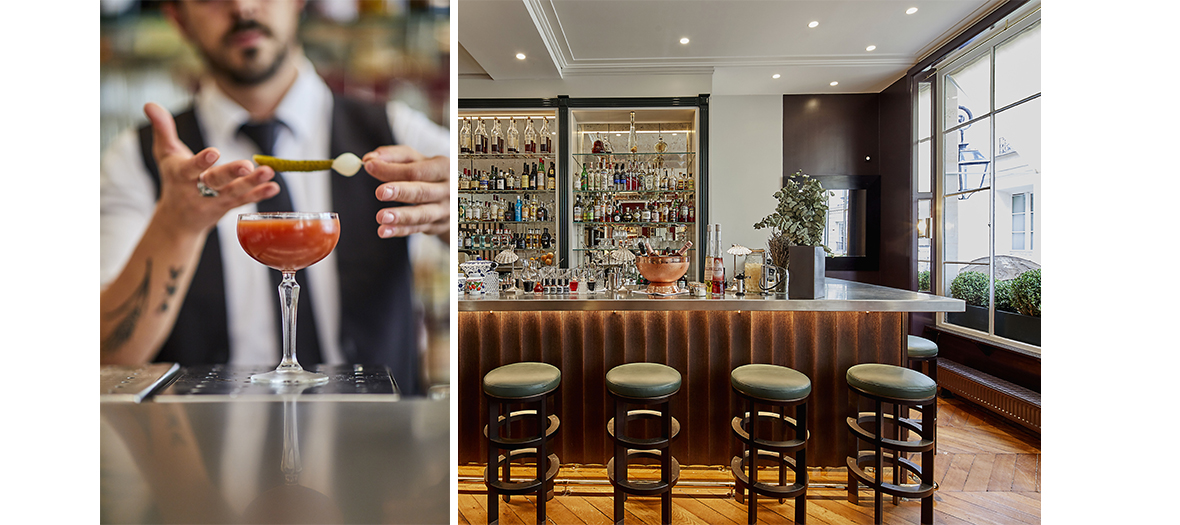 While you need to reserve months ahead for a table in the dining room of Hélène Darroze, it's less well known that a terrific speakeasy is hidden on the first floor of her restaurant in the Sentier: great bar, fireplace, velvet sofas and amazing cocktails. Everything has been conceived to make this boudoir into the dream setting of Parisiennes, who to come sip a glass of wine or a French-style Spritz (€15), nibbling on truffle pop-corn (€6), or a fried chicken to be dipped in a mousseline of cumin (€11).
All the info on Jòia.
Jòia, www.joiahelenedarroze.com, 39 rue des Jeûneurs, 75002 Paris, 01 40 20 06 06.
Boteco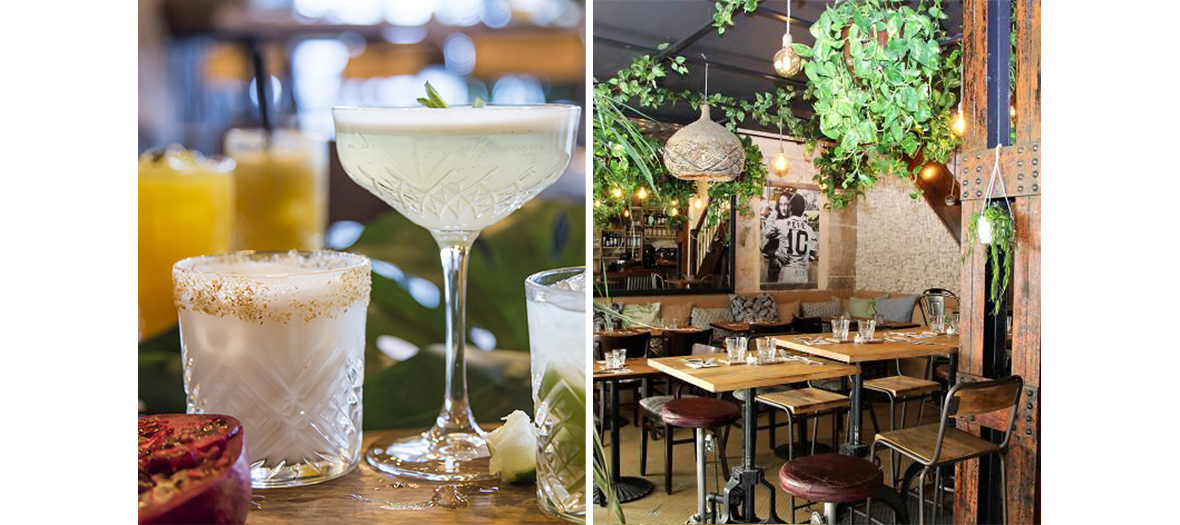 The second address of Boteco is even more caliente. In an urban jungle decor with plants reaching up to the ceiling and destroy tires, this is a cocktails bar just like in São Paulo. We like: the absolutely addictive do Brasil potions, such as the incredible all-white Coco Lulu with shavings of roasted coconut to nibble on around a drink (€12), or the caïpi Mulata passion, syrup of cacao and tonka bean (€11). For quick eats, go for picanha of beef (€14) or tapioca cubes with cheese (€11). Que bom! To be enjoyed while listening to Samba and Bossa Nova music while flirting with your cute neighbour at the table next to you.
All the info on Boteco.
BotecoVila Mada, www.boteco.paris, 51 avenue Trudaine, 75009 Paris.
Cravan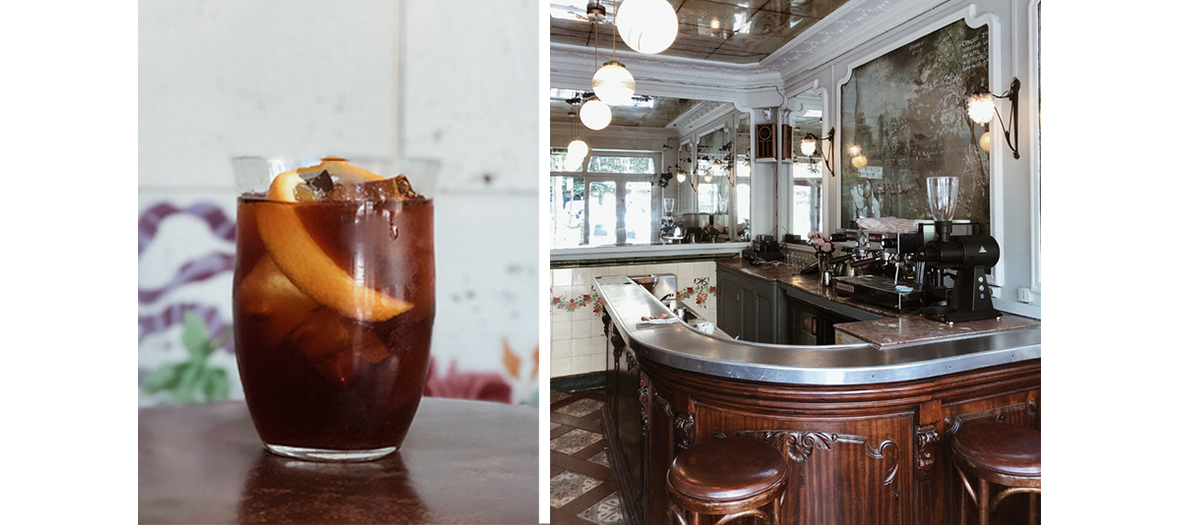 Things are jumping in the 16th arrondissement. And it's happening in this new hot spot set up in a classic bistro of yesteryear with lot of charm. At the helm, Franck Audoux (ex Chateaubriand), mixologist and cocktails expert, who distillates his know-how : Bloody Mary, Barbaresque (rum, pineapple, Cointreau, nutmeg, cinnamon), French 75 (gin, absinthe). The utmost of chic ? A tad snobby nibbles: lobster roll (€26), roasted eggplant (€10 €), crab tarama (€10). Cocktail €12.
Cravan, 17 rue Jean de la Fontaine 75016 Paris, 01 40 50 14 30.
Botanero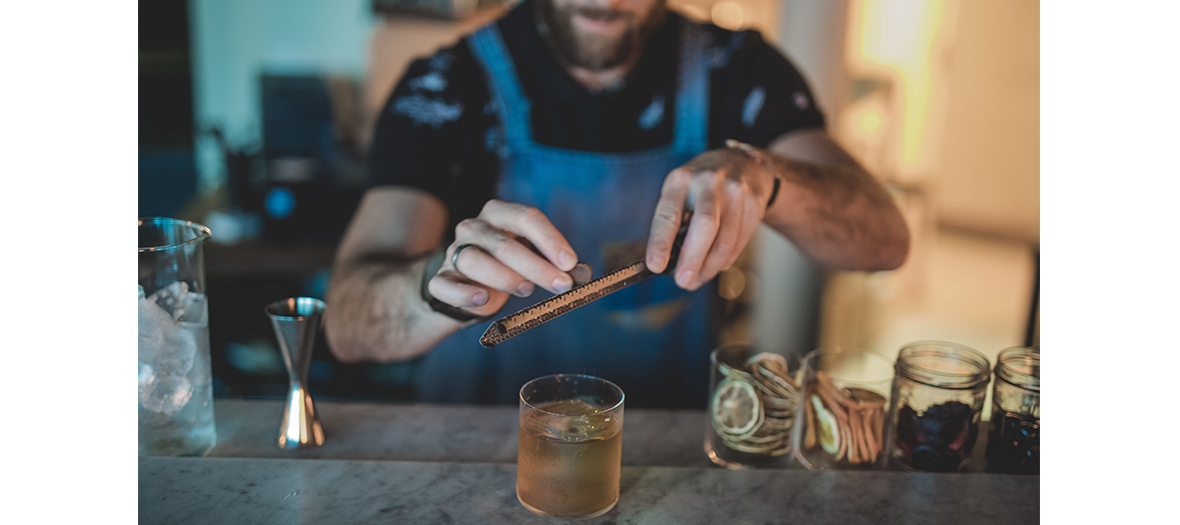 With its overwhelming house concoctions and caliente plates, this new mezcalaria is dynamiting the Marais. Between Davy Ngy (Distrito Frances), Thomas Gardez (Buvette), Daniel Ferro (ex Verjus) and Nicolas Cruz (ex Gravity), the team has a good background. Result, a Mexican hot spot far from the usual clichés that whips up new finds such as the Doudou Galak (milk punch, mole, mezcal, coconut, €14) and the squid taco with pimento (€8).
Botanero, www.botanero.fr, 25 rue du Pont aux Choux 75003 Paris.
Liquorium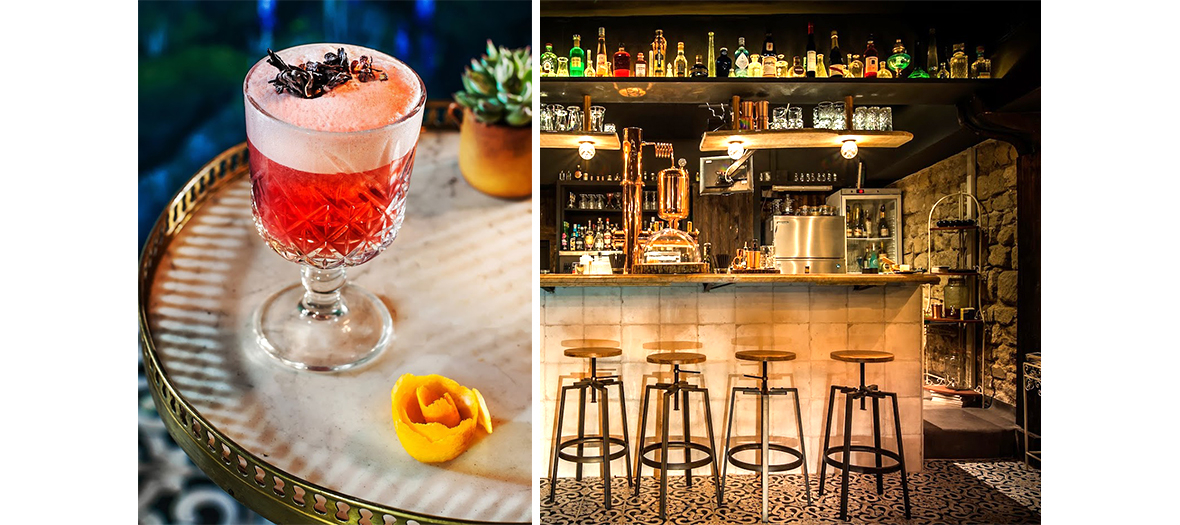 Heads: a stylish bistro in the Halles. Tails: a wild speakeasy bar hidden in the cellar, whose scenography was entrusted to cinema set decorators. The pitch? Inventor of bewitching potions, Doctor Drink has set his shakers in this amazing of curiosities. Just choose between one of the à la carte cocktails such as the Death Black Spot (rum, cream of coconut, guava, (€12) or a customized creation (€14). Very cool: the mixologist workshop to concoct your own cocktails, between friends (€125 for 3-10 persons), with the help of a pro.
Liquorium, 11 rue Saint-Denis, 75001 Paris, 09 63 69 02 72.
Pigalle Fromage Club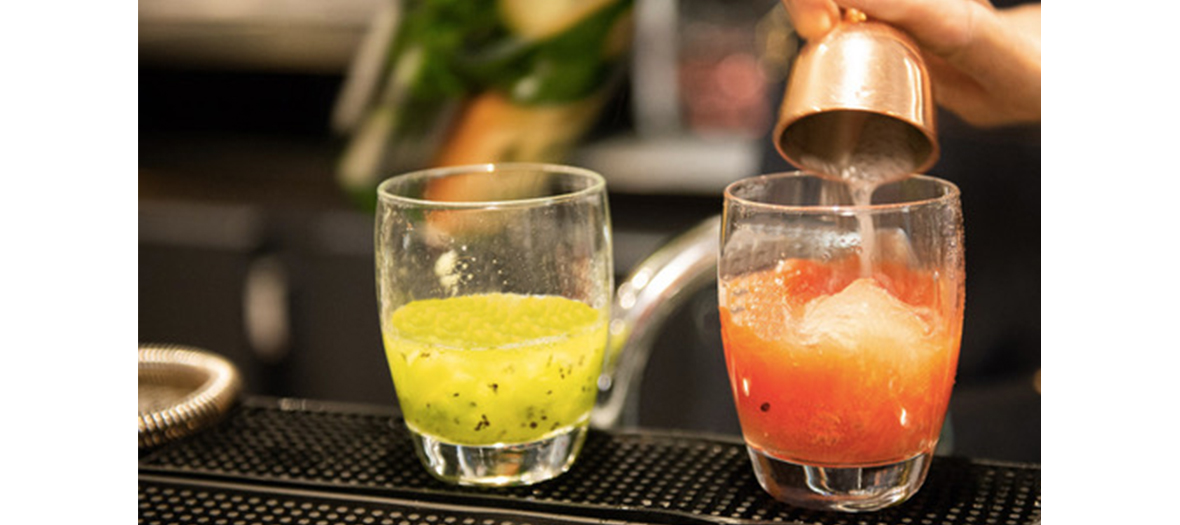 It's the new Made in South Pigalle bobo sensation. The trendy concept that is creating the buzz amongst foodies? A sake bar, with natural wines and Alléosse cheese. You said yummy? Superb cheese platters (€20) to be pimped with a glass of Ryujin Kakushi Ginjo Denshi "Dragon Go", a high-end saké (€50), a bottle of poiré from Bordelet (€27) or a delicious Cahors from Château Combel Lasserre (€6 per glass).
Pigalle Fromage Club, www.fromageclub.fr, 35 rue Jean-Baptiste Pigalle 75009 Paris, 01 48 74 74 13.
The cider cellar at Breizh Café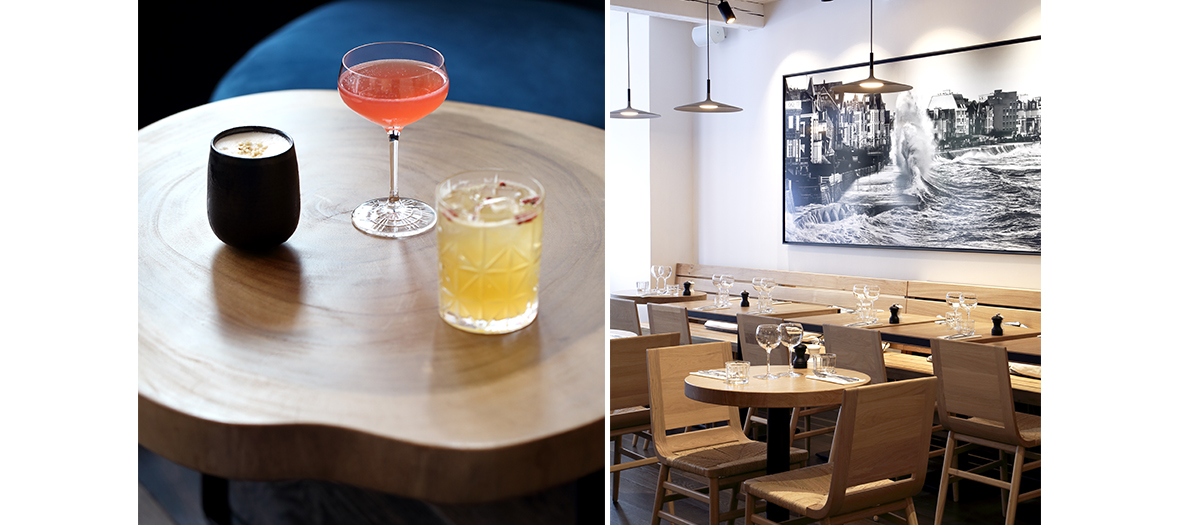 In the family of Breizh Café crêperies, we would like to pinpoint the newest one in Montorgueil. Special sign? Its vaulted cellar hides a highly confidential cider bar with a fantastic decor, worthy of Twenty Thousand Leagues Under The Sea. It's the ultimate hideaway to come sip special concoctions such as the Corvello (Pommeau, buckwheat orgeat, egg white, lemon, 11 €) with a rolled-up sausage pancake (€12.50).
All the info on Breizh.

Breizh, www.breizhcafe.com, 14 rue des Petits Carreaux 75002 Paris, 01 42 72 13 77.