In addition to his comic strips, Les cahiers d'Esther adapted in animated drawings on Canal+, film director and cartoonist Riad Sattouf has just come out with a highly expected new volume of The Arab of the Future. You have never opened these cult albums already translated into 22 languages? Rejoice and find some time to dive into this autobiographical series, funny and moving, of a young Riad town between two cultures. And here is why the latest volume is such as success:
For latecomers
With a first volume published in 2014, the series 'The Arab of the Future' has already sold 1,2 million copies around the world. The pitch? Starting at birth, little Riad is tossed between the Libya of Kadhafi, the Brittany of his mother and the Syria of his father. After years of schooling in Syria, a circumcision, the birth of his brothers and sisters, Riad is now nine years old and flirts with adolescence. Still torn between French and Syrian culture, the young boy suffers from the constant quarreling of his parents regarding the education of children.
The revelation of a terrible family secret
Pinnacle of this series, the fourth volume of 'The Arab of the Future' tells a story that Riad Sattouf " was never able to admit to anyone": overthrow of his father, Abdel. Without spoiling it for you, we can already tell you that this university professor, fascinated by the dictators of the Middle East went off to work alone in Saudi Arabia, while the mother and three brothers, who remained in Brittany, are concerned by his religious turning point. But Abdel, who likes neither France nor the French, is beginning to seriously become impatient to be so far from his family...
A gem of humour and poetry
In this volume particularly, Riad Sattouf tackles with softness and tenderness the touchy subject of children's education and parental choices. While the father is adamant that his children must grow up in  Syria near his own family, his mother has a totally different view: their children will go to school in France and will receive a education. Meanwhile, Riad, discovers the first transformations of his body along with an attraction for girls, in perfect opposition with the values established by his father. How to grow up with a heart broken in two? Answer in this marvelous story on adolescence that takes a close look at cultural determinisms with a smile.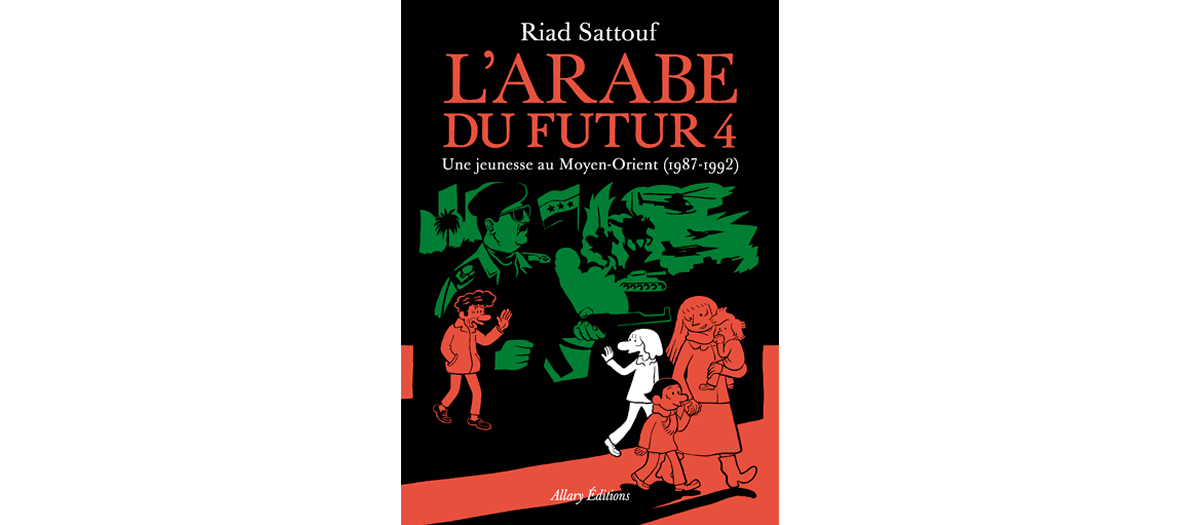 The Arab of the Future 4, Riad Sattouf, Allary, 288 pages, €25.90