A real phenomenon, Biarritz had created the buzz thanks to its very attractive lifestyle and welcomes more and more Parisians during the weekend… And maybe even full time! More than the sun or the ocean factor, it's a mix of authenticity, great eats and new cool codes that have made this small paradise a hot new destination. Its heart assets? A gust of fresh air, both wild, trendy, festive and sporty.

An ultra-cosmopolitan and socialite 19th century hub, the chicest seashore resort of the Basque coast has become the new playground of creatives and it-girls. A paradise for party-goers and surfers only 1h by plane from Paris, it's the ideal escapade for a weekend. Zoom on Biarritz, the destination highlighted by the Air France Travel Guide.
VILLA MAGNAN, the SOCIALITE house where to STAY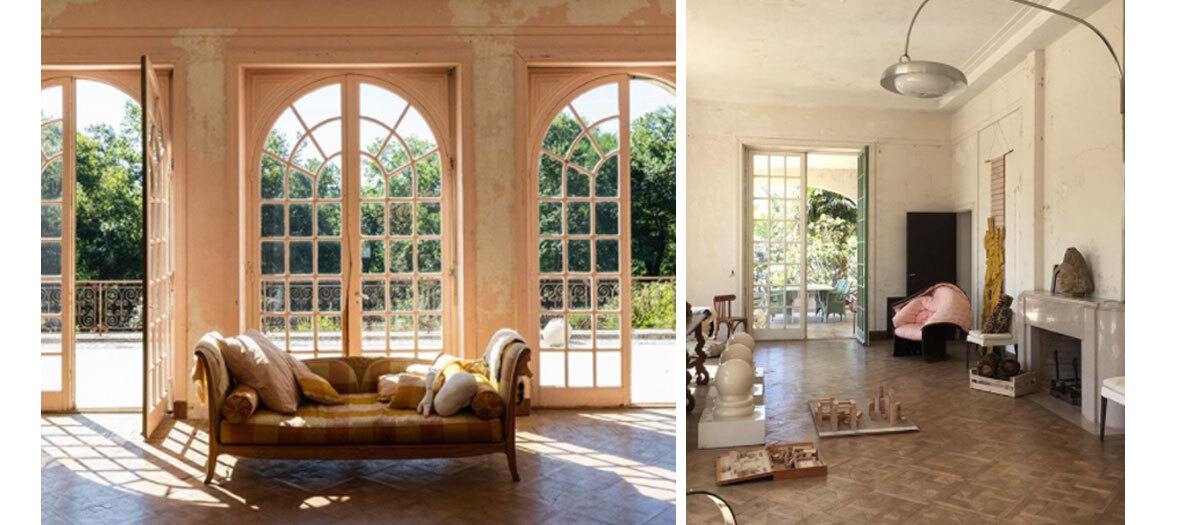 If you have not seen it appear on your Insta feed, is will soon be there. Here is the new stylish address everyone is talking about. And with reason: an amazing Art Deco villa in the Fitzgeraldian spirit, which hosted famous parties during the 30's, and now attracts beautiful people and aesthetes of the 21st century.
Normal, the couple Anne and Jérôme Israel bought this small gem and transformed it into a family guest home that seems to pop straight out of a film with the pink- Madame bedroom inspired by the fairytale Peau d'Âne, a dovecot to be privatized, geese, a donkey and a pony in the garden, a kitchen with a turn-table for a music-filled breakfast and a splendid terrace for happy hour. A fanciful dream come true!
Starting at €200 per night. Info and booking on the Insta account of Villa Magnan
PINTXOS AND WHITE WINE ON THE OLD HARBOUR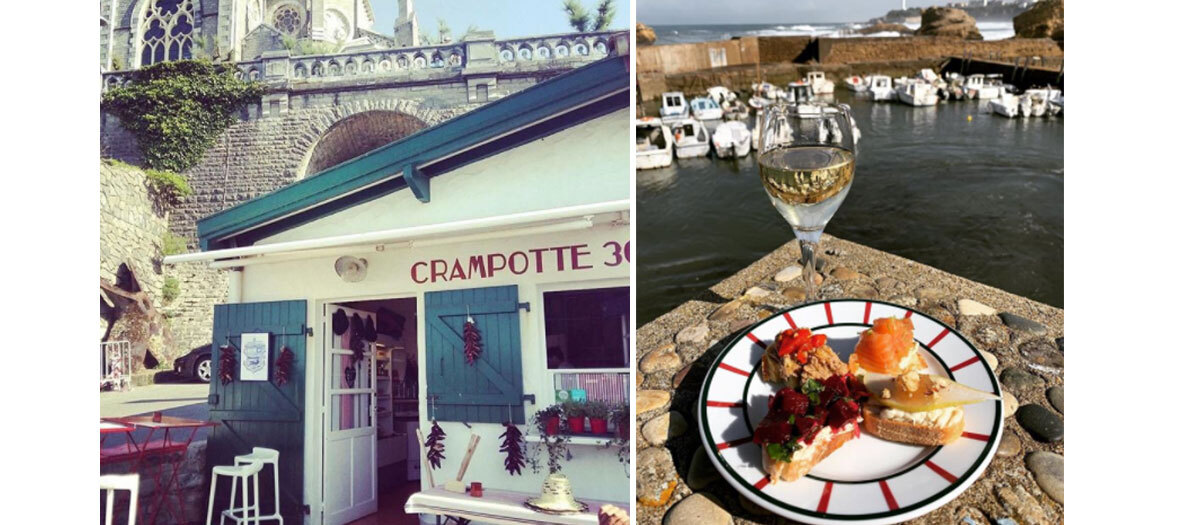 All the trendies swear by this institution! Crampotte 30, an ultra-authentic nugget, where it's great fun to come knock back drinks, sitting on barrels in a fishermen's harbour…
While some come for a cool lunch after a dip in the ocean, ideal to nurse a hangover, others prefer the evening atmosphere with good sounds. This small typical venue appeals to groups of buddies who come a long way to sample their yummy pintxos and small plates (shrimp-mayo, mussels with chorizo, grilled squid) to be washed down with a good local beer or a glass of wine. Cheers!
Crampotte 30, Allée Port des Pêcheurs, Biarritz
THE PARADISE OF SURFERS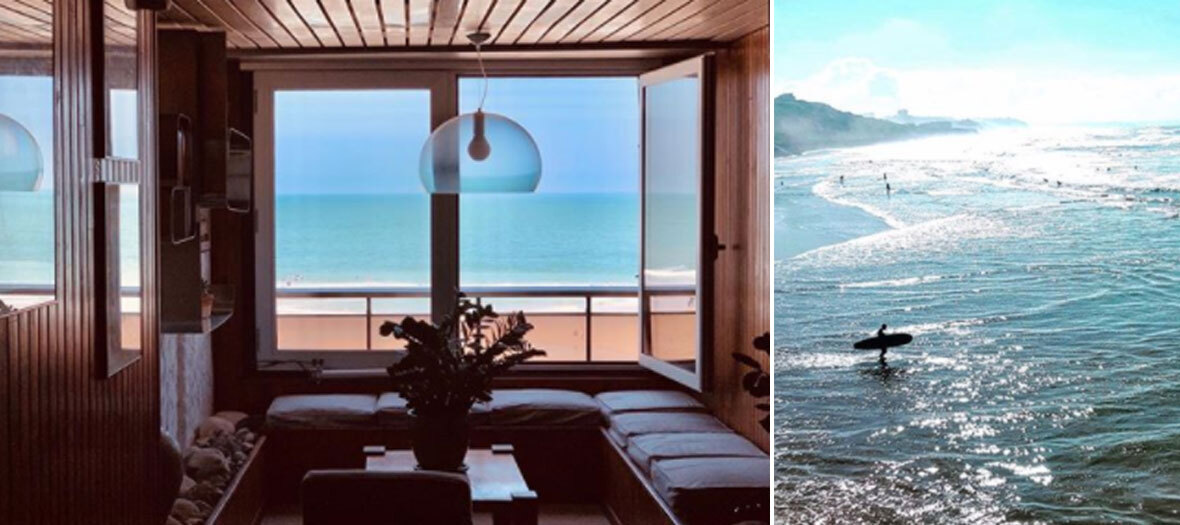 Ideal for a weekend between initiated surfers, as well as groups of girlfriends, who want to launch out on the waves (Birthday or bachelorette party compatible), the Carlina Lodge, a hotel residence in partnership with the "Surf with Charlie" school, is the ideal spot for those who want to set down their suitcases facing the sea and walk out on the beach with their board (barefoot) on the Côte des Basques.
Considered as the most beautiful beach in France, the Côte des Basques is the California of Frenchies with a view on the Spanish coastline, paradise of (handsome) surfers, from early morning when those in the know come seek the first waves to incredible sunsets, ultimate moments of grace!
Bed & Surf offer with 2 courses + 1 night at the Carlina Lodge starting at €140
Carlina Lodge, 9 Boulevard du Prince de Galles, Biarritz
THE FAVE BAR OF FOODIES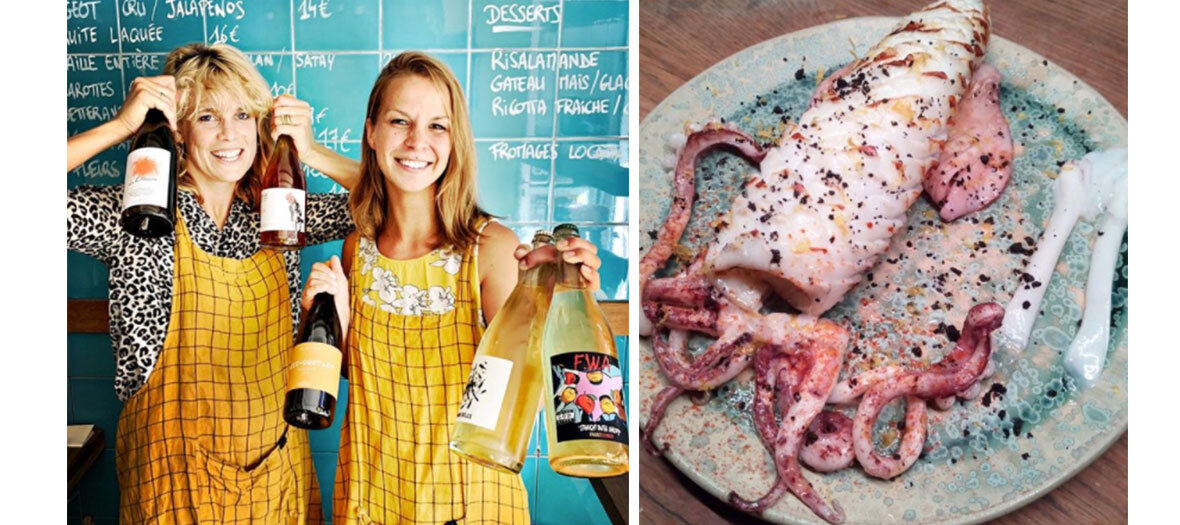 A perfect destination for hip foodies, Caroe (elected top delight by the 2020 Fooding Guide) is the gourmet bar where you must go at least once in a lifetime. Think of reserving! While the spirit of this pocket fish bar (big fave of Juan Arbelaez) is really a cool place to be, the tattooed chef happens to be very serious when it comes to food and whips up incredible dishes: squid tacos, plates of raw fish, grilled blue lobster, carrots with kimchi, BBQ tuna, along with natural wines. Heaven can wait!
Caroe, 51 Rue Gambetta, Biarritz
HAPPY HOUR & SUNSET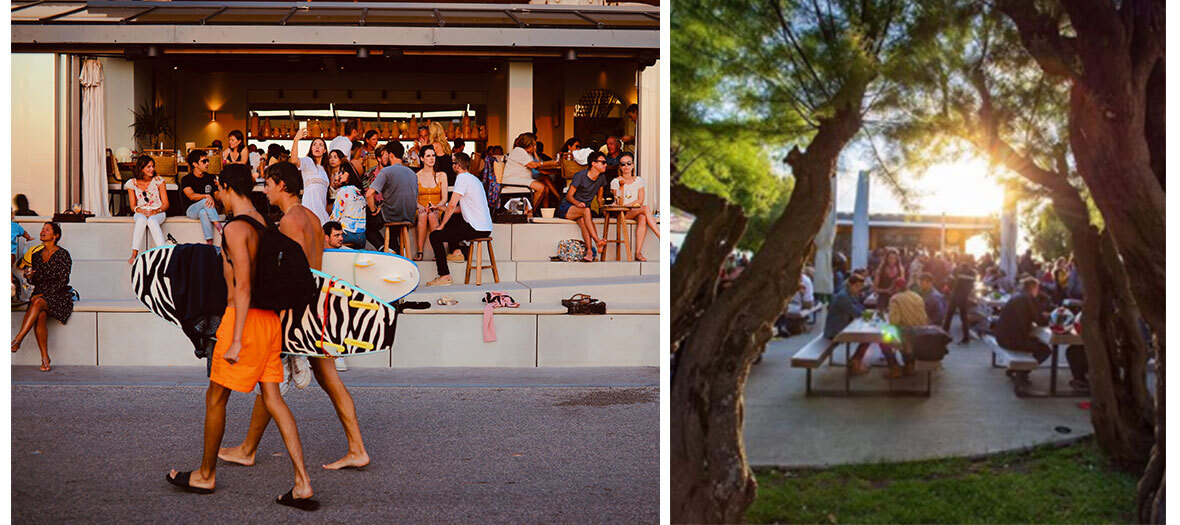 It's the most popular rendezvous after the beach to chill in front of a stunning sunset! Carlos, mythical address in Biarritz since the 70's, has undergone a well-deserved green lifting while keeping the bohemian spirit of the place. Result? You run into a posh crowd that comes for the view and can sample amazing tapas.
There is another option for a great sunset with a spritz and a slab of charcuteries: Etxola Bibi, the other institution of Biarritz, perfect for an aperitif in the outdoors guinguette filled with laughter…
Carlos, 7 Boulevard du Prince de Galles, Biarritz and Etxola Bibi, Square Jean-Baptiste Lassalle, Biarritz
THE STYLISH CONCEPT STORE TO CHECK OUT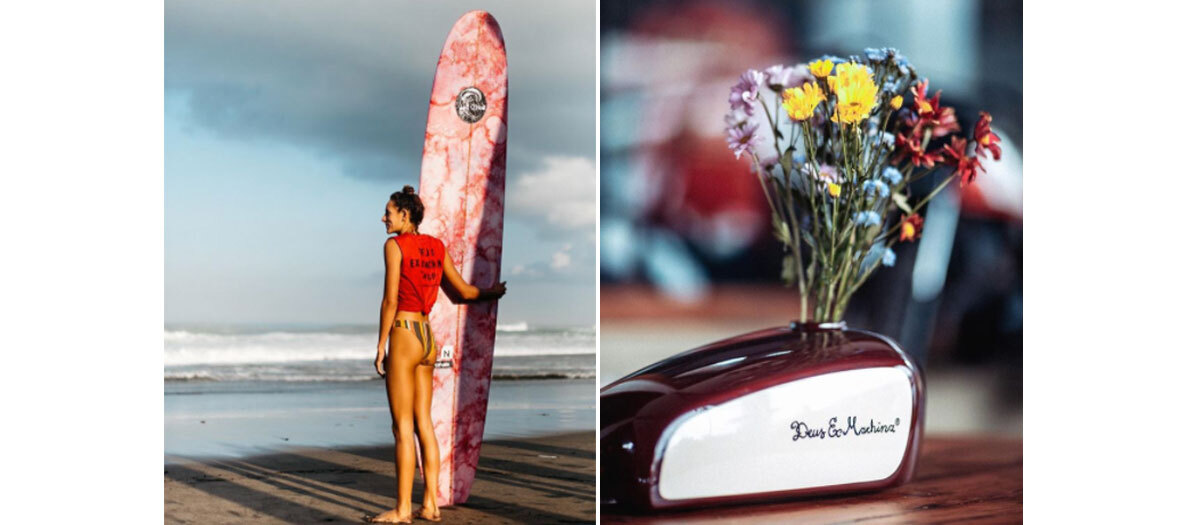 Installed in a former hardware store, Deus ex Machina is the Australian flagship combining skate, bike and surf cultures that makes stylish surfer vibrate for their t-shirts and shorts with a perfect fit or hoodies…
Aside from the very clever collabs of the brand, the concept store shelters a great bookstore and a small café to sip a nice latte and nibble on a salad between the surfboards and posters—all resolutely insta-friendly.
Deus ex Machina, 55 Avenue de la Marne, Biarritz
SHOPPING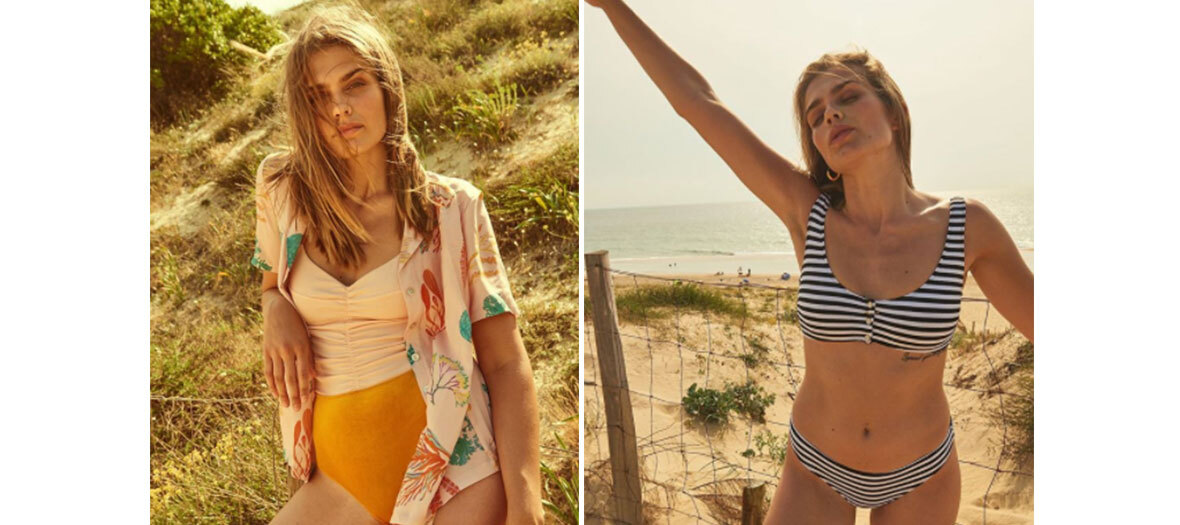 For a great looking Made in Biarritz swimsuit by the brand everyone is talking about, make a bee line for Albertine Swim. 54 Rue Gambetta, Biarritz
To pick up gifts for the house, pretty tableware, discover small designers and unique pieces: drop by Open Me, the best decoration concept store in the area. 74 Rue Gambetta, Biarritz
And also take the time to find a good novel and read it comfortably installed in a club chair: the divine Bookstore. 27 Place Clemenceau, Biarritz
For more info on Biarritz check out the Air France Travel Guide.