When the famous American writer Anne Tyler revisits in her own way the comedy Taming of the Shrew by Shakespeare, in which Baptista is adamant about marrying his eldest daughter to an opportunist, who will enjoy « taming » her, the result is explosive. Between questionnaires and feminist affirmations, absurd humour and a tightly plotted storyline, here is the book you need for a change of scenery…and a little culture!
Feminist Shakespeare
The least one can say, is that Shakespeare is not a big defender of women's rights in his texts (at the same time, he was writing in the 16th century). In The Taming of the Shrew, one of the first plays by the famous playwright, women are reduced (as the name of the work indicates) to being « educated » by their husband. When a certain Petruchio, attracted by Catharina's dowry, obtains her hand after having asked her father Baptista, he very quickly deprives her of food, sleep and forces her to wear clothing he chooses himself.

The adaptation of this play for the cinema by Gil Junger with his film Ten Things I hate about you, released in 1999, is not that soft when it comes to women. So it's to counter these macho clichés that Anne Tyler tackled this monument of literature to make it… wildly feminist ! In her novel, Kate (Catharina in Shakespeare) is a die-hard bachelor, who manages with an iron hand for the house where she lives with her sister and father. When her father, a scientist, asks her to marry his lab assistant before his visa expires, the young lady takes offence and does not intend to allow this to happen. Go girl! Go!
An ode to freedom that resets ideas
With an intrigue wrapped around a marriage of convenience featuring a young girl with lots of personality and characters with seemingly morals, Anne Tyler has fun during this novel sticking her tongue out to right-minded America. Impossible not to find Kate endearing, a character at the same time harsh, funny and rebel. Her entourage fears that she will become an old maid, but Kate does not care what people think about her. In her job as a school assistant, she does not hesitate to say loud and clear that the spaghetti of the school canteen smell like wet dogs, and student parents complain about her irritating honesty. In short, Kate is not a diplomat, but refuses to abide by the rules her family imposes on her, her job and society in general. And it feels great! To read without moderation.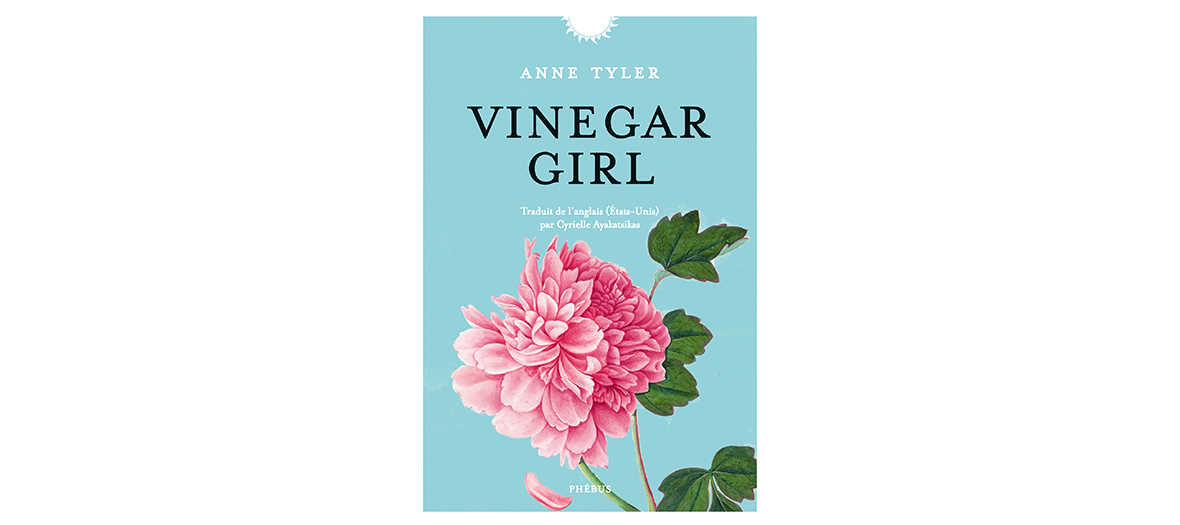 Vinegar Girl, Anne Tyler, Phébus, €19

Also discover Why you need to know Edouard Louis