Her name must ring a bell. The founder of the Madame à Paris label and Laurence Doligé, that's her. Laurence Bras, a very inspired creator is back with an eponymous label, launched with her sister.
The opening of her boutique on the Rue de Rivoli is considered as the window-display of new Parisian elegance. In short, a must-go address to spiff up your wardrobe.
A decor inspired by Saint Laurent in Marrakech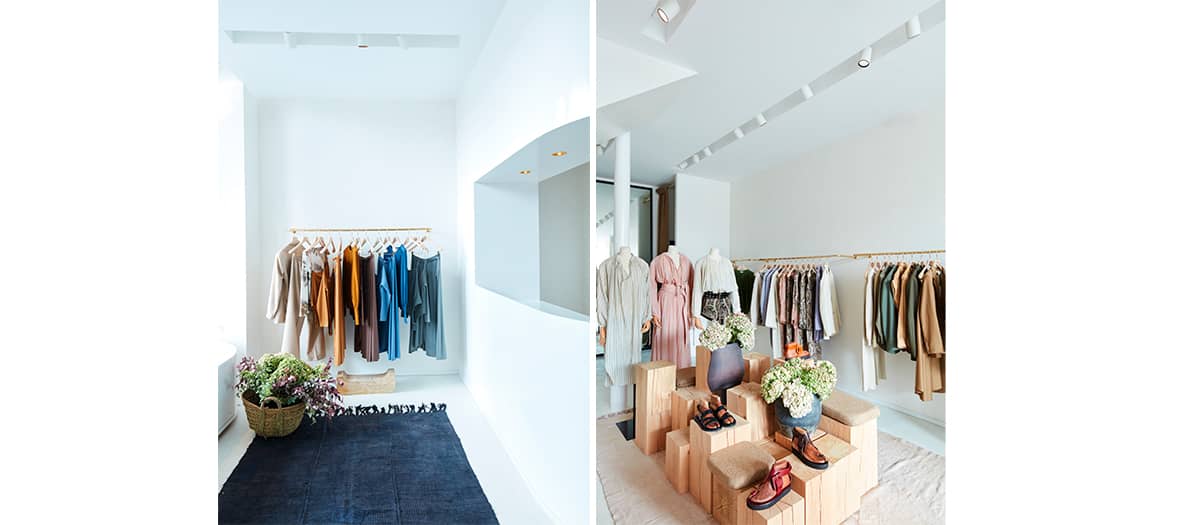 Impossible to resist the poetic, friendly and precious atmosphere of this special setting, where one enjoys being welcomed in what feels like a decorated apartment, starting with the sweet fragrances of candles by Lola James Harpers.
Palm trees, vintage carpets, velvety lights: this season, Laurence Doligé has set up her boutique by drawing her inspiration from Saint Laurent in Marrakech, featuring a masculine-feminine and bohemian wardrobe with Loulou de la Falaise silhouettes in the window. The high added value? A mix of perfect materials and cuts that enhance the silhouette while hiding complexes to incarnate empowerment!
The ideal wardrobe of the Parisienne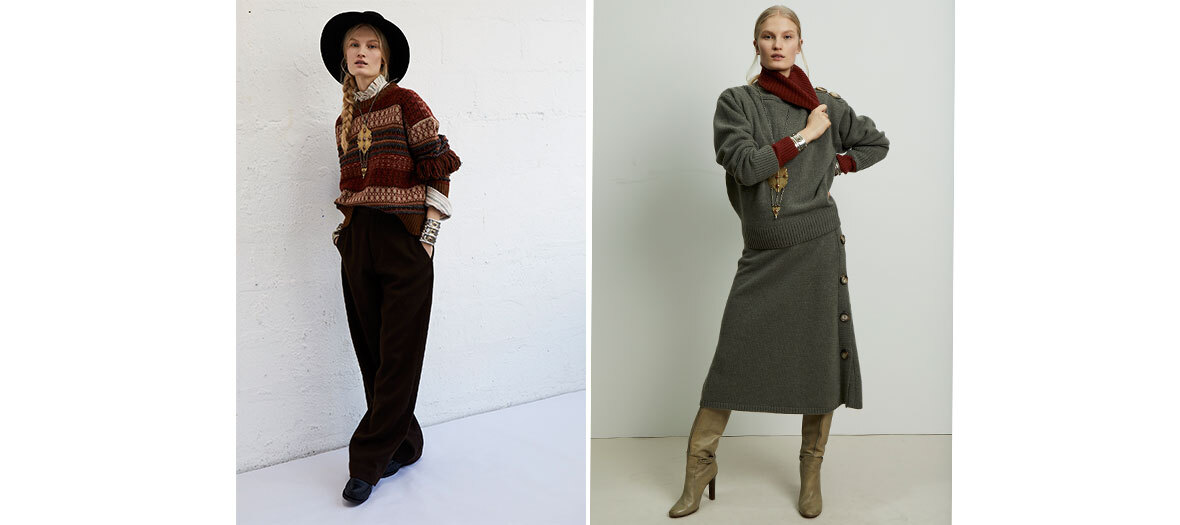 On the racks: one finds new basics along with incredible and comfortable pieces which the working girl needs to go from the office to a chic dinner, from biking in the rain to a pair of high heels. Hurray for effortless chic to be a sexy urbanite, starting with her incredible one-piece khaki overalls with feminine couture details and an ultra -fitted cut (€350) along with splendid pant-suits.
Her chic and wide high waist collection of pants in camel, tweed and virgin wool signs definite allure, twisted with shirts in cotton poplin (€190), blouses and XXL collars (€210) and knits.
Inspired by the cult Loulou de la Falaise: a fluid bohemian dress with lamé touches is in the spotlight, to be worn during the day with boots or in the evening with golden pumps (€370).
Deluxe homewear
Big novelty this season, Laurence Doligé signs cocooning pieces in keeping with the new wave of comfy fashion to hang out at home or in front of a roaring fire wide woollen pants (€410) and the amaretto skirt replace tired old jogging pants. Ideal!
Open Monday to Saturday from 10am to 7:30pm.
Also discover 3 new cashmere boutiques to stay nice and warm and the Off White pop up in Paris.