It is the new Parisian phenomenon. Geoloc '? The corner of rue Saint-Roch and avenue de l'Opéra where Thierry Gillier , founder of Zadig & Voltaire , has set up his first 5-star hotel in the brand's former headquarters. Visit of a place that provokes enthusiasm ...
A place inspired by Château Marmont and Chiltern Firehouse
The " socialite " tone of the place is given with the Gucci dinner which inaugurated the hotel of all covetousness with a festive table where all the most prominent personalities of fashion week were gathered.
If we had to pitch the atmosphere? A place that is both mundane and furiously cool (apart from the service as efficient as it is friendly), which recalls the celebrity and relaxed spirit of Château Marmont and the inimitable style of Chiltern Firehouse in London.
" Château Voltaire is anything but a decoration, it is a place of today to be experienced today by people of today. As we are in Paris, references to the past are present in very elegant forms, but it is a past that we have revived in a classic and contemporary approach " , explains Thierry Gillier .
A place designed by Festen Architectures & Franck Durand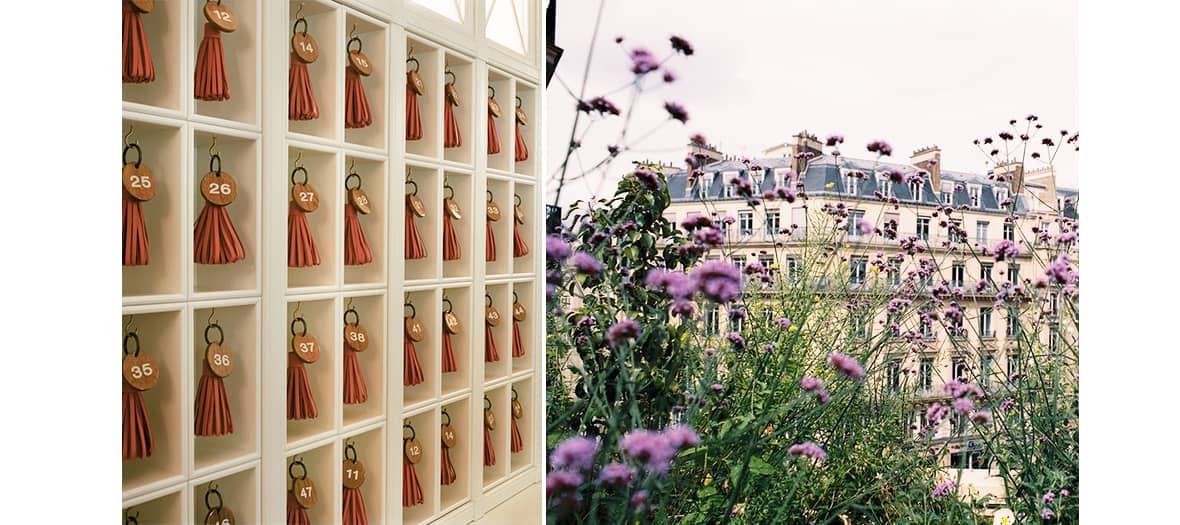 The extraordinary style of Studio Festen Architectures ( Les Roches Rouges , the Hotel Rochechouart , that's them) and the DA of Franck Durand ( Emmanuelle Alt's husband) sign a new meeting already set up as the address of the new Parisian chic. A bit as if Château Voltaire had always existed.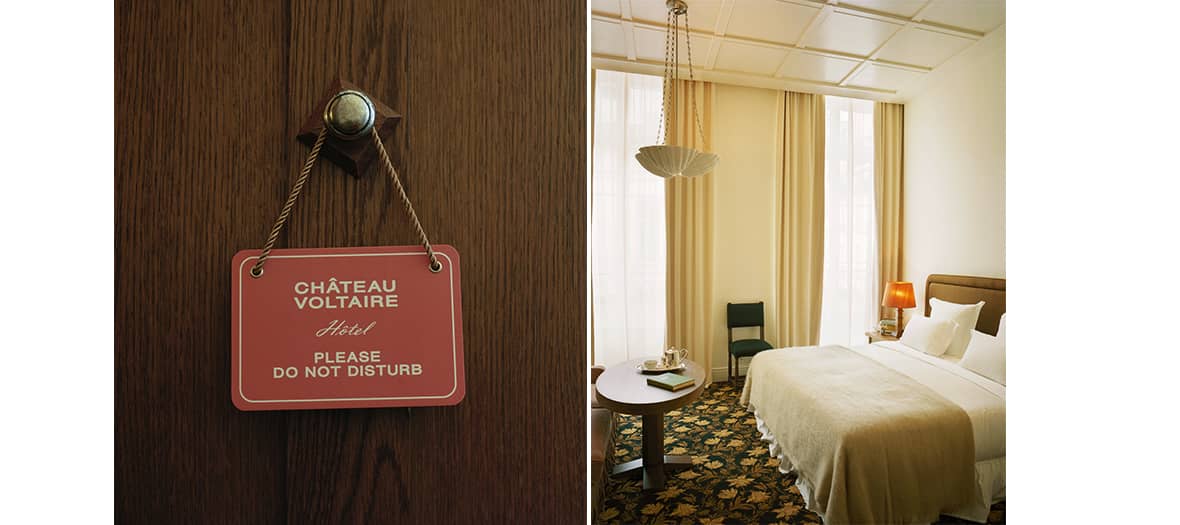 A name that bangs, a listed facade that can be identified from afar, a carpet recognizable among all on Insta, a service apart, a fashionable brasserie where we like to come back as a regular, a style that is never Not out of fashion, 32 sublime rooms whose design is thought to last: all the boxes are ticked to make it a Parisian institution with international influence.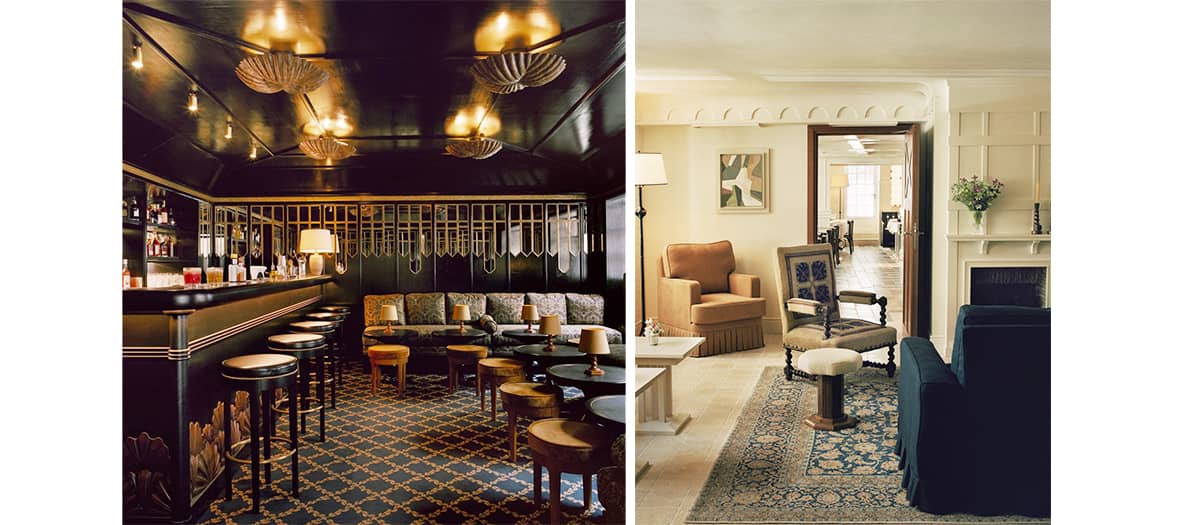 No wonder the fashionsphere has already made it its headquarters and that celebrities are already eyeing the garden apartment suite that we all dream of squatting.
L'Emil: the fashionable brasserie where you meet all of Paris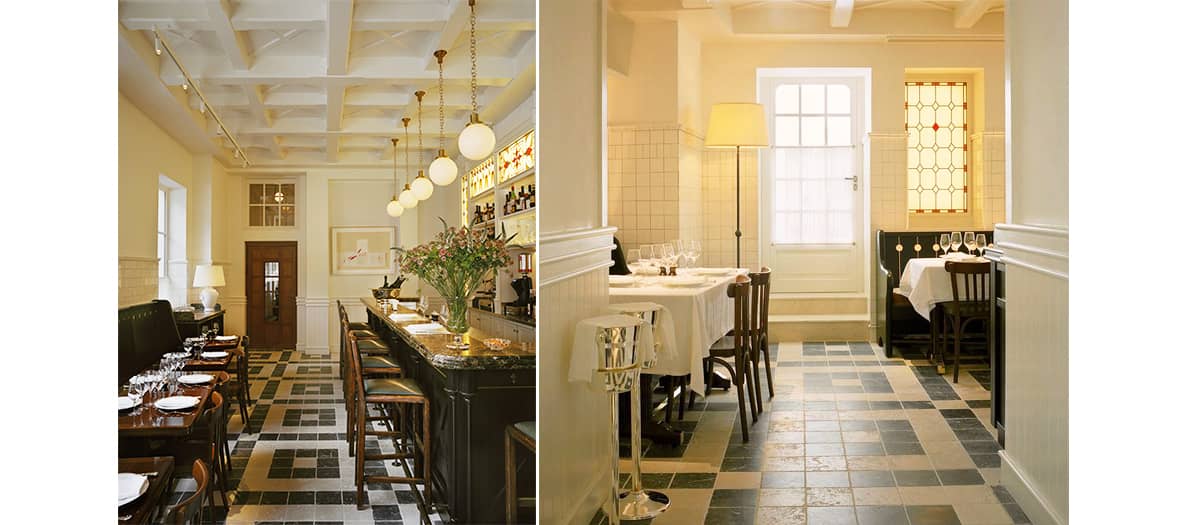 If you need a reservation in a trendy dining room to be seen and see, this is where it happens ...
No tortured concepts, but everything one expects from a chic brasserie in the tradition of a Lipp or L'Ami Louis with a perfect mastery of exercise and products flirting with excellence.
A la carte: the simplicity of the very good. Radish-butter (€ 12), plate of sausage (€ 16), fillet of béarnaise beef (€ 38), sea bass carpaccio (€ 22), beef tartare with mayo (€ 29) and homemade fries that rival the matchstick potatoes from Costes or roasted sea bass and white butter (€ 36). To finish: indecent chocolate mousse (€ 12) and pavlova to share for gourmets. Seasonal fruits cut for light cravings.
Also note: Moscow Mule, Negroni, Mojito, Gin To, Margarita, Pimm's: impeccably mastered potions without offering pseudo-creative diversions, to order at the table or, after the party, at the Coquille d'Or : the bar of the Château Very festive and jet-set Voltaire.
Also discover the eagerly awaited opening of Cheval Blanc et Mimosa, the Mediterranean restaurant by Jean-François Trap .