When the empress of the masculine/feminine Frenchy style, aka Chloé Stora, opens her very first Parisian boutique, everyone rushes over there and tries on everything, natch. As first setting, a shop with a very comic strip window display, an elegant interior with a handsome spiral staircase. All at the heart of Saint-Germain-des-Prés, the favourite playing ground of the designer.
It was about time! After creating her own line of pants in 2008, Chloé Stora has been cultivating since 2013 a particularly racy boyish style. Just imagine: corduroy velvets, n heavy knit pullovers, supple shirts and blousons with a safari inspiration—it almost feels as though these pieces have come straight out of a very chic grandfather—mixed with the timeless cool of Caroline de Maigret.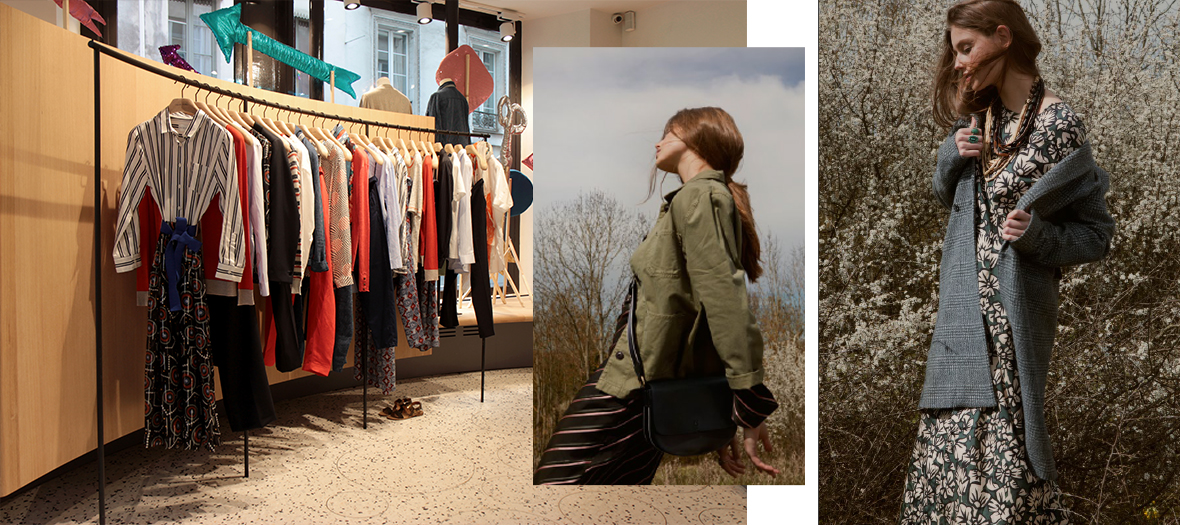 Amongst the the spotlight pieces: an off-white jacket in corduroy (€230 ), a short parka with a camouflage print (€415), striped flare pants (€220), a saffron yellow blouson (€330) or a banane stylish fanny pouch in leather ( €179 ).
We like: trying on oversize pants smack in the trend, house signatures, and perfect when matched up with high-heel boots, chunky sneakers or derbies—in keeping with the mood of the day ur.
Open Tuesday to Saturday 10:30am-7pm, Monday starting at 11:30am. Closed on Sunday.
Also discover the most chic vintage store in Paris and the first vegan fashion boutique in Paris.