We were aware of Stella McCartney's commitments, the ethical lines of Veja, the shoes stemming from the collaboration between Amélie Pichard and Pamela Anderson, but there was no Parisian boutique that could truly claim being 100% vegan. With the opening of Manifeste011, twin sisters Maud and Judith Pouzin open the way for alternate designer shopping: vegan, sustainable and resolutely trendy.
Concretely, not a trace of leather, wool or silk. No animal material goes into the composition of the pieces selected. Clothing, underwear, accessories, shoes—everything is made with natural fibers or innovative and sustainable textiles. Their added value? Style.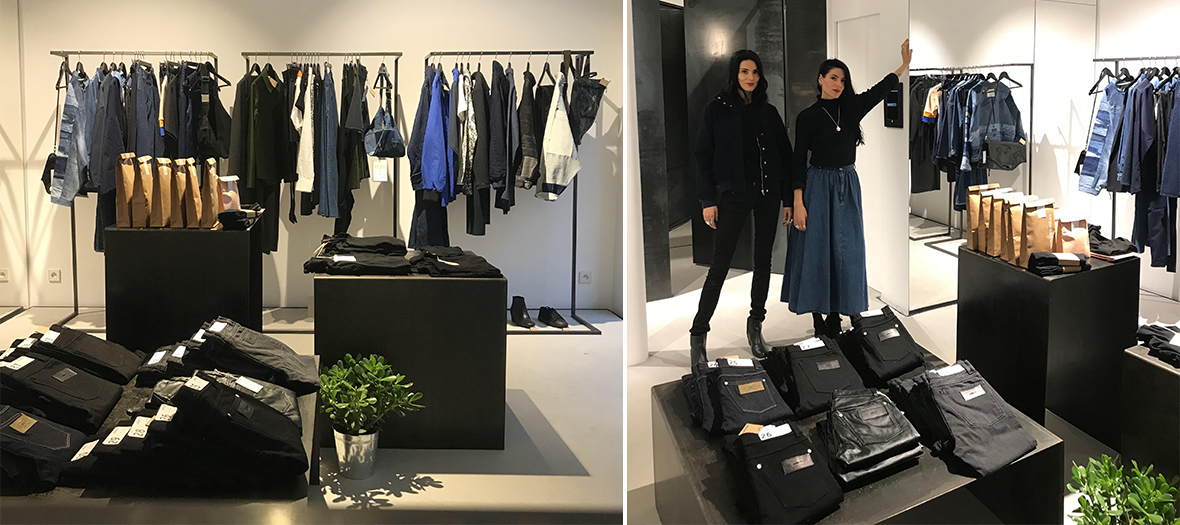 Examples ? Unisex basic t-shirts in organic cotton, like American Apparel, by the Danish label Colorful Standard, fab faux-fur coats by La Seine&Moi, April77 jeans with perfect cuts and creations in upcycled denim by Fade Out. In terms of footwear, synthetic Dr Martens and Veja trainers in organic cotton and wild rubber. Special kudos for Rombaut shoes in pineapple fiber—yes, yes, you are reading properly!
And the concept does not stop there. The two young women have set up an eco-friendly lighting system and cut up the cardboard crates of their suppliers to make tags written with vegetal ink.
Open Tuesday to Friday 11am-8pm, Saturday 11am-7pm.