You like him as a comedian in his mythical role as camp director in Those Happy Days ? You will adore Jean-Paul Rouve as film director of this new sensitive comedy recalling the ups and downs of a family constantly quibbling. On the billboard, a solar Ludivine Sagnier, José Garcia, perfect in the role of the depressed unemployed man and a Jean-Paul Rouve always up to par.
A universal pitch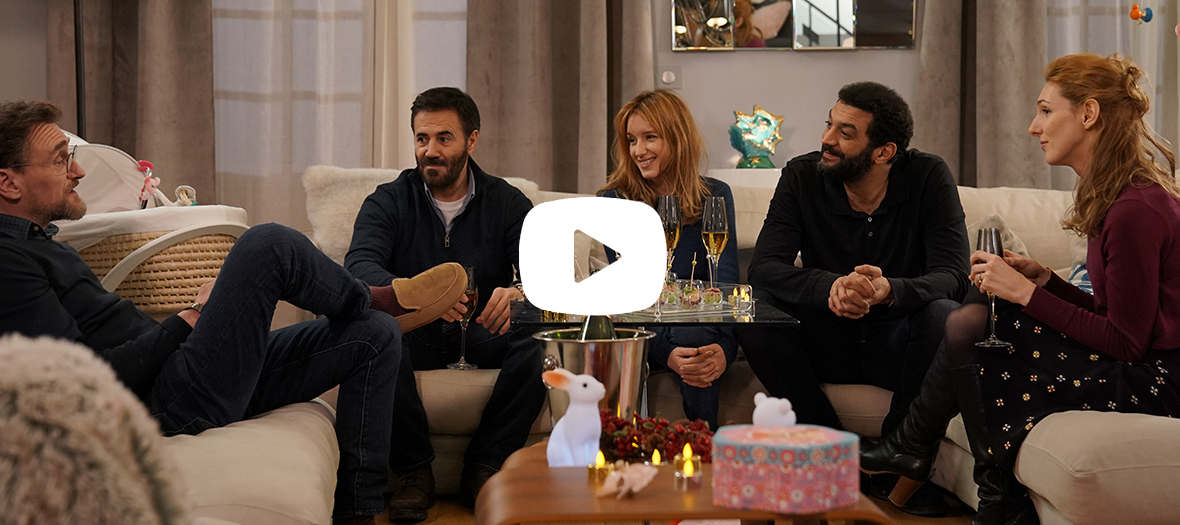 If you have brothers and sisters, it's hard not to recognize parts or yourself when watching Lola (Ludivine Sagnier), the kid sister, who takes care of everything, Benoît (Jean-Paul Rouve), the protective brother and control freak, or Pierre (José Garcia ), the one who arrives late for his brother's wedding but prefers to die rather than speak about his problems. In addition to the infighting and the hilarious daily issues of these three orphans, Jean-Paul Rouve recalls through fragments of life the incredible strength of family ties.
A solag Ludivine Sagnier
She had not appeared on the screen since quite a while: Ludivine Sagnier literally radiates in the role of Lola, a sweet and emotional young woman. Next to her boyfriend Zoher (a touching Ramzy) and her two brothers Benoît and Pierre (the wonderful Jean-Paul Rouve and José Garcia), she brightly incarnates with sensitivity the role of a woman who suffers from not being able to have children and who is expected to do a lot. In addition, you will discover the terrific Pauline Clément from the Comédie Française, who perfectly slips in the skin of the (very) silly wife of Jean-Paul Rouve.
Hilarious one-liners
If this comedy, co-written with writer David Foenkinos, is very moving in terms of its lucidity on the family, be prepared to howl while watching certain scenes sprinkled with hilarious one-liners. Without spoiling anything, we can already tell you about the constant obsession of Jean-Paul Rouve, an optician in the film, for his improbable machine that is meant to find the colour of glasses adapted to the faces of his clients..


Discover also the new movie with Agnès Jaoui.