A caliente love story between the talented Rachel Weisz and Rachel McAdams, what could be better? In his film Disobedience, Chilean film director Sebastian Lelio showcases the impossible passion of two childhood friends in London. Here is why it works:
A very well put-together casting
With Rachel Weisz and Rachel McAdams in the leading roles, Sebastian Lelio, best Oscar for a foreign film in 2017 for his film A Fantastic Woman, was right on target: the duo is explosive. In the role of two childhood friends who get back together after a long separation, both actresses are absolutely stunning. For the funeral of her father, Ronit (Rachel Weisz) returns to her Orthodox Jewish family and rediscovers Esti (Rachel McAdams), her best friend, whom she was in love with. But Esti is married and submitted to the very strict traditions of her community. Very quickly, the attraction between the two women becomes uncontrollable and the presence of Ronit is beginning to be awkward…
A caliente love story
While Sebastian Lelio was not as ambitious with the sex scenes as Abdellatif Kechiche in La vie d'Adèle, the director did was certainly not shy. Because when the two women, after multiple languorous kisses exchanged secretly, escape far from their family and traditions to isolate themselves in a hotel room, the temperature rises, rises, rises… Without any voyeurism, the camera shows just what is needed to make the film devilishly sensual…
Verdict: rush over eyes closed
It's hard to find faults with this stunning film (except maybe a few slight long sequences in the middle). The direction is superb (heart throb for the very last scene!) and the scenario questions with ability the weight of family traditions, their divergence in terms of modern day living and the eternal dilemma between love, freedom and family. We give it top rating!
To be released on the 13th of June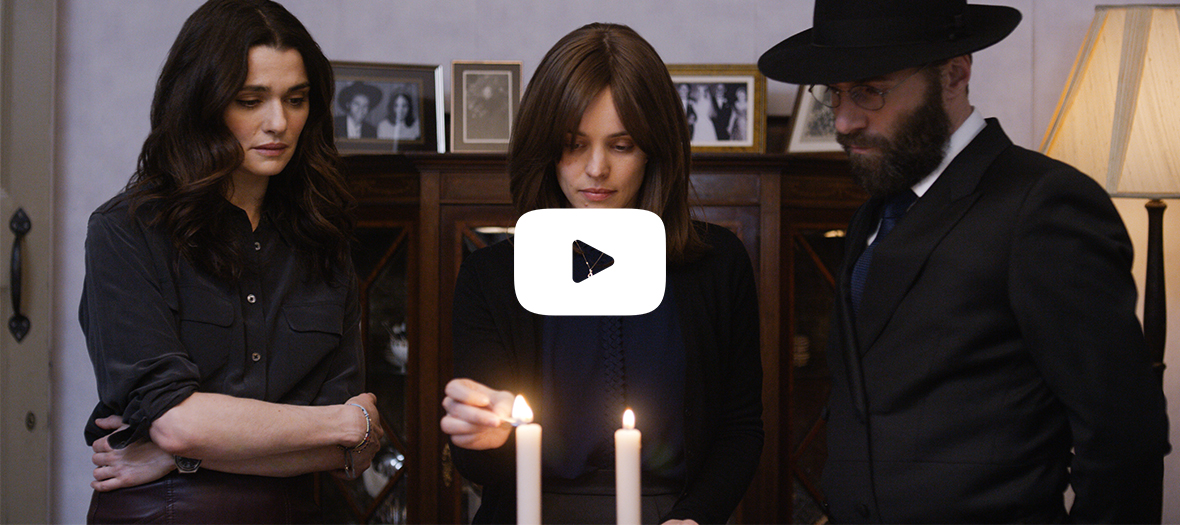 Also discover : A Girl Power film with Lambert Wilson