We already knew Léna Dunham, pop and off-the-wall creator of the cult series GIRLS, the anti « Sex and the city »where she describes the very realistic adventures of Marnie, Jessa, Hannah and Shoshanna,  4 New-Yorkers from the  « Y  generation » with its problems, romantic deceptions, waxing issues and oily hair.
This time, Lena has created the buzz with her highly expected autobiography Not That kind of Girl written like an «  anti-guide to be used by today's gals ».  And needless to say, « GIRLS » goes way beyond reality, written in the lines of the « Journal of Bridget Jones but Manhattan style…
So it's in a perfectly trash-girly style that this neo-feminist   « girl next-door » comes back on her first experiences as a young girl, her first flirts, the art of being ditched, her shrink sessions, her worst sexual experiences, her squabbles with the gals and her mother, all with great detail.
We adore: her hilarious listings on the content of her handbag, the emails she would send if she were a little more daring, the 10 reasons she adores New-York or the 15 lessons passed down by her mother (more or less good)
If you don't like the quite realistic style of Girls, don't bother trying to read this book.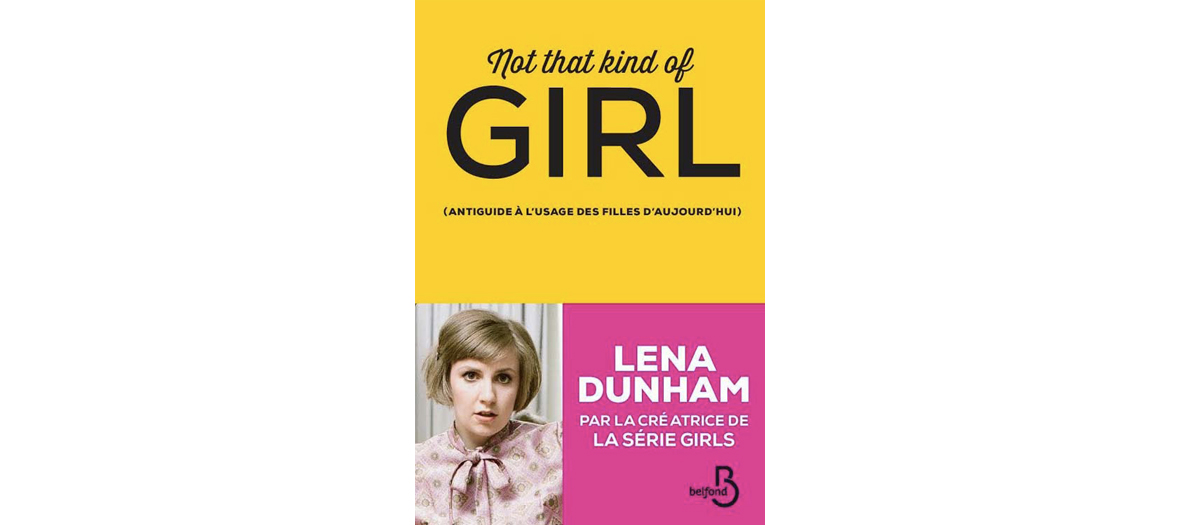 Not That kind of Girl (in French). Published by Editions Belfond. 20€