Claim to fame / her ADN: Elise Chalmin is mainly a designer of motifs. After working for Ventilo and Maison Standards, she imagines a capsule for Promod. It's the revelations for this fan of prints who created her brand in 2015, very influenced by the Memphis design movement. Marching order: fun, peps, colour, lines. Or the spiritual child of Castelbajac and Mondrian.
Iconic piece: the one that made her famous, the Lolita white tee-shirt  with a red, yellow, pink or golden heart on each side of the busom.
Why Parisiennes adore her. Romantic, feminine, clever, the creations of Elise Chalmin twist the wardrobe basics. A skirt with a geometric print here, a graphic shirt there, and no need to overdo it: the tone is set.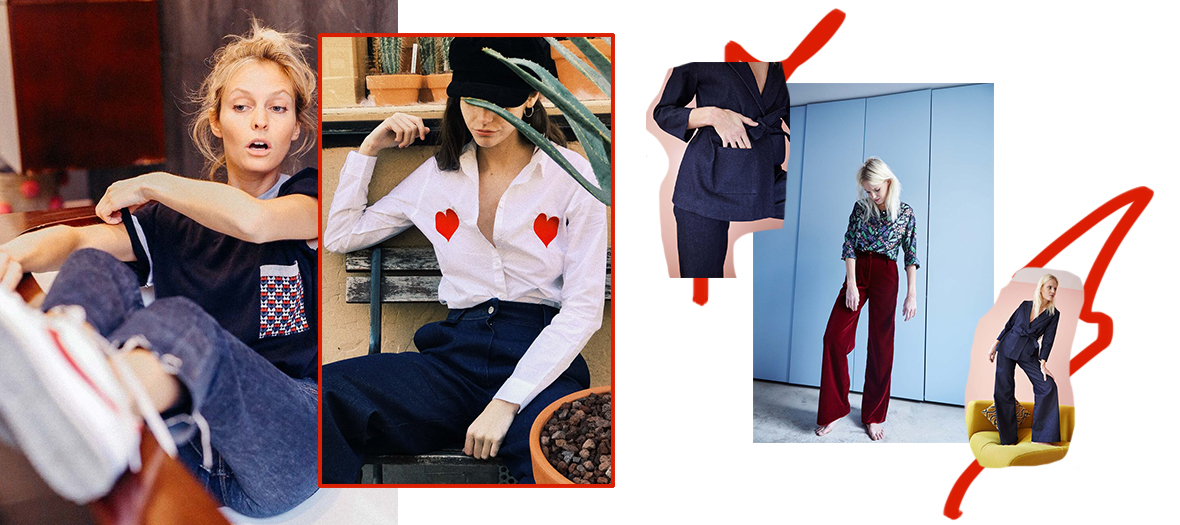 3 questions to Elise Chalmin…
3 adjectives that define your brand: feminine, dynamic and modern. Feminine in terms of cut, a dynamic team, modern prints.
The Parisienne who inspires you: Inès De La Fressange, for her unique elegance.
Your uniform: I should not say it... Jeans-trainers ? Otherwise, I adore wearing my silk shirts with a slim pair of jeans and high-thigh boots.