Immediately sustained by all the fashion editors, immediately adopted by girls in the street. In barely four years, Elise Tsikis has imposed herself as one of the most coveted jewellery designers of her generation.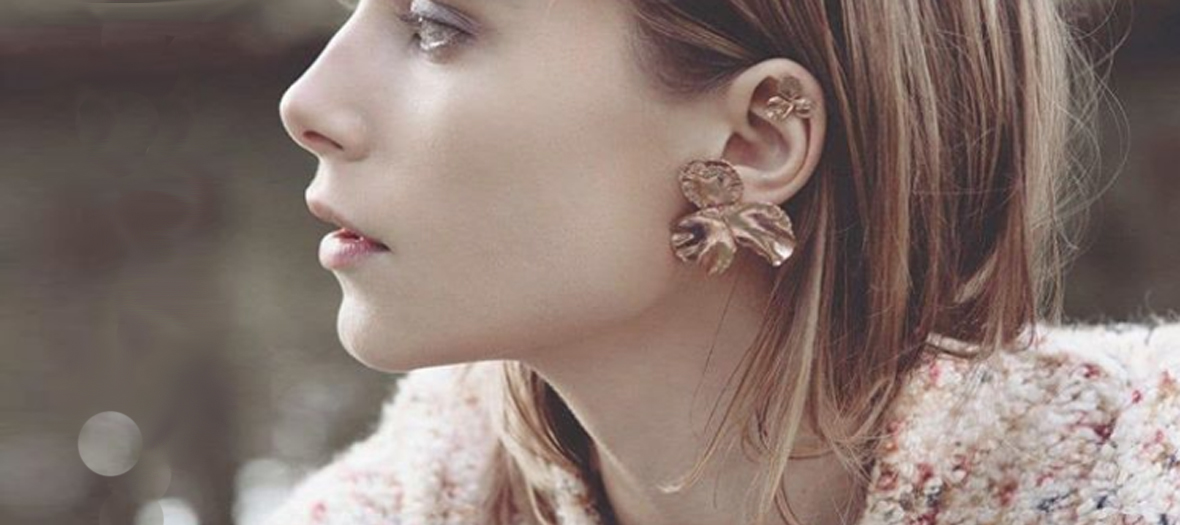 And it's a fact that her collections of naturalistic inspiration, in vermeil or golden brass, as wearable as they are sophisticated, have great allure.
Good news, the founder of the eponymous brand is inaugurating her first in real life setting in Saint-Germain-des-Prés inside a secret courtyard she shares, by happenstance or coincidence, with a florist. Both boutique and atelier, she designs on site by hand and receieves her customers in a boudoir space decorated like an elegant Parisian salon: powder pink armchair, Art Deco coffee table, vintage mirror….
Her spotlight pieces? Earrings in the shape of pansy petals in bronze with 18 carat gold plate, that can be worn oversized like an arty piece (€265), medium (€155) or mini (€85). The medal engraved with a Drama Greek eye  (€155 €), in reference to the Greek origins of her father and the triple daisy ring (€115). Timeless pieces are next to the latest novelties among which, the ethnic collar in emerald stone (€315) and earrings featuring a silk flower more real than nature (€225).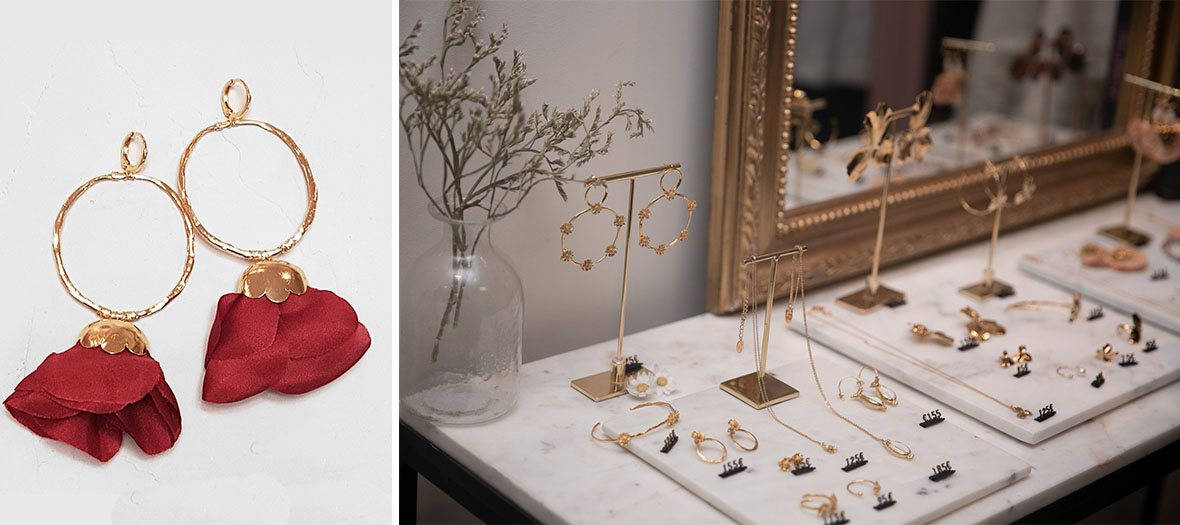 The plus? The earrings can be sold solo and all the jewellery is guaranteed one year.
Also discover Anne Thomas, the queen of accessories lands in Paris.