Freak is chic ! Here is the mantra of the explosive spectacle presented by the darling couturier of the French. Jean Paul Gaultier dreamed of a show worthy of the greatest Folies Bergère reviews, so it's in this mythical room that he presents his decadent Fashion Freak Show. A daring hybrid moment, ultimately cool, between a fashion show, a cabaret, dance battle, peep show and LGBTQI+ manifesto. 3 good reasons to reserve your seat now.
For the wild casting
"On stage" first of all, figures from the artistic stage including a voguing virtuoso, a stripping star, the ex The Voice Demi Mondaine or top model Anna Cleveland. And, as bonus, video interventions by Cristina Cordula, Rossy de Palma as school teacher of the little Jean Paul, Catherine Deneuve or Antoine de Caunes as a wacky Queen Elizabeth. Special kudos for the duo Catherine & Liliane—you will howl with laughter.
"Backstage", Marion Motin, the choreographer of Stromae as well as Christine and the Queens, ensures the show on a soundtrack worthy of the Palace signed Nile Rodgers (Like a Virgin, Upside Down or Get Lucky, that's him): I want your love, Le Freak, Vogue, I want your sex, Etienne, Marcia Baila… Swinging stuff!
For the incredible costumes
Because we are speaking of Jean Paul Gaultier, after all. Between the fashion show of his first collection in 1976, along with his garbage dresses and the perfecto blouson dug out of the archives, the corset with coned breasts, the sailor top in a glitter version, the very SM combo of mesh-leather-harness from the fiesta in London tableau, the bandage costume  to make fun of scalpel addicts… Here is a joyful immersion in the long-winded imagination of the couturier.
For his committed spirit
We knew the commitment of JPG for Aids, that took the life of his long time friend Francis Menuge in 1990. And actually, it's this scene that will bring tears to your eyes, when you watch the French version by Catherine Ringer of I've got you under my skin. The show also happens to be particularly attached to the question of gender and sex with Nana, a transsexual teddy bear, transvestite dancers, a massive distribution of condoms or a languid scene of 'triolism'. Reactionaries abstain.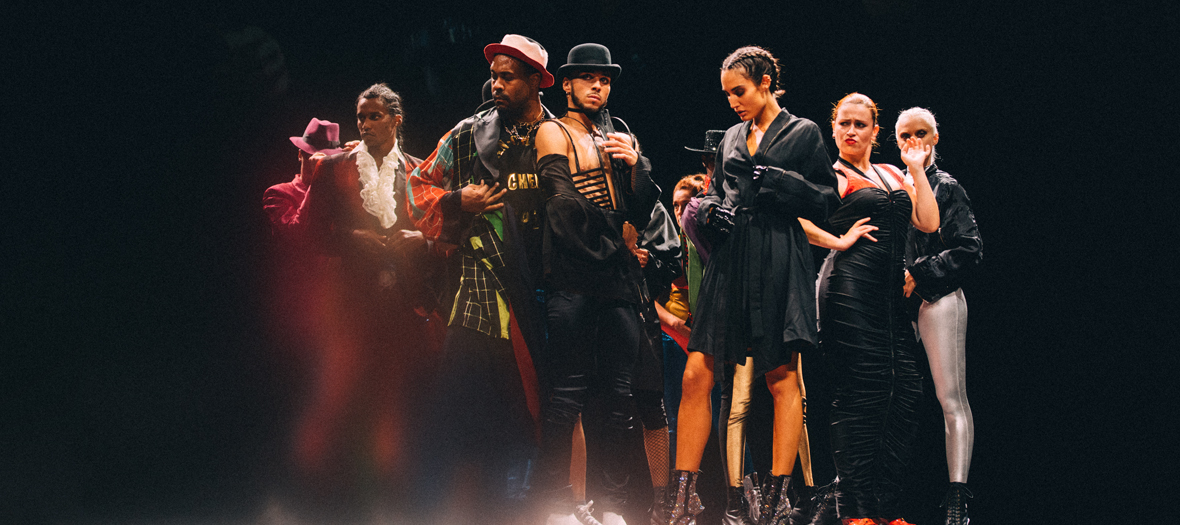 Tuesday to Saturday at 8pm. Saturdays and Sundays at 3pm. 2h30 with intermission.
From €25.50 to €227. Reservation on www.jpgfashionfreakshow.com.


©TS3, Photo Boby